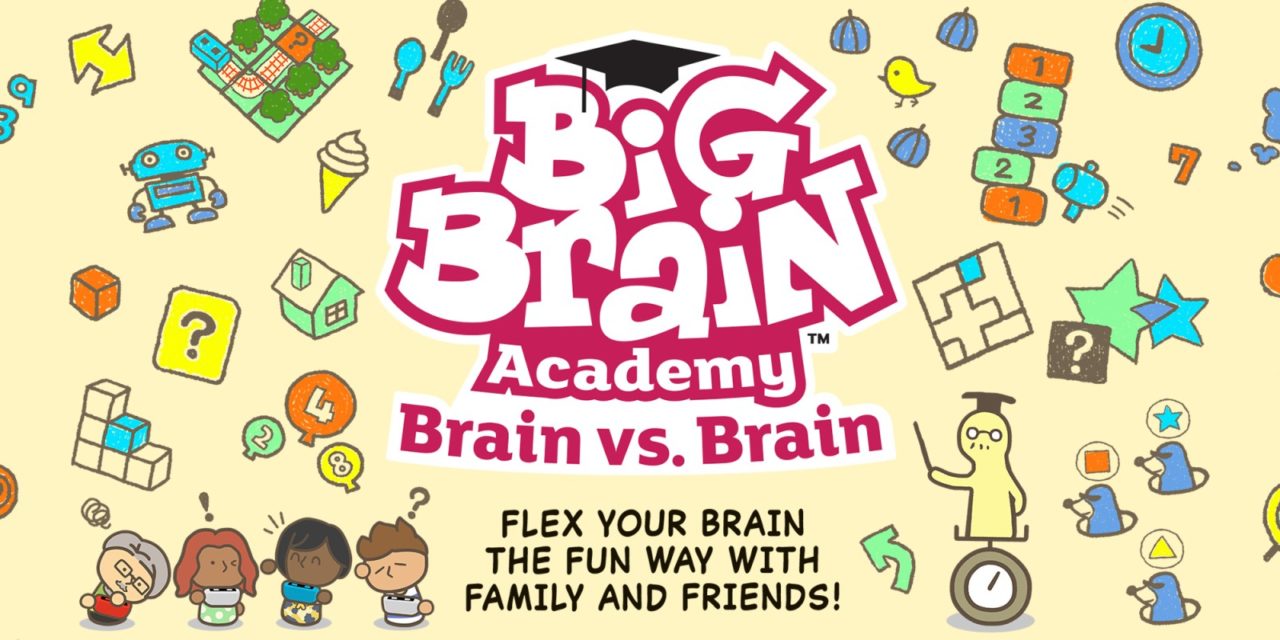 The popular brainteaser game for Nintendo DS is coming back on Switch in time for Christmas
If you can remember when the first Nintendo DS launched, you will remember Big Brain Academy was one of the first games to be advertised in 2005 to rope in people that weren't regular gamers to try out the handheld console. Since then it has only received a Wii edition in 2007 and the series has stayed dormant… until now.
Big Brain Academy: Brain vs Brain is the new game in the brainteaser series that will be released on Nintendo Switch this December, just in time for Christmas.
Big Brain Academy: Brain vs Brain
Nintendo made the announcement via a tweet yesterday with a trailer for the new brainteaser game with all the new features that players can expect to see.
Like other Big Brain Academy games, the game can be played solo but this specific version has also been designed to play against other players, whether that's a face-off against family and friends in the couch co-op mode, or against players across the world via your Nintendo Online subscription.
The trailer shows multiple IQ themed games that you can play with your family and friends in handheld mode and connected to the Switch dock, along with the solo games you can play. Some games in the trailer might feel familiar if you ever had previous titles in the series, such as the moving birds puzzle and picture clue puzzle. Yet there are now several different difficulty levels available and a player can set their own level to play at, even in co-op mode.
The online mode works similar to most Nintendo Online services where players go face to face with anyone that has the subscription online. Players can also upload their own puzzle ghost data for other people to battle against.
#BigBrainAcademy: Brain vs. Brain is coming to #NintendoSwitch on 12/03! Flex your brainpower or engage in a battle of brains with your family and friends! 🧠 pic.twitter.com/lVavwzxbzd

— Nintendo of America (@NintendoAmerica) September 2, 2021
With the revival of this classic DS game for the Nintendo Switch, let's hope it won't be long before we get Nintendogs available on Switch.
Grab these voucher codes for our website for some discounts! Offers must end today!
Use BACK2SCHOOL – For 5% off all Pixie Crew stock!
Use MOON10 – For 10% off Harvest Moon: One World (Switch)
Use CODMW5 – For 5% off COD Modern Warfare (Xbox One)
Use TOON5 – For 5% off Splatoon 2 (Switch)