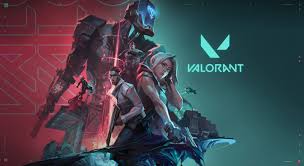 Riot Games' Valorant is set to release with new content with "Episode 3 Act 2"
Episode 3 Act 2 of Valorant is set to release on September 8. This new update comes with free items, a new Fracture map, and a battle pass. A teaser of the upcoming Fracture map has also been released by developers which shows us glimpses of what to expect from it.
The Episode Three, Act Two battle pass includes three skin lines: Porcelain, Electroflux and Walnut. The Porcelain skin line is available for the Melee, Bucky, Ghost, Phantom, and Marshal skin.  The Electroflux skin line is available for the Guardian, Odin, Operator, and Vandal. Finally, the Walnut skin line can be used on the Bulldog, Sheriff Judge, and Stinger.
Free rewards that are set to come with the battle pass:
Artisan Ghost Weapon Skin with Variants (free)
Time's Up Gun Buddy (free)
Artisan Gun Buddy (free)
'Nice Try!' Spray (free)
'Versus' Phoenix + Phoenix Card (free)
Paid rewards that are set to come with the battle pass:
Artisan Foil (melee) with Variants
Artisan Phantom
Nitro Operator
Nitro Vandal
Varnish Sheriff
'Follow Me' Gun Buddy
'Does Not Compute' Spray
'Unstoppable' – Reyna Card
The new content is sure to catch the attention of fans, with its sleek new spray, player card, and gun designs. In addition to this, Riot Games have added some fun Gun Buddy designs: root beer topped off with whipped cream, a porcelain teapot, and even a reference to Dogecoin!
Sean Marino, Art Lead at Riot Games, had talked about the Battle Pass. He had said, "This is the first battlepass to feature a Phantom, Vandal and Operator skin. Artisan and Varnish should feel like they're made of luxury high-end materials, while Nitro is very graphic and flashy. For the accessories, we tried to incorporate a lot more jokes and memes into this battlepass, especially since players really seemed to enjoy some of the more meme stuff we'd put into others."
We have various sales going on at the moment. Use the following discount codes on the items within their partnered URLs:
Use BACK2SCHOOL – For 5% off all Pixie Crew stock!
https://www.go2games.com/back-2-school-g2g
Use MOON10 – For 10% off Harvest Moon: One World (Switch)
https://www.go2games.com/g2g-harvest-moon-one-world-nintendo-switch-plus-key-ring
**Ends Sept 3rd 2021**
Use CODMW5 – For 5% off COD Modern Warfare (Xbox One)
https://www.go2games.com/call-of-duty-modern-warfare-xbox-one
**Ends Sept 3rd 2021**
Use TOON5 – For 5% off Splatoon 2 (Switch)
https://www.go2games.com/cl-splatoon-2-nintendo-switch
**Ends Sept 3rd 2021**
To keep updated with the shop activities and weekly competitions, follow Go2Games on social media:
Instagram: Go2Gamesshop
Twitter: Go2Games
YouTube: Go2games.com
Facebook: Go2Games.com