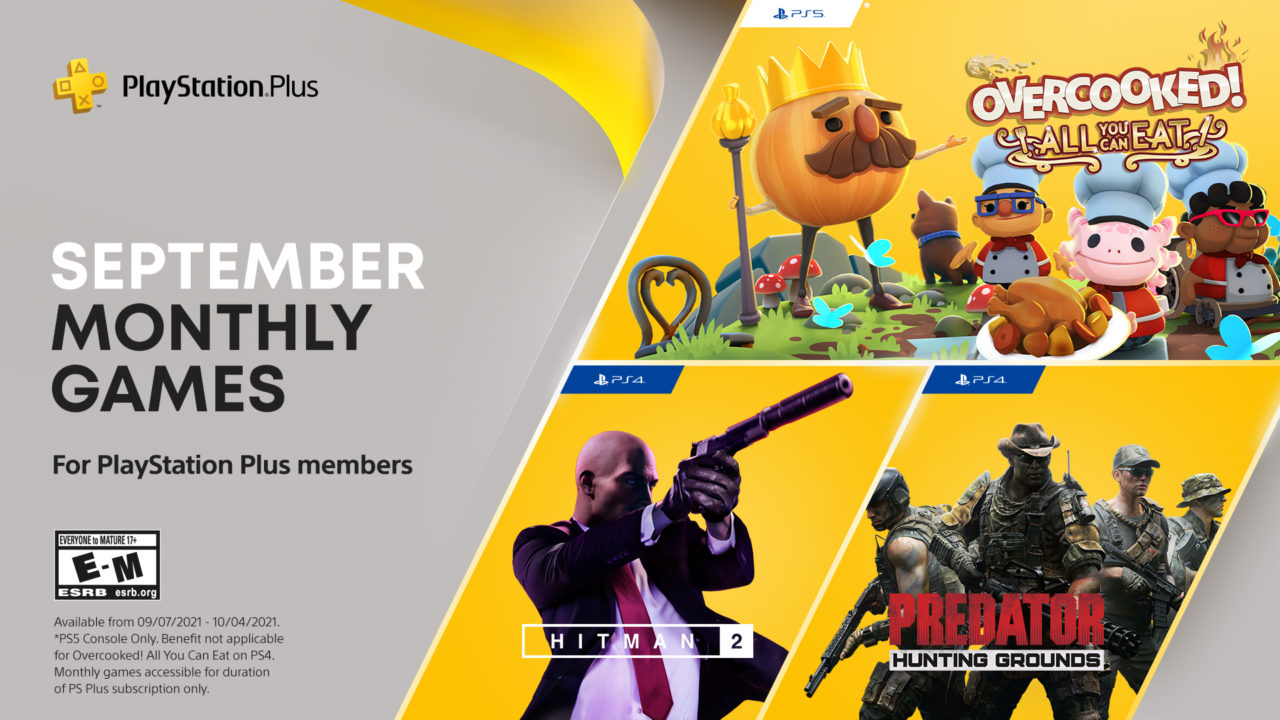 PlayStation Announced Their  PlayStation Plus Games for September
Take aim or chop your way to the top with September's PlayStation Plus lineup, arriving next week.

See the full list: https://t.co/VJALVrDfhN pic.twitter.com/qQmUXYOTV4

— PlayStation (@PlayStation) September 1, 2021
Overcooked! & Overcooked! 2
I must say, we should praise PlayStation for always adding something to their PlayStation Plus games for all audiences, even the young ones, despite the fact that they have a lot of mature audiences. Pushing that thought aside, let's talk about Overcooked! & Overcooked! 2. This month, PlayStation has decided on having the first game, the second game and all DLC's added to come together as a definitive edition, which means anyone who has PlayStation Plus can obtain these, as long as they have a subscription. The Overcooked! franchise was developed by, Ghost Town Games and Team 17. It's a co-op cooking simulation game filled with glorious chaos, with many different modes for different types of players to enjoy.
Predator: Hunting Grounds
Predator: Hunting Grounds is a multiplayer- shooter developed by IIIFonic. You are part of a four-person Fireteam, have fun in this unique shooter by completing challenges and missions before your predator assassinates you or alternatively, you could be the predator, searching for your prey. Play around with different weaponry and figure out which one is your most beloved companion.
Hitman 2
Hitman 3 is a 'stealth' video game, developed by IO interactive. Discover what it's like to be a hitman as you travel the world and track down your targets. Create your own spy thriller narrative as you go along. Visit places such as cities, rainforests and many more everyday environments to make your kill. As you progress through the game, you learn about your target's past and uncover the truth, which changes everything…
If you enjoyed this, keep up with all the latest gaming news, competitions, future discounts, special offers (CLICK HERE )and amazing content.
Twitter: @Go2Games
Instagram: @go2gamesshop
Youtube: Go2games.com
Facebook: Go2games.com
You can subscribe to the Go2Games newsletters via the website.