Oh, Bobby Kotick. Bobbert Kotique. Boobie Kocktick. Soon-to-be former Blizzard CEO! It seems our whirlwind parasocial romance of venomous mockery is coming to a close. Now that Microsoft has bought out Activision Blizzard (click here for our breakdown on that chestnut), I probably won't be able to keep taking the mick out of you unless you decided to build up a new company from the ground-up… But, as much as I hate to admit it, the desire to reduce your chances of harassing others in the gaming industry somewhat outweigh my desire to monetize the act of reading your soul to filth!
So, for possibly the last time ever: I offer onto you, dear reader, that one "Bobbert Kotique" meme I made in an attempt to make that running gag a thing outside of my blogs!
That's enough heart-bleeding for one day, back to the news: The Wallstreet Journal has confirmed that Bobby Kotick WILL be stepping down from Activision Blizzard once the acquisition deal with Microsoft has neared it's completion.
Phil Spencer of Microsoft has also stated Activision Blizzard and Microsoft will 'continue to operate independently', until the deal has been completed, then he'll become the new chief.
All parties involved were unanimous on Bobby Kotick  leaving (took em long enough), but all agreed he should also get a payout of $300 million. GameBizUK over on Twitter shared a post confirming that Kotique's entitlement to a payout specifically under the circumstances of change of company control had been planed for via prior employee agreement document. It may be more than the man deserves, but at least he'll definitely be getting the boot!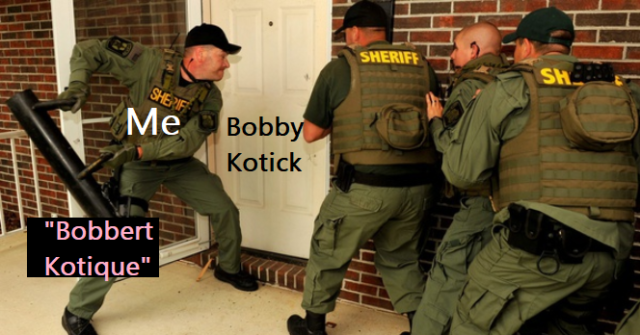 A Brief Summary: Because on the offhand you made it this far in the blog WITHOUT knowing the Bobby Kotick drama, then you're probably thinking "why is this angry and surprisingly articulate journalistic black belt so hard on this Bobby fellow? Some of my best friends are bobbies". To cut a long story short: Activision Blizzard is a famous gaming company and Kotick owned a huge share. A billion sexual harassment lawsuits revealed the horrific treatment of women and people of colour at the company, as well as the Blizzard board's attempts to cover things up. For more on that, have a butcher's hook at our past articles.
Bobby Kotick claimed the sexual harassment lawsuits and allegations had 'nothing to do' with selling Blizzard to Microsoft… You know, in the same way that the FBI encouraging Martin Luther King's suicide had "nothing to do" with anything.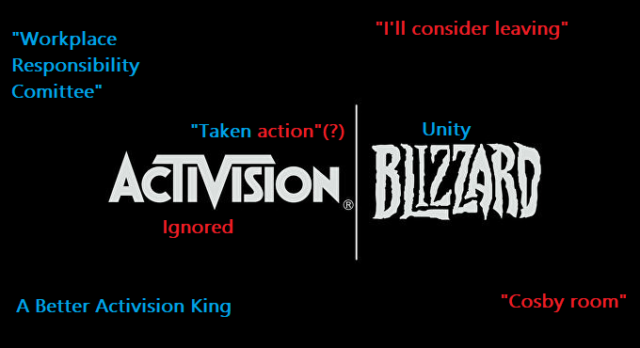 In summary: It's good that we're seeing major changes here, but remember that even once Activision Blizzard has been bought, this won't be the end. I encourage you, dear reader, to be as critical and vigilant for harassment and discrimination as I am with regards to Kotick and other major industry figures.
Product Poems (click the links, see what I'm selling):
Bioshock? Collection. Chemstunned? Erection!
"Yer a wizard, Harry". I'm a what? "Deaf too, I suppose". You wot?
Sign up for our newsletter from the website.
Instagram: Go2GamesShop
Twitter: Go2Games
Youtube: Go2Games.com
Facebook: Go2Games.com
Store: Go2Games.com