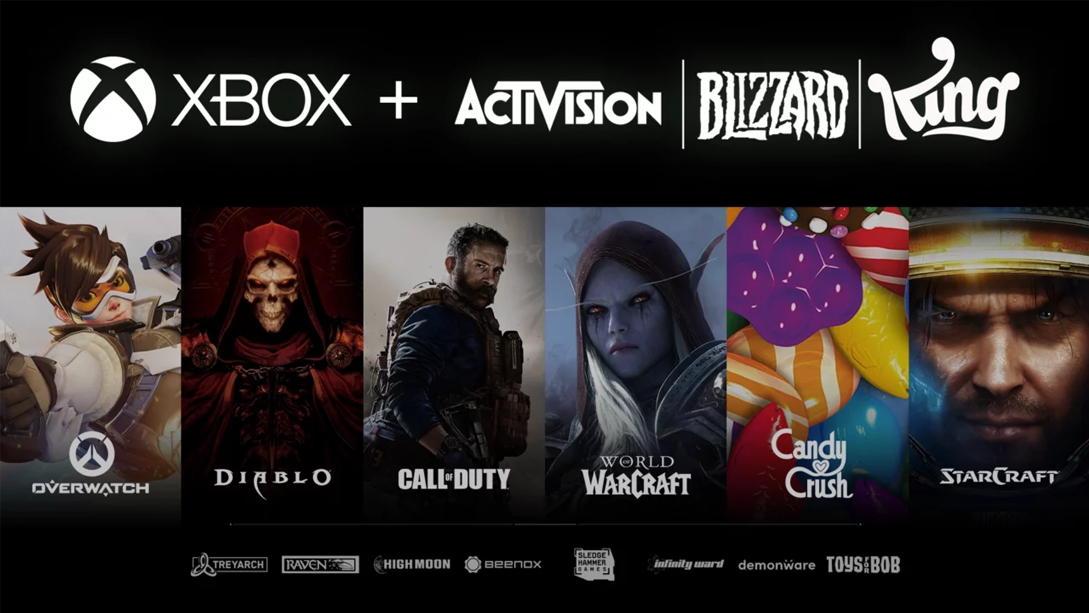 Microsoft, the parent company of Xbox, has declared that it has acquired Activision Blizzard in the largest-ever deal in the gaming business. Xbox now owns exclusive rights to Call of Duty, Warcraft, Overwatch, Crash Bandicoot, Guitar Hero, and other games, for a total cost of up to $70 billion, according to the business press.
Once finished, it's possible that some of the largest entertainment franchises will remain exclusive to Xbox systems, and that subsequent releases will be available on Xbox's Game Pass subscription service on the day of their release.
Following the completion of the transaction, Microsoft will become the world's third-largest gaming firm in terms of revenue, trailing only Tencent and Sony.
Microsoft's Head of Games Comments on Activision Blizzard Acquisition
Phil Spencer, Microsoft's head of games, said in a statement:
"We are incredibly excited to have the chance to work with the amazing, talented, dedicated people across Activision Publishing, Blizzard Entertainment, Beenox, Demonware, Digital Legends, High Moon Studios, Infinity Ward, King, Major League Gaming, Radical Entertainment, Raven Software, Sledgehammer Games, Toys for Bob, Treyarch and every team across Activision Blizzard.
"Until this transaction closes, Activision Blizzard and Microsoft Gaming will continue to operate independently. Once the deal is complete, the Activision Blizzard business will report to me as CEO, Microsoft Gaming."
A lot of titles fall under ownership of Activision Blizzard, so it's crazy to think that we could be seeing titles like Diablo and Overwatch becoming Xbox exclusives, alongside many others. Who knows what the future holds for some of the biggest titles in gaming.
Head over to the go2games website now to register your interest in Xbox Series X and receive stock updates!
Don't forget to subscribe to the Go2Games newsletter for updates on the latest gaming news and deals, and follow our socials below!
Twitter: @GO2GAMES
Instagram:go2gamesshop
Facebook: Go2Games.com
Youtube: Go2Games.com
Store: go2games.com