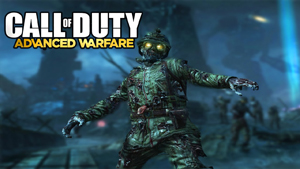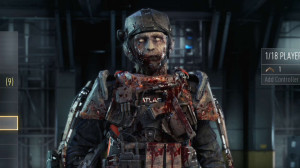 Call of Duty: Advanced Warfare
Watch the Exo Zombies mode trailer HERE!
Sledgehammer Games and Activision have released a brand new trailer for Advanced Warfare's Exo Zombie mode to show off how the game-type plays in a future setting.
This first chapter in a whole season of Exo Zombies content will launch this coming January 2015, included with Warfare's Havoc expansion pack. You can buy the DLC by itself for $15 or through the game's $50 DLC pass.
 "As things were wrapping up around launch, we started playing around with the idea of what happens when zombies were thrown into the mix with exoskeleton gameplay," Sledgehammer said in a blog post recently. "What we came up with is Exo Zombies–an entirely new breed of zombies and an entirely new co-op experience that is truly unique to Advanced Warfare."
More information on Exo Zombies will be released in the coming weeks via Activision. At present, Sledgehammer teases that the zombies in Advanced Warfare represent a "new breed" of undead.
Who doesn't love a good old zombie, and I wonder just what this "new breed" will hold in store?!