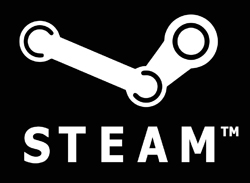 STEAM
Valve changes Steam's game trading policy
Recently, Valve has changed Steam's trading policy to disallow users from immediately trading games purchased as gifts, so they now can't be traded for the first 30 days.
"We've made this change to make trading gifts a better experience for those receiving the gifts," Valve said. "We're hoping this lowers the number of people who trade for a game only to have the game revoked later due to issues with the purchaser's payment method." The company made this announcement with a brief post to the Steam Trading Cards Group Page.
 Games purchased as gifts can still be gifted at any time, of course, but if you're just keeping the item in your inventory you won't be able to trade it for 30 days after purchase. 
Referring to the issue that users had back in June with Sniper Elite III, this policy should help prevent cases where users buy games from third parties, only to have those keys revoked.
Steam is currently holding it's Exploration-themed Autumn sale, if you're looking for a few grand deals on games!