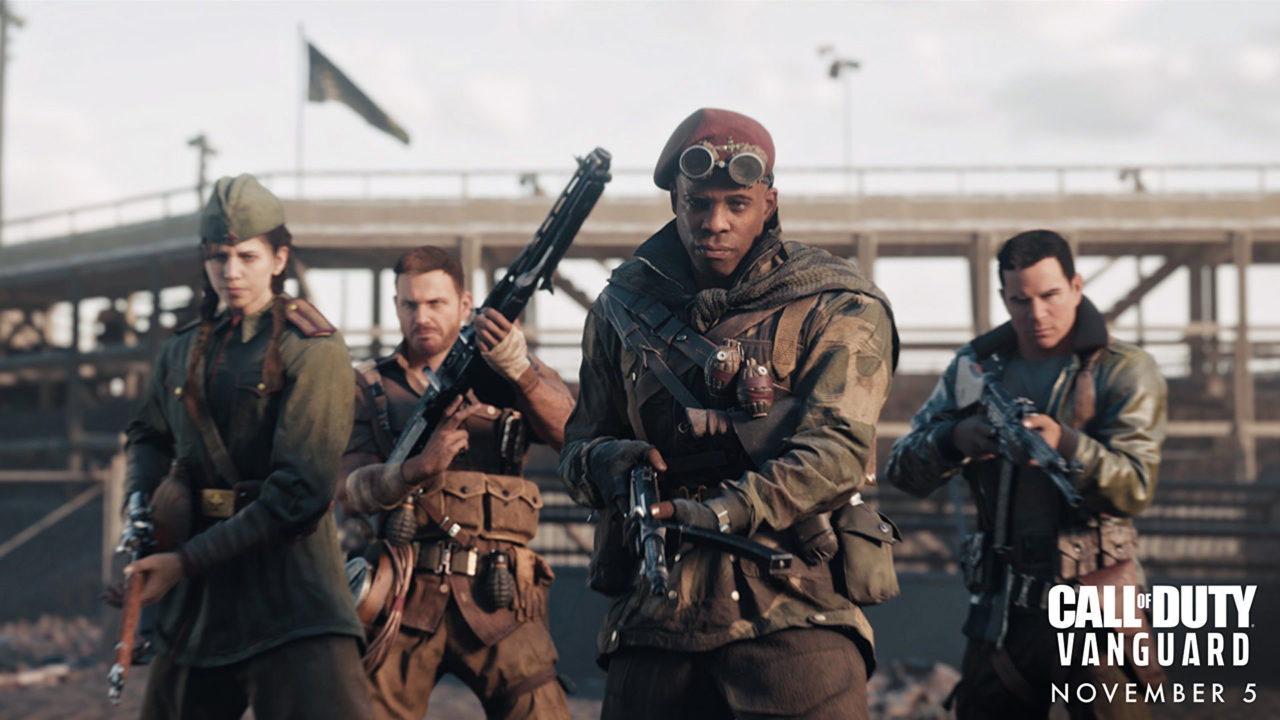 Activision and Sledgehammer Games release an official story trailer showing off the playable characters that will be available in the Call of Duty: Vanguard campaign.
The trailer consists of a 2-minute video highlighting the campaign operators and what they do. It shows a setting in World War II with heroes attempting to stop an underground crew of Germans from delivering "The Fourth Reich". The campaign includes 5 playable characters with the main character, Arthur Kingsley leading the line with his right-hand man, Richard. Others being Lucas, the "Expert Demolitionist", A resident demolitionist. Wade, a gunner pilot, excelling as "one of the best in the air" and finally Helena, the best sniper in the world of Russia. The characters go up against the main foe Freisinger, aiming to have control of the world and bring his own world order in fruition.
From gunfights in the jungle to bombings in the snow. The trailer shows a wide variety of settings with the player controlling each playable character in different situations. With huge war influences within the trailer, it shows all the gore and pain, in and outs of war, specifically World War II. With Call of Duty: Vanguard campaign mode focusing on the Pacific War, the Western and Eastern Fronts and the fights in the North African deserts, fans are being treated with many real influences that took place giving the players a huge insight and a real feel to war once upon a time.
Call of Duty: Vanguard is the latest COD game to be released with it scheduled for release November 5th. Gaining a mixed reception with the open beta dropping in September, the Call of Duty community have had a lot to say. With the open betas release, fans were treated to multiplayer game mode with selection of 5 maps and the usual multiplayer playlists such as Team Deathmatch, Search and Destroy, Domination, Kill Confirmed and 2 brand new game modes, Patrol and Champion Hill.
With Call of Duty being most known for their online multiplayer play, many fans have been split on the release of Vanguard. Many claiming the game is an "unnecessary" release and that it was "rushed". Others just enjoying new Call of Duty content. Call of Duty: Vanguard being set for a November 5th release; it looks to be one of the quiet releases this time around. Pre-order the digital version of Vanguard to automatically receive the Night Raid Mastercraft weapons and the main character, Kingsley as an operator on Call of Duty: Warzone and Black Ops Cold War.
Call of Duty: Vanguard will release on November 5 for PC, PS5, PS4, Xbox One, and Xbox Series X.
If you enjoyed this, keep up with all the latest gaming news, competitions, future discounts and amazing content.
Twitter: @Go2Games
Instagram: @go2gamesshop
Youtube: Go2games.com
Facebook: Go2games.com
You can subscribe to the Go2Games newsletters via the website.