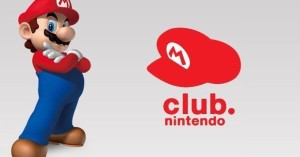 Club Nintendo
The loyalty programme will cease to exist by September this year
Club Nintendo is a loyalty programme which opened in 2007, which rewarded free gifts to owners of the Nintendo DS, Wii, 3DS and Wii U. As of this September, the programme will be no more! Nintendo have said that they are "working hard to create a new programme", which we are expecting to launch later on in the year. Aside from Nintendo's pledge that those who sign up to the new program will receive a free copy of Flipnote Studio 3D for the 3DS, no further details have been aired.
Customers existing on Club Nintendo will have until 30th September 2015 to spend their remaining currency of stars and, after this date, all stars will have been deleted. Any news games arriving from Nintendo will no longer come with reward points, by the end of April this year, and the new Nintendo 3DS will not come with Club Nintendo reward points when it is released on 13th February.
Prizes for being a loyal customer included toys, apparel, wallpapers, ringtones and soundtracks. Nintendo has said that the programme has more than six million members! The company also added that, "There are plenty of unique and exclusive items already available in the Stars Catalogue, and we'll keep adding more over the coming months, so there's plenty to spend your Stars on before September 30th 2015."
You can read the full notice on the official Nintendo website HERE.