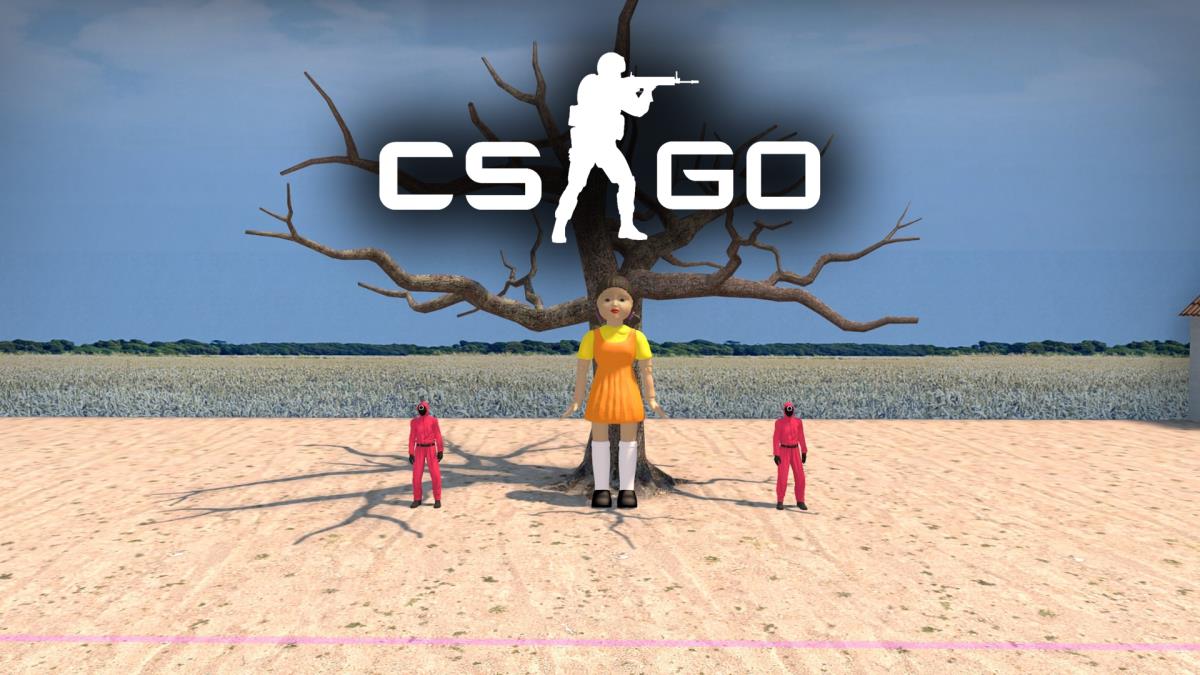 Squid Game finally finds its natural home in the videogame community: custom CS:GO servers
The Netflix-produced Korean drama that has been on the lips of everyone this year, and it has achieved absolutely ludicrous success since its release in September 2021. In it, desperate contestants compete in deadly variations of children's games for a chance at a cash prize. It has spawned quite a few knock offs in the videogame world, as well as one in the real world. Writing about Squid Game games previously, I foolishly predicted that we wouldn't see many more of them, and also remarked on how they reminded me of the Source engine mods I loved when I was a teenager.
CS:GO Squid Game, released in workshop NOW!

Few month of work, all FULLY working gamemodes from original show!

Check it out here: https://t.co/ZS0OI52S6H pic.twitter.com/n8LmRVeL1A

— Gabe Follower (@gabefollower) November 26, 2021
Steam User Ansimist and a small team developed the project, which features the iconic "Red Light, Green Light" straight from the show.
The Source Engine is a bright and bold choice for the game, which makes sense. Source's flexibility and ease of use, the precision of movement, distinctive physics simulation makes it perfect for the Squidlike genre. I like the solutions Ansimist and co. have reached for recreating these games, too. They adapted the cookie cutter game from the show by having you break apart an in-game cookie with your combat knife, and Squid Game's tug of war seems to have made it in as a sort of collective quick time event.
With that in mind, Squid Game in CS:GO might be the dark horse upset of the Squidlike race: Adjust your scorecards accordingly. I'm still stubbornly clinging to my belief that this is just a passing fad, another expression of the same drive that led every gangly modder with a glint in their eye to recreate the Matrix lobby as a map in every FPS. [Editor's Note: please go back and change these predictions if Squid Game games turn out to be the future of videogames instead of a passing fad.
Squid Game in Counter-Strike: Global Offensive is now playable for all users.
Sign up for our newsletter from the website.
Instagram: Go2GamesShop
Twitter: Go2Games
Youtube: Go2Games.com
Facebook: Go2Games.com
Store: Go2Games.com