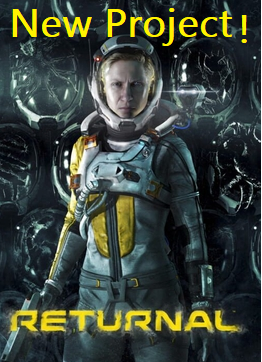 Housemarque, the Finnish game studio behind Returnal recently posted a teaser image of what seems to be a partly-cracked statue of someone in otherworldly armor with the caption 'Atropos…?'. Atropos is a planet in the game world of Returnal, which seemingly learned from the 'Revengeance' school of title naming. Click on the first Returnal link above if you want to get your own copy for PS5.
The tweet below is from the senior narrative designer of Returnal at Housemarque, Eevi Korhonen.
We filmed something really amazing today. Hope we get to share more soon! https://t.co/BQVsCGMKFN

— Your Everyday Eevil (@silliet) November 26, 2021
Returnal has seen multiple updates and patches since it's April release, but nothing quite as spectacular as teleporting police or server-wide trading post bans. The most recent 2.0 update came out last month, which has added a couple quality of life improvements like the ability to suspend your in-game progress when closing the game and a photo mode. Speaking of photo modes-
A Good-Natured Rant On Photo Modes: Honey. Baby. My darling diamond-encrusted caviar bagel. We NEED to talk about the whole reason cameras exist in the first place! I myself enjoy fiddling with the filters and environment lenses in the photo modes of The Last of Us and Ghost of Tsushima (psst, which we have), so please explain to me why these "photo" modes don't have the option for you to take a screenshot of your masterfully-rendered in-game background art built in! Do I look like I know how the share button works!? I don't even know how to work the online multiplayer for Broforce despite beating it multiple times!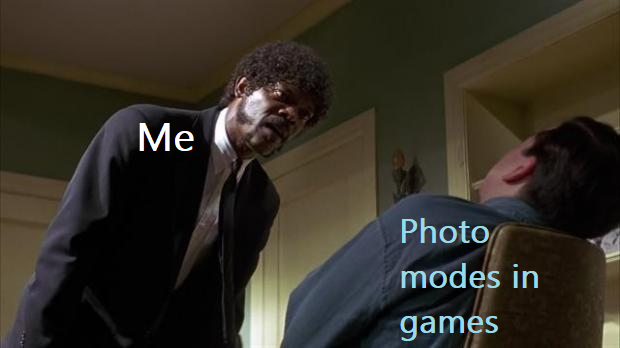 Back to the news:
Housemarque has recently been acquired by Sony in June, so needless to say, future projects from Housemarque (be it on Returnal or otherwise) will likely have a fair amount of backing.
'Returnal is constantly unsettling and consistently challenging. Its mysterious story and demanding action feel intense, urgent, and fresh. The fast-moving combat manages to appear incredibly daunting, bordering on overwhelming, without ever actually becoming insurmountable' – Mike Epstein (no relation… I think), Game Spot Review on Returnal.
Product Poems: 
Shadowfall One-Punch Peaky Blind Squid…That's my name, don't wear it out.
Bradtz The Keychain USB. Part mascot, part useful, all cute.
Sign up for our newsletter from the website.
Instagram: Go2GamesShop
Twitter: Go2Games
Youtube: Go2Games.com
Facebook: Go2Games.com
Store: Go2Games.com