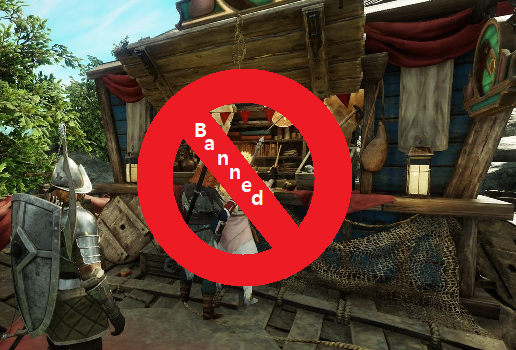 New World. Honey. Baby. Sweet Prince. Sugar lips. Brother from another mother that loved another to smother under covers with Danny Glover… Actually, we DON'T need to talk about branding this time. Because at this point, I wouldn't be surprised if you were doing this on purpose for attention! To which I say, 'fair play to ya, as long as I keep getting paid to take the Mick, I'm a happy duck'.
Amazon, admittedly, has addressed the issues with New World and has been very candid about how a fair amount of the game's issues being the result of a specialized bot not picking up on things, but hey, you win some you lose some. And in this case, what you lose is THE ABILITY TO PARTICIPATE IN THE FREE MARKET… In the game of course.
Admittedly can't put ALL the blame on the folks at Amazon here, the reason the trading posts in New World have been disabled now is because of a player fiddling a little too hard with the mechanics and discovering a new exploit.
A dramatic explanation of the exploit in the character of a wise old mentor in the pending post-apocalypse of 2020 Part 3: "Long ago, in the firey depths of Tartarus, a cunning warrior of phallus-thickeningly epic proportions discovered a way to duplicate difficult-to-craft items and re-sell them at exorbitant prices. Even going so far as to "dupe" in-game trophies! For you see! Upon discovering one could eat a deep-fried pumpkin-battered lamb chop in one hand and exploit video game hacks with the other, THUS, the first capitalist was born… But why do the ruins have so many part-bitten apples and strangely-curved legally-distinct logos laying around"?
Why Trophies? Trophies are furnishing items tied to the game's housing system that provide the player with powerful passive bonuses that remain active in every zone of the game. Think "what if that hand-furnished IKEA table I got on sale inexplicably made me better skydiving". Players can have up to 5 trophies at a time in their in-game lodging and are very powerful.
The players who discovered the duplication glitch allegedly tried to inform Amazon's Developer Team of the issue to no avail, which resulted in them going public. Based on fan discourse and criticisms, Amazon's leniency with the "duping" crowd honestly makes no sense. I mean, the whole point of games like this is you DON'T want people to be able to make cool things super easily on their own, look at Fortnite! It took me grinding through around 3 seasons of Fortnite to get by own cosmetic skin without having to pay legal tender for Vbucks! It may not be ideal for me, but it's a good system if you want to incentivise people to pay real money to get in-game cosmetics (or in this case in-game special abilities).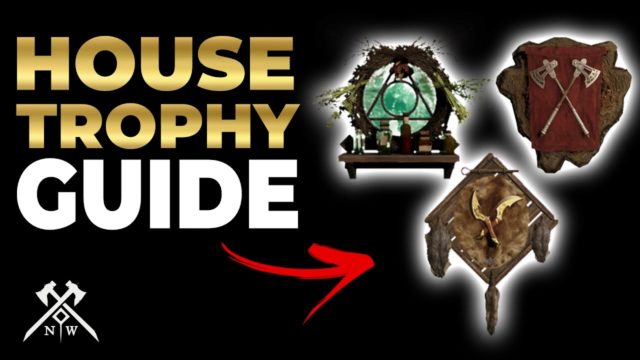 The Product Haiku Power Hour:
Greedfall. PS4 and PS5. My gift: Jeffe Bethos.
Sign up for our newsletter from the website.
Instagram: Go2GamesShop
Twitter: Go2Games
Youtube: Go2Games.com
Facebook: Go2Games.com
Store: Go2Games.com