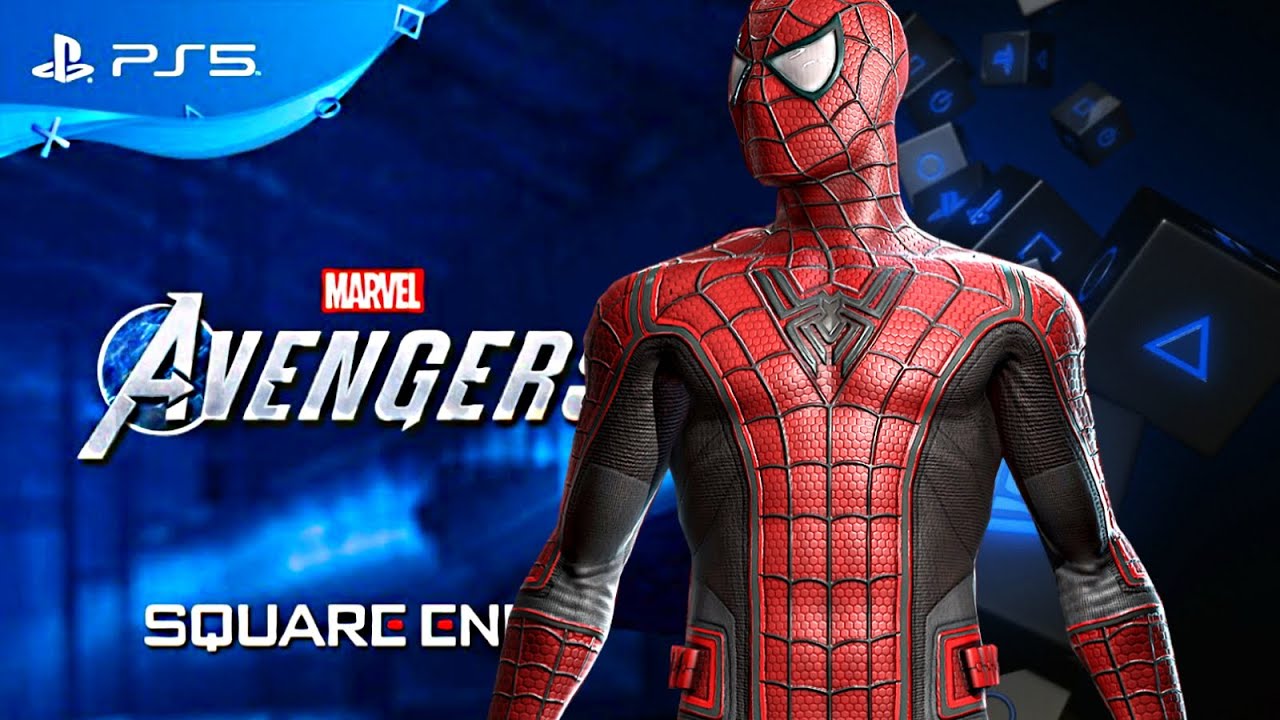 Crystal Dynamics Gave some Information on Marvel's Avengers' Spider-Man DLC
We've all been patiently waiting for Marvel's Avengers' Spider-Man DLC, painfully…but patiently, since it has been pushed back. Some may be a little too impatient, the passionate response of Twitter users leave the footprints of some very irritated fans. However, sometimes these things are better pushed back so we can receive good results, bugs, glitches may always be there, but for the most part, they want to make sure what they release offers the BEST performance.
It seems as though Crystal Dynamics has given us some small details on Spidey, if only we had that 'Peter Tingle' and could speculate more on what it's about, unfortunately, they haven't given too much information as it was in the form of a brief message on discord from the Senior Producer Dan Matlack. Kind enough to answer some questions from fans who were eager to get some more information. Quoted via MP1ST.
So far Matlack has touched on, the gameplay environment, cutscenes and story. Not a lot, it has been extremely minimal and mostly answered to the simple and (kinda obvious) questions.
So What Do We Know About Marvel's Avengers' Spider-Man DLC?
Well, Dan Matlack responded to the question by a discord User "Is the raid a resued mission like the first OLT?" and Matlack responded with "It's unique but with familiar environs" Well, at least we can expect something a little different from what we've seen? I question the extremely vague answer, but nonetheless, I have a lot of faith and hope that it is just as familiar but brings a different flavour. Something memorable and jaw-dropping enough to have me squeal in excitement. We all hope for that.
Another question on the environment seemed to be 'Will the law raid be in the same environment like the Vibranium mines?' Matlack responded with "yes and no! It's a mix, but will be fun!" So again we can expect something new but mildly familiar as well.
Lastly, Matlack responded to a user about the story and cutscenes. "Will Spiderman have a story?" Matlack responded with "Spider-Man is what we call an 'event' so there will be cutscenes and a story for sure!" This question came across as one of the more obvious ones, but at least we can expect something of amazing quality (Not that it's a surprise though).
I somewhat find myself slightly frustrated by the lack of creativity from some of these questions and would have hope users ask questions that would have Dan Matlack dive in with a bit more depth.
I don't like surprises, but this is definitely one of those surprises I'm willing to wait around for as it's been said that the Spider-man DLC will be coming out before the end of the year, which isn't too far away from now. It feels as though this has gone by so quickly.
If you enjoy Marvel's Avengers' why not try out Lego Marvel's Avengers' Xbox One
BUT WAIT! DISCOUNTS ON GAMES!
CODES END ON THE 4TH OCTOBER 2021
Use code BORNE10 – For 10% off Bloodborne- Game of the Year (PS4)
Use code DAYSGONE10 – For 10% off Days Gone (PS4)
Use code ALLSTAR5 – For 5% off Super Mario 3D All-Stars (Nintendo Switch)
Use code POWER10 – For 10% off Ben 10: Power Trip (Xbox One/Xbox Series X)
Use them here on the go2games website & Checkout our TRUSTPILOT REVIEWS
If you enjoyed this, keep up with all the latest gaming news, competitions, future discounts and amazing content.
Twitter: @Go2Games
Instagram: @go2gamesshop
Youtube: Go2games.com
Facebook: Go2games.com
You can subscribe to the Go2Games newsletters via the website.