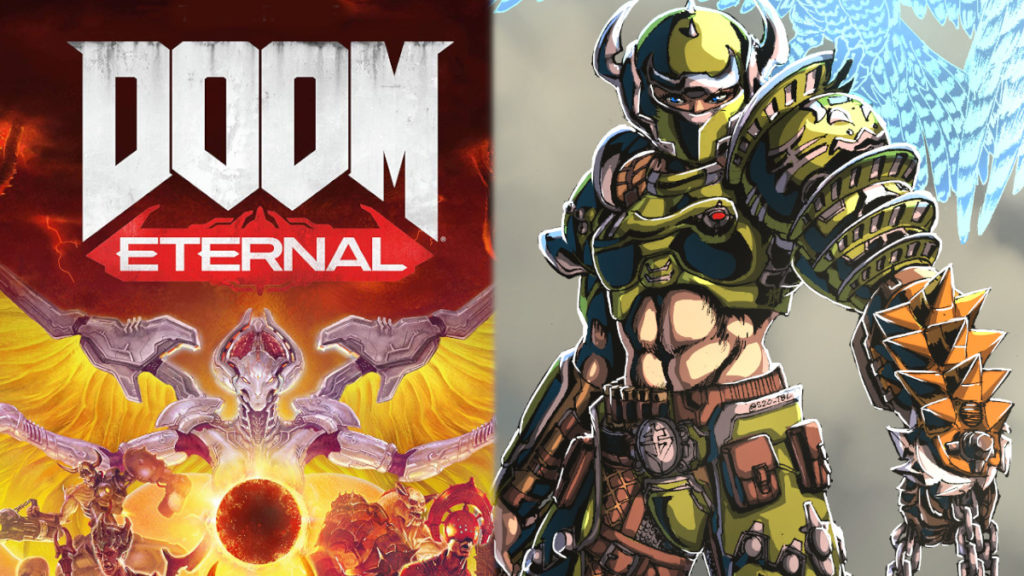 Director of Doom Eternal claims he put 'a lot of thought' into adding a female slayer into the game.
Speaking via Twitch this month, Director of Doom Eternal Hugo Martin implied that adding a female protagonist was something that had been heavily discussed. He said he'd prefer to add the female character into the game in a way that would change gameplay, instead of offering a different re-skin of the existing protagonist.
He claimed 'I've thought about it, I think if we did it, I'd want it to be lethal. I think it's interesting how it would impact the Glory Kills and the weapons that she would have. The fighting style would certainly be all aggression, absolutely, but a different type of aggression.'  He continued to say 'I would really strive to have it impact the gameplay in a way that was meaningful. I've definitely put a lot of thought into that, actually!'
Additionally he declared: "Tonally, when it comes to designing the action, you think about, 'if The Slayer is a Ferrari, then what would a female Slayer be? What would a Medieval slayer be?' How would that effect things and what sort of analogies would you draw from that to allow it to influence the experience? It definitely would be cool."
In the Quake series, The Slayer, also known  as 'Doom' fights alongside  a female character named Crash. Crash was originally the slayer's military instructor.  Doom's protagonist is also known as  Doom Marine, Doomguy and Doom Slayer across the various instalments of the game.
Doom Eternal was released for PC, PS4 and Xbox One last year.