According to news journalist Jeff Grubb, Xbox is planning on hosting a Bethesda themed event next month.
In a podcast he claimed 'I think this is one of the milestones for Microsoft before E3, where once the deal closes they will talk about it in a big way. I don't know if it will be a full, Direct-style event, but they will make note about it and they will talk about it extensively, explain what it means for everybody and talk about the immediate future of both companies becoming one. So yeah, expect that to happen sometime in mid-March.'
The EU will decide this month if Microsoft's ZeniMax acquisition should be cleared, which would allow Xbox to gain ownership of Bethesda and the franchises within the publishing company. Although no decision has been made as of now, the European Union released a statement declaring the $7.5 billion acquisition could decrease within its competition regulations.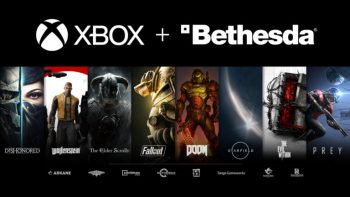 The statement also included 'On preliminary examination, the Commission finds that the notified transaction could fall within the scope of the Merger Regulation. However, the final decision on this point is reserved.'
Microsoft announced in September of 2020 that they are hoping to obtain ZeniMax Media and game publisher Bethesda Softworks for $7.5 billion. CEO of Xbox Phil Spencer added that he was looking forward to the acquisition to be over 'so that we can start working like one company.' He added 'I'm excited about 2021 and Bethesda is an important part of that'.
Furthermore Spencer claimed '2021 is when we'll get final approval. I feel really good about that: everything is on track. We'll start then really getting to some of the planning that we can do with them. Right now we're really hands-off with them as they continue to do the work that they're doing, because we don't own them yet.'