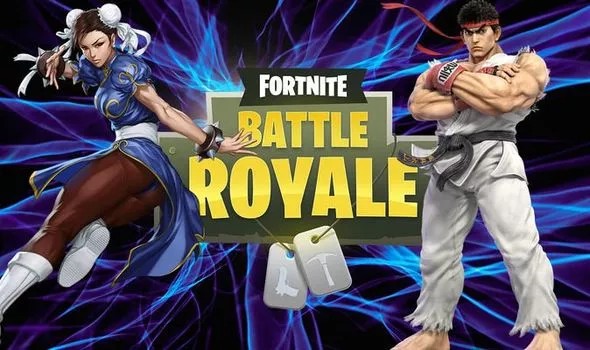 A exciting new Fortnite X Street Fighter crossover is coming  soon as a trailer was leaked online.
The trailer showed Ryu and Chun-Li appearing in the Fortnite Battle Royale world. Fortnite developer Epic Games is collaborating with Capcom to create the next best crossover game.
One Fortnite leaker has found evidence of the crossover amongst the game play. Street Fighters Suzaku Castle is seen in the leaked images, as well as a variant of Ryu's battle theme. With rumours that a male and female character will join the game, Fortnite and Street Fighter confirmed via Twitter that Ryu and Chun-Li will appear in the game.
HADOKEN!

The legendary fighters Ryu and Chun-Li from @StreetFighter arrive to the Island as the next set of Hunters 👊

Grab them now! pic.twitter.com/07PEdq2r56

— Fortnite (@FortniteGame) February 21, 2021
This exciting news comes a few days after Fortnite updated their game on all platforms. The update includes the return of the Flintlock pistol, as well as adding more variety to weapons that are available.
Fans also discovered new skins are coming to the game including Xander, Sica, and Britestorm Bomber, however it is unknown when any of the Street Fighter skins will be released.