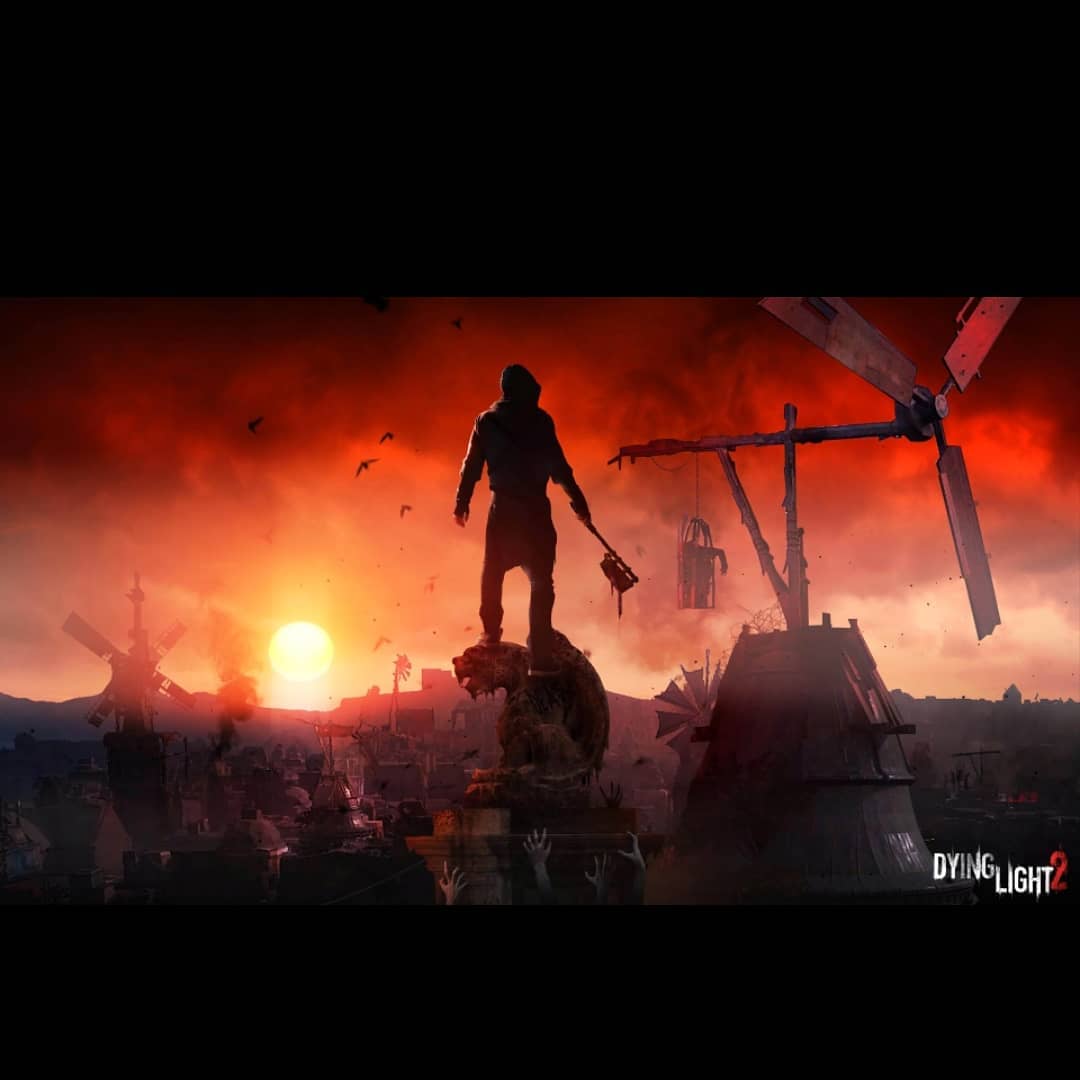 Another disappointment for Dying Light fans, the second instalment in the franchise has hit another snag and is now set to be released on 4th February 2022, pushed back from a 7th December 2021 unveiling. Initially, the title was set to release in Spring 2020 but has seen multiple delays. It could be another impact from the continuation of the pandemic and the difficulty of staff filling buildings safely.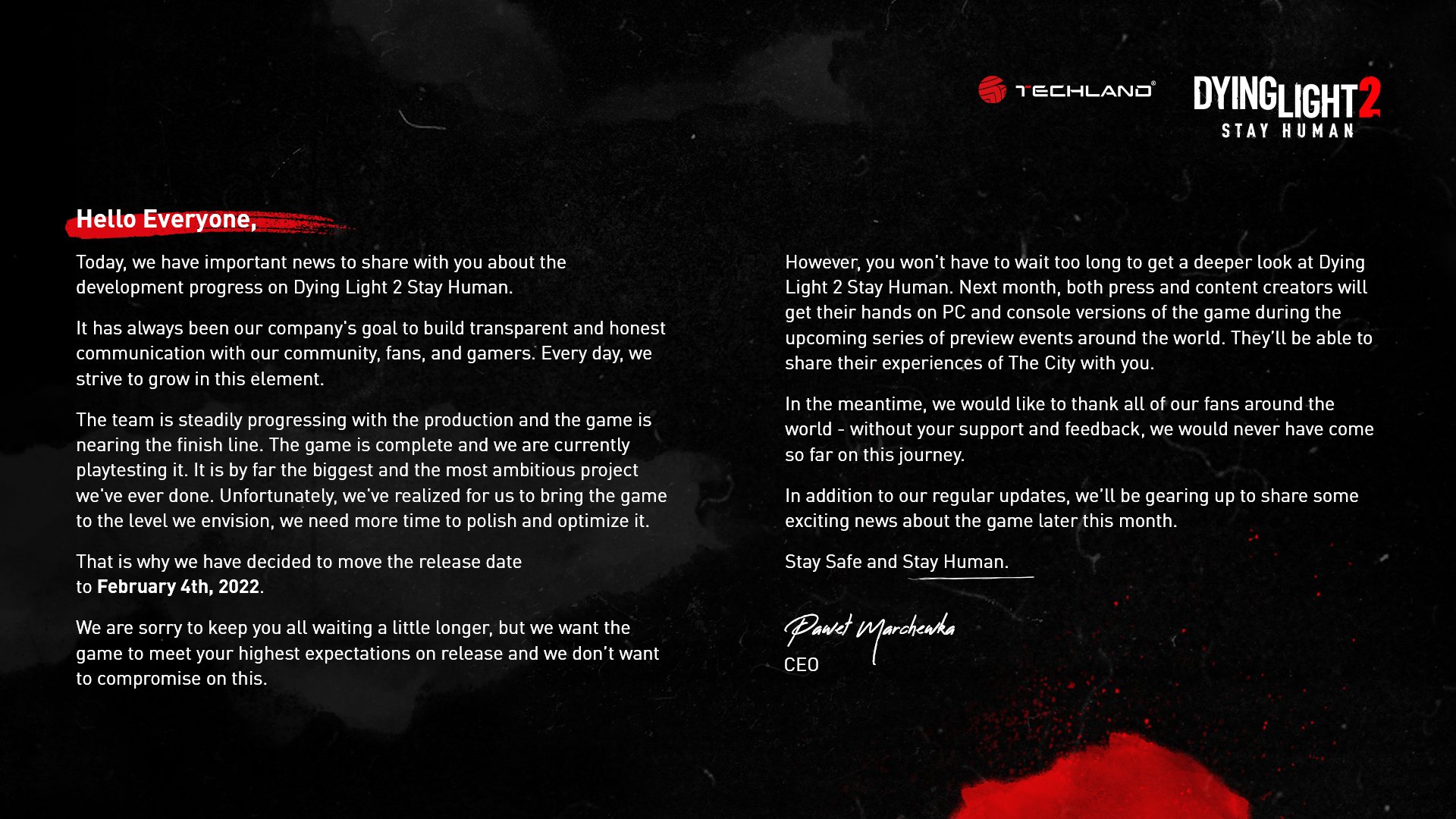 2015's Dying Light was set in a post-apocalyptic world where zombies were beginning to take over, and travelling at night was not an option as they become restless, with more variations of the terrors waking up for you to run from or fight. The movement system was fluid and extremely fun to traverse the high rooftops using the grappling hook, and other techniques learnt along the way to free roam however you liked. The second seems similar from the gameplay trailer which you can check out below but is set in the future when "civilisation has fallen back into the dark ages".
The news was announced via a public statement through Twitter from Techland CEO Pawel Marchewka. In this, the reasoning behind the delay is straightforward and sincere to eager fans of the game. If Dying Light 2: Stay Human has the qualities of the original Dying Light, it'll be something that'll be worth the wait for.
Marchewka explains,
"It has always been our company's goal to build transparent and honest communication with our community, fans and gamers."
As a result, the company has notified its fans early each time there has been a delay and clearly don't want to release an unfinished game.
The CEO continued,
"Dying Light 2 Stay Human is by far the biggest and the most ambitious project we've ever done. But, unfortunately, we've realised for us to bring the game to the level we envision, we need more time to polish and optimise it."
The need to "polish and optimise it" should not be seen as a negative for the game's release but a sign that the development team cares about their work to please the fan base. After such a long time in development, originally being showcased at E3 in 2019, two more months of waiting is not so long.
Hopefully, the game will be playable on the 4th February 2022 on PS4, PS5, PC, Xbox One, and Xbox Series X/S and, similarly to the original, can be played co-operatively online.