The developer of Dying Light 2 Techland has announced that the game will be showcasing at Gamescom 2021 featuring its brand new features and amazing gameplay.
Techland had invited fans via a link from their official Youtube channel. The Presentation is due to take place on August 26 at 11am PT,2pm ET, 7pm BST. The Presentation will be presented by Tymon Smektala  (Lead Gameplay designer from Techland) alongside IGN.
As announced by Smektala we will see the "two main gameplay pillars" which will be combat and parkour which will be talked about together with guests and a gameplay trailer will also be added.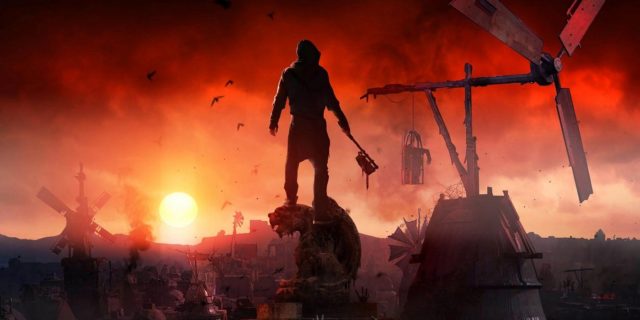 Although Dying Light 2 is being featured at Gamescom this year in 2021, this will be the third episode of Dying Light 2's know series which covered the fundamental gameplay of Dying Light 2 whilst past episodes focused on the release date, storyline, enemies and settings.
The presentation for Dying light 2 will be held on Gamescom 2021's second day. Which will run from August 25th to August 27th.
After a long silent delay in 2020 there was suddenly a report of a new release date that was mentioned earlier this year. Techland wants to inform fans of what is to come and what is to be expected of Dying Light 2 via Dying 2 know livestreams.
Gameshows such as E3 and Gamescom have been going virtually online more than ever since the pandemic arrived. The livestreams give developers and publishers another way to engage with players and fans of the games. If past episodes of Dying Light 2 hadn't been revealed earlier then the Gamescom show could've just been more like an informational live conference but instead it is more like a continued follow on of the past episodes.
Studios such as Techland and Playground have been making good use of their livestreams for Dying 2 Know and Forza Horizon Let's Go as they allow players and fans of the games an insight on information, features and gameplay that they would otherwise not be possible to show off at a physical events. The live streams themselves cannot guarantee what the final game will be like however these livestreams will keep fans and players of these games interested and excited right up until the games next release date.
Dying Light 2 will be available to play on December 7th 2021 on the following platforms: PlayStation 4, PlayStation 5, Xbox One, Xbox Series X and Xbox Series S.
Be sure to vote for G2G with these links below:
Croydon awards Vote G2G education + training
Vote G2G Croydon awards+ community
Check out our new voucher codes below:
Use BACK2SCHOOL – For 5% off all Pixie Crew Stock!
Use MOON10 – For 10% off Harvest Moon: One World (Nintendo Switch)        (Ends September 3rd 2021)
Use CODMW5 – For 5% off COD: Modern Warfare (Xbox One)                (Ends September 3rd 2021)
Use T00N5 – For 5% off Splatoon 2 (Nintendo Switch)                             (Ends September 3rd 2021)
Find Go2Games at:
Instagram: Go2GamesShop
Twitter: Go2Games
Youtube: Go2Games.com
Facebook:Go2Games.com
Check out our Go2Games website and sign up to our newsletter to keep updated on our products, offers and news.