The Epic Games Store has been giving away free games on a weekly basis since it's marketplace launched!
Today I learned the Epic Games Store will be making the quirky prison-based strategy game The Escapists free to download between September 23rd to the 30th, which I have a little bee in my bonnet about because seeing that game and other Tom-foolery come up every time I search YouTube for The Escapist gets annoying after the first time.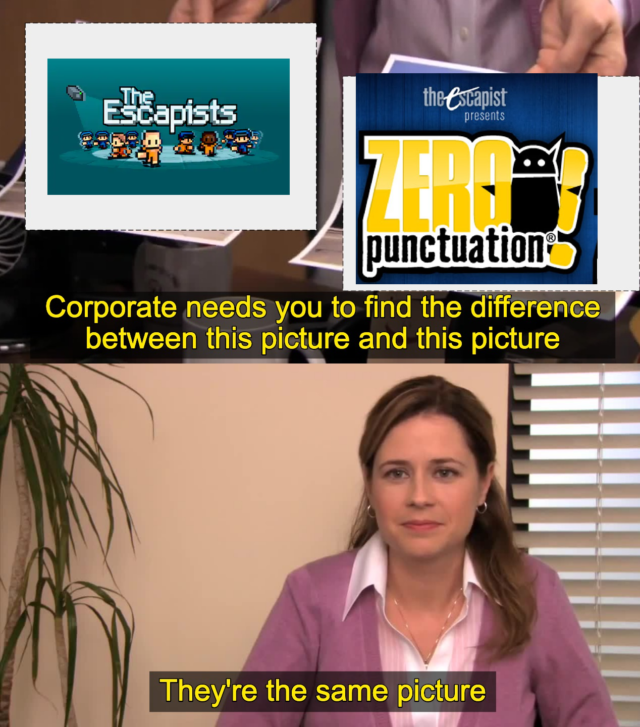 Be sure to hurry up though. As of writing, the high-octane action-packed Speed Brawl and the turn-based horror-strategy hybrid of Tharsis are free on the Epic Games Store and will cease to be free on September 23rd (though their usual prices are fairly reasonable, so not a huge loss either way).
Epic Games has reportedly spent nearly $12,000,000 in acquiring various games for its weekly giveaway initiative, according to a recently released document regarding the antitrust lawsuit battle between Epic Games and Apple. Epic would go on to confirm this week that it would motion to appeal the court's ruling, which saw the judge rule in favour against Epic Games in 9 out of 10 counts it brought against iPhone, so as far as I can tell, the whole situation should be coming to an end sometime soon. But enough about them, back to The Escapists!
The Escapists:
In The Escapists, you are secretly organizing a prison break of Shawshankian proportions! Want to play the long con with a spoon and poster? Go nuts. File down a shiv to start a chaotic riot? Power to ya. Go all Hitman 2 (which we happen to have HERE) on the guards by dawning a disguise? As long as you don't mind the vague scent of a half-eaten bacon sarnie, the floor is yours! You'll have to keep up appearances, so the guards don't get sus(picious) of your plot, but as long as you use some good ol' fashioned street smarts (with a dash of book smarts thrown in for good measure), you'll get out of there just fine.
Sign up for our newsletter from the website.
Instagram: Go2GamesShop
Twitter: Go2Games
Youtube: Go2Games.com
Facebook: Go2Games.com
Store: Go2Games.com