EA Sports has released a deep dive on what fans can expect with FIFA Ultimate Team 22 and it includes some controversial modes coming back
As the release of FIFA 22 fast approaches, EA Sports has released "pitch notes" of what fans can expect for the game, especially the FIFA Ultimate Team mode.
The best-selling football video game added the Ultimate Team (FUT) mode back in FIFA 21 and enables players to build teams by using any players from any league, to play offline and online and to win coins to buy better players or loot boxes that contain a random selection of players. It received a lot of controversy from fans as players and even received a ban in some countries as it was considered akin to gambling, since it requires real money to purchase virtual currency, yet they are coming back with some major improvements, along with some new additions.
FIFA Ultimate Team 22
EA will be sticking to having loot boxes available to purchase, however, the mode will now include preview packs. This means players will be able to see what is inside the loot boxes and decide whether they want to purchase or not. It was trailed in the summer on FIFA 21 and has had significant improvements, as well as increase the chance of players purchasing the packs as they like to know what they're getting. If a player chooses not to purchase the preview pack shown, they just have to wait for the refresh timer to end to preview a pack of the same type.
EA have also announced they will be releasing a FUT Companion App that will launch on PC and Mobile on September 22 and September 23 respectively. This will allow players to access the FUT Transfer Market where they can buy and sell players and consumables, manage their squad, build and submit Squad Building Challenges (SBCs) and buy packs from the store at home when they aren't in-game.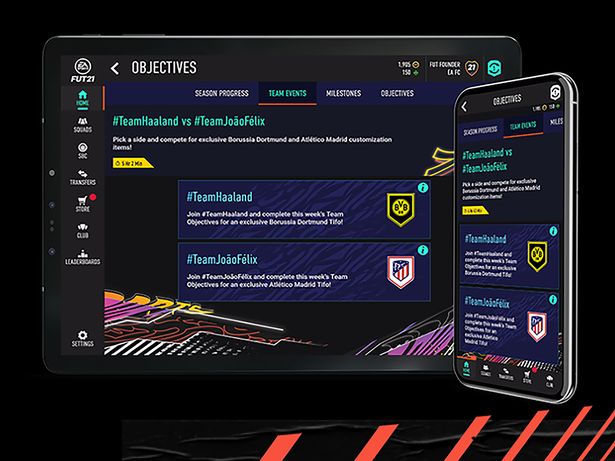 Other additions to the FUT mode include:
Featured Team of the Week; a brand new way to celebrate the performance of a select Team of the Week player each week.
FUT Heroes: celebrate football's most memorable players with items that represent the unforgettable moments that turned them into fan favourites.
New Co-Op Friendly Mode.
New Stadium Customisations.
ICONS: 4 new players join the elite ranks of FUT ICONs.
EA Play members will be able to get Early Access to FUT 22 on September 22 while EA Play Pro players will have access to the game on PC from the same date. For anyone that pre-ordered the Ultimate Editon, they will have access to the game from September 27, 4 days before FIFA 22's global release on October 1.
You can preorder FIFA 22 from our website here.
Sign up for our newsletter from the website.
Instagram: Go2GamesShop
Twitter: Go2Games
Youtube: Go2Games.com
Facebook: Go2Games.com