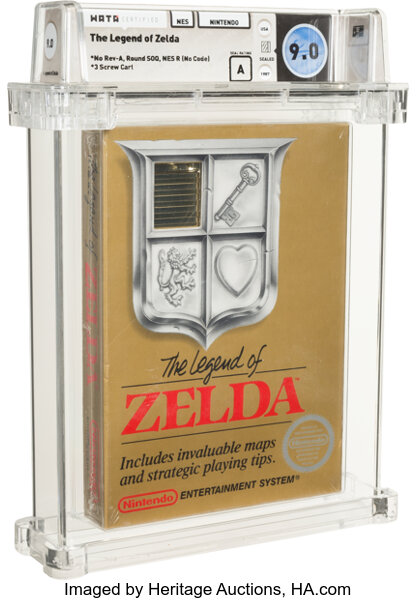 An extremely rare and sealed NES cartridge of The Legend of Zelda has been put on auction and it's already working up to cost a rather large sum of money.
Zelda History in the Making…
The Legend of Zelda franchise is one of the most popular franchises of all time. It's become a household name for the Nintendo family and has over 27 different titles that have sold over 52 million copies since its first release in 1986. We're coming up to celebrating 35 years of the action-adventure game, so this piece of news is perfect for any die-hard fans out there, even if it might already be out of your price range.
The sealed, early production copy of the first game in the groundbreaking series recently appeared on Heritage Auctions, and has been dubbed as a "true grail among games". This is because it is not only one of the best sealed with a 9.0 Wata A sealed rating, but could also be one of the earliest productions of the game. It is a "No Rev-A" varient, which means the game was produced in 1987 before it was replaced by the "Rev-A" or "revised-A" variant in 1988. It is said the only other variant that is rarer than this, is the "NES TM" variant, the first true production run of the NES cartridge. As it stands, this varient of The Legend of Zelda is the earliest possible version of the cartridge that can be obtained on the market and it is the first public opportunity to have this collector's item.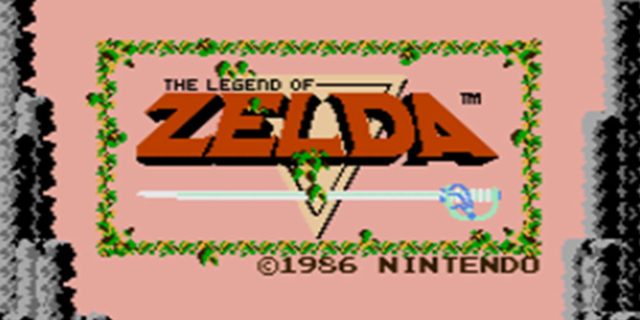 If that has you wanting to bid on the game, the most current bidding at the time of writing this is $110,000 (£79,372), with a buyer's premium of $22,000 (£15,878).
Yeah. Not sure if your Rupees will be able to cover that either.
It has yet to reach the auction record for most expensive video game collectible; that title belongs to another NES cartridge for the game Super Mario Bros which sold for a bid of $660,000 (£476,240). Yet the bidding has four days left and anything could happen at that point.
If you would like to celebrate The Legend of Zelda anniversary at a much cheaper cost, Nintendo will be releasing the remastered Wii game, The Legend of Zelda: Skyward Sword HD, in July. No other plans have been announced to celebrate the anniversary so far.
Sign up for our newsletter from the website.
Instagram: Go2GamesShop
Twitter: Go2Games
Youtube: Go2Games.com
Facebook: Go2Games.com