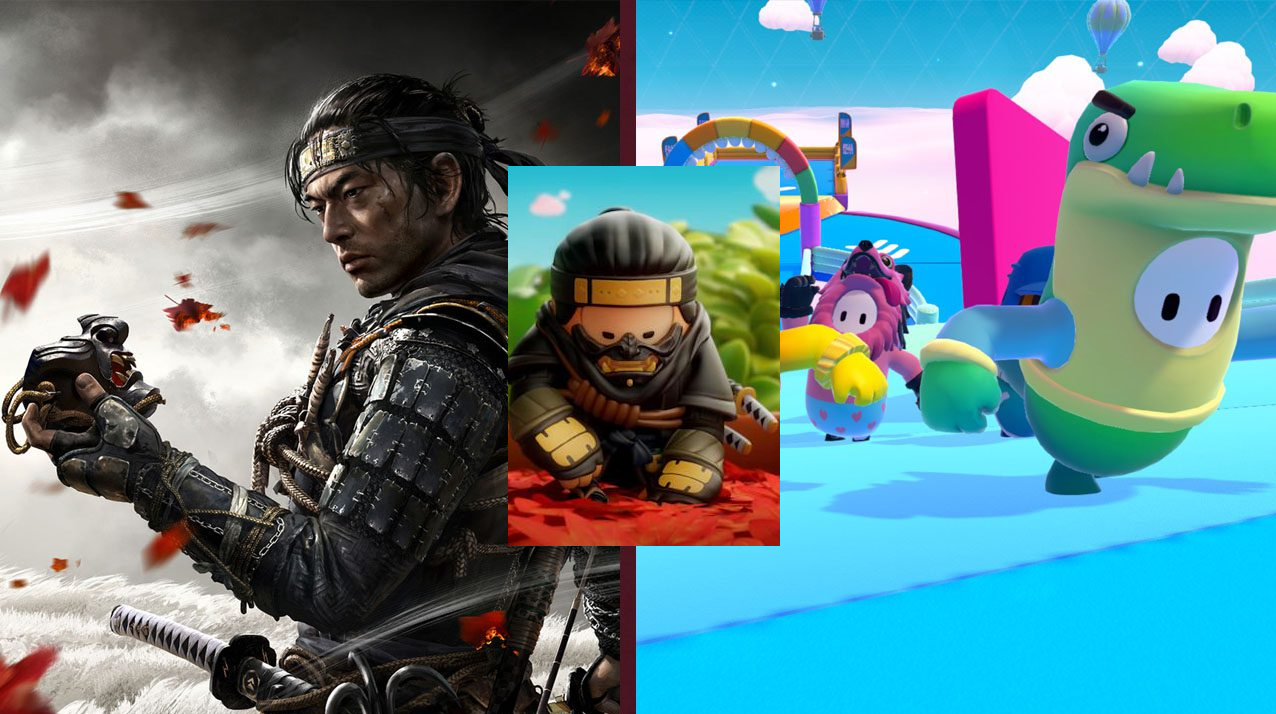 A Brief Summary of Fall Guys: Fall Guys is a free-to-play online multiplayer game where you and a bunch of other like-minded psychos compete in Takeshi's Castle style games including obstacle course races and team games of varying quality. The game has recently started it's sixth season, meaning for a limited time only (usually a few months), you can buy a season pass that lets you unlock a bunch of cutesy cosmetic outfits for your Titular Fall Guy, Fall Girl, or Fall Enbie!
Alternatively, do what I do and just play the game a tonne to get a handful of the free items that aren't cordoned off by the paywall!
In other news! The folks at Mediatonic recently made it so players can link their Epic Games accounts to their Fall Guy profile to allow for cross-progression. An Epic Games account to play Fall Guys may be mandatory now, but that's so that you can keep your in-game progression on your profile while being able to use it across multiple platforms. For example: Let's say Timmy Two-Consoles wants to play Fall Guys on his PS5, but did too much grinding when playing it on PS4. Well, rather than starting a new game and grinding all over again on PS5, Timmy Two-Consoles can use his Epic Games account login to port his progress from one console to another! This also works for cross-platform play on Xbox, Switch and PC. Bob's your uncle, fanny's your aunt! Unless you're me, in which case, Bob's my aunt!
Jin is now available in @FallGuysGame! Have you ever seen a cuter samurai? 🥺

Get the samurai and Ghost costumes in Season 6's Fame Path! pic.twitter.com/Hl6il5mVBM

— Sucker Punch Productions 🎮 Ghost of Tsushima (@SuckerPunchProd) November 30, 2021
As shown above, this season 6 pass for Fall Guys will give players 2 Legendary skins based on Jin Sakai, the protagonist of hit Sucker Punch game, Ghost of Tsushima. You can get the PS5 Director's Cut of the game right here!
Fall Guys has also included a Fiesta Show that lets players gain extra experience points that help unlock items in the Season Pass. The Fiesta Show includes 5 brand spanking new obstacle courses and the show playlist will be available December 6th.
Check the full Fall Guys Season 6 trailer here.
Sign up for our newsletter from the website.
Instagram: Go2GamesShop
Twitter: Go2Games
Youtube: Go2Games.com
Facebook: Go2Games.com
Store: Go2Games.com