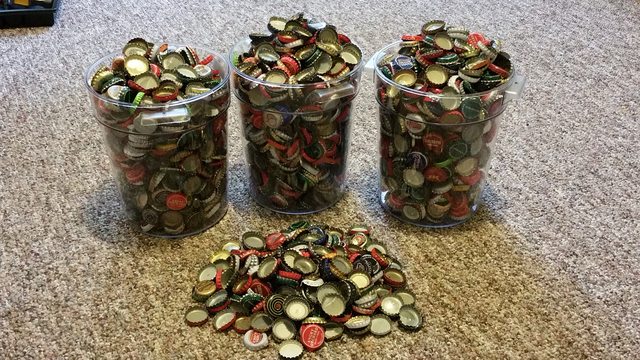 A Fallout 4 fan attempts to pre-order the upcoming game with bottle caps!
Bottle caps are the in-game currency used in the post-apocalyptic RPG franchise 'Fallout', and one super fan attempted to pre-order the game using just that; seeing as retailers are now accepting pre-orders of the game. Reddit user GatorMacheteJr has said – "Fallout 3 was my favourite game for several years, so I made the rational choice to start saving up bottle caps. Turns out 4.5 years of undergrad and three years in a Master's program leads to a lot of drinking."
GatorMacheteJr sent a box to Bethesda, which contained over 2,000 bottle caps (weighing more than 11.2 pounds), and a letter to Bethesda's PR department, in hope that he may be able to pre-order the game using his caps.
Whether the box has reached Bethesda's offices in Maryland has yet to be known, or even if the company have received it and honoured the request. GatorMacheteJr says that they'll keep everyone updated on the matter.