No one talks about them…but the invites are coming. WB Games Montreal  marketing for Gotham Knights is starting to gain momentum as they send out Court of Owls packages to a handful of lucky individuals.
Set for a 2022 release, Gotham Knights will be an open-world action RPG featuring the best of the Bat Family. With the in-universe Batman dead, players will control either Robin, Batgirl, Nightwing or Red Hood in order to protect Gotham from the criminal underworld.
Whilst fans know who they'll be playing as, not much is known about who they will be fighting against. Released in August 2020, the world premier trailer ended with a mysterious masked figure emerge spring onto our screens.
Comic fans will recognise this man as a member of the ominous Court of Owls, an organised crime group and secret society made up of wealthy Gothamites.
Not as infamous as other Batman foes like the Joker or Penguin, The Court of Owls are yet to have made their presence known in any videogame. WB Games Montreal look to change this, so lets have a look at how they're going by doing so.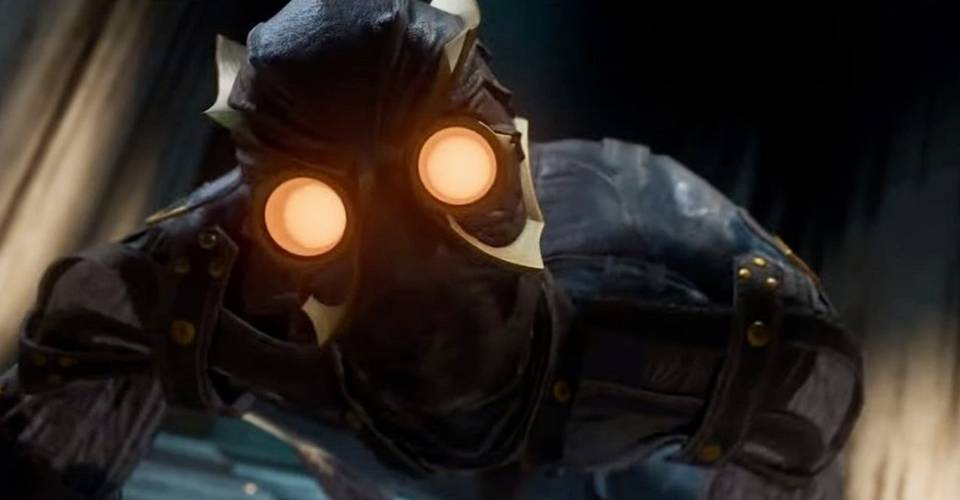 Who Are The Court Of Owls?
As mentioned above, The Court of Owls are an elitist group of Gothamites lurking in the criminal underbelly of Gotham City.
According to the comics, they have secretly existed in Gotham since colonial times by using murder and money to wield political influence throughout history.
To ensure their interests, they kidnap child performers from the circus and raise them to become highly trained assassins known as Talons.
It goes without saying they aren't the nicest group going and will prove to be a fierce adversary for the Bat Family. The nursery rhyme below sums up their interests pretty nicely:
Beware the Court of Owls, that watches all the time,
Ruling Gotham from a shadowed perch, behind granite and lime.
They watch you at your hearth, they watch you in your bed.
Speak not a whispered word about them, or they'll send the Talon for your head.
Creepy, huh.
The Marketing Begins
Gotham Knights' pre-announcement marketing consisted of cryptic  teases that hinted at a Court of Owls game in some respect.
Unsurprisingly, fans assumed this would be a Batman focused game where he takes them on himself. As we now know, this isn't the case.
With the game set to make an appearance for the upcoming DCFanDome, Warner Bros. have sent out 'invitations' to fans who are registered as WB partners.
Looks like the invitations from The #CourtofOwls are starting to arrive 👀 https://t.co/0T95cPegGv

— Gotham Knights (@GothamKnights) October 10, 2021
What's in the box, I hear you ask?
They include a copy of the Gotham Gazette (with Bruce Waynes death headline news), a regal invitation to a masquerade ball and an Owl mask to complete the recipients fictional initiation into the mysterious group.
Luckily for us, twitter user James Singfield decided to go the extra mile to even reveal who the masquerade ball is held for. It seems it is being held in memoriam for the deceased Bruce Wayne who ,despite his fate, looks set to still  play a major role in the games narrative.
Coming full circle, the invitation is hosted by the First Families of Gotham Foundation which further indicates the Courts involvement.
Are they the ones responsible for Batman's death?
When the #courtofowls calls, you better answer… 🦉

7 Days #DCFanDome #GothamKnights #WBPartner pic.twitter.com/RfRePJgMaC

— James Sigfield (@Jsig212James) October 10, 2021
With one week left until DC Fandome, fans will be anticipating much more information to be released. Until then, be sure to check out all the Batman products we have
here
to fulfil all your Dark Knight desires!