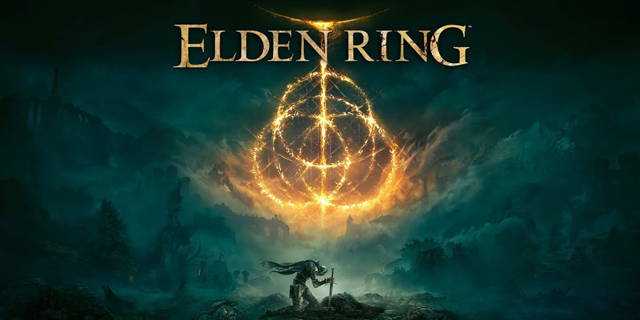 Anybody who is a fan of FromSoftware's games in the "Souls-borne" series will know that they can be punishingly difficult to those who are new or unfamiliar with them. This is done with the intention of creating a deeper sense of accomplishment when overcoming one of the games many gruelling trials. It goes without saying that this difficulty is expected to be ingrained into FromSoftware's upcoming title, Elden Ring.
In the recent Famitsu x Denegeki TGS 2021 stream, we were given some insight into the features that have been introduced to the game to make it more accessible to everyone. This doesn't necessarily mean the game will be easier, it more-so suggests the player will have more options to deal with their adversaries, as well as some new mechanics that will make navigation of the games newly featured open world easier. The stream was translated by DualShocker employees, and they outlined the changes FromSoftware's Yasuhiro Kitao revealed.
The Spirit Horse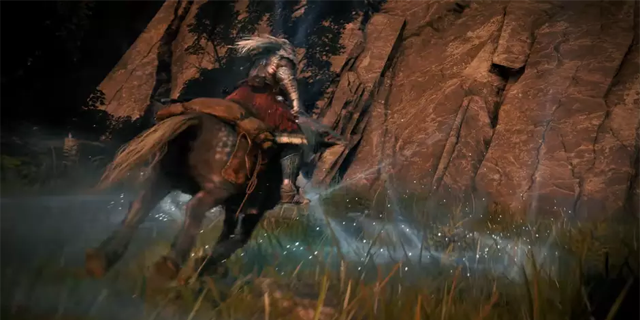 One of the main features introduced is the Spirit Horse. The Spirit Horse is used to traverse the open world in a variety of ways, greatly improving the players manoeuvrability. The Spirit Horse can jump, double jump, and even use a booster of some kind to jump even higher. The player can fight from horseback, as well as leap from the horse into combat whilst it vanishes into thin air.
We've Got Options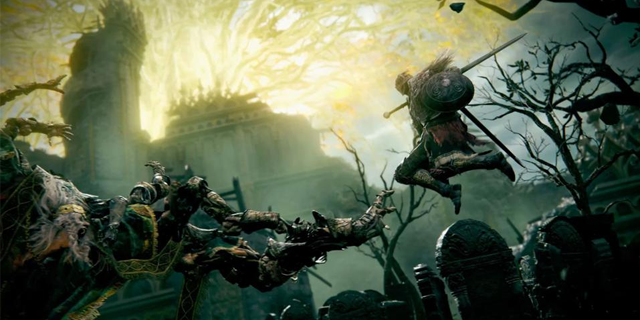 Speaking of combat, the player can also make use of stealth mechanics – like those found in Sekiro – to get the jump on their enemy rather than engaging in full on combat. This means the player has more choices to make in terms of how they approach combat compared to previous titles.
Elden Ring could be considered a sum of all FromSoftware's parts, as it features many mechanics and even animations from previous games, bundled together neatly with some fresh mechanics. The player themselves can jump now too in a way that looks less clunky than before. This means we can expect to see more verticality in the games level design.
Open World Exploration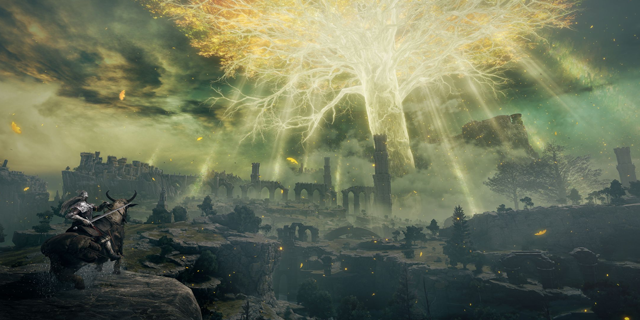 The horse will also give players guidance to their next objective. Does this mean that the games direction will not be as obscure as previous titles? Hopefully not, as one of the most engaging parts of Dark Souls and other titles in the series is the idea of discovery and finding your own path rather than being told where to go. However, an open world also gives the player more agency over how they tackle the games challenges and gives them more choice over the way they play.
If players find themselves struggling to defeat a dungeon, they have the option to return to a previous area to grind and level their character. This means they will be better suited to face the challenges that lie ahead.
So that's what was revealed by Kitao in the livestream which ended with him thanking FromSoftware's fans for their patience and being thankful by understanding the lack of news surrounding the games development. From the looks of things though development is going very well, and I am beyond hyped for this to release.
Elden Ring releases on January 21, 2022 for PC, PlayStation 4, PlayStation 5, Xbox One, and Xbox Series X/S. Pre-order your copy from the store now so you don't miss out!
Don't forget to subscribe to the Go2Games newsletter for updates on the latest gaming news and deals, and follow our socials below!
Twitter: @GO2GAMES
Instagram:go2gamesshop
Facebook: Go2Games.com
Youtube: Go2Games.com
Store: go2games.com
 !4 DAYS!