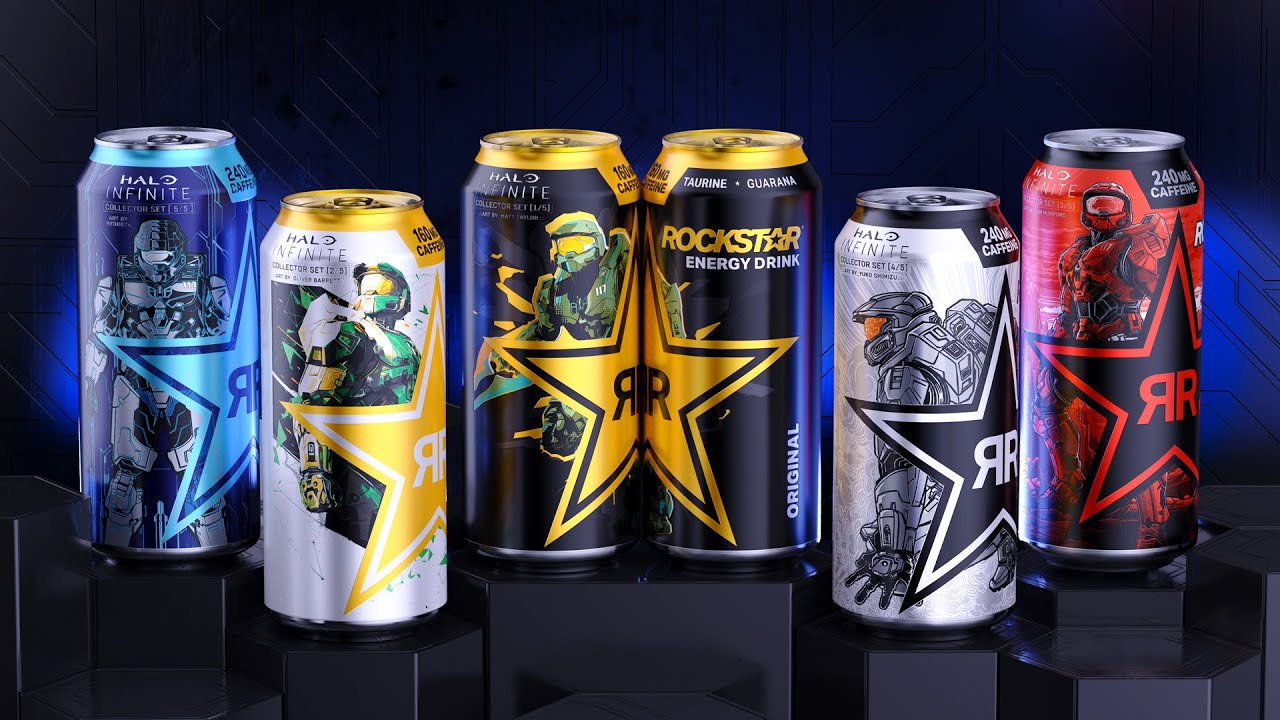 Xbox is gearing up for its big release later this year and has already started the marketing game off strong with these offers…
Now we are getting closer to the release date for the highly-anticipated Halo Infinite, Xbox is really stepping up its game in terms of marketing strategies.
It was announced back in September that Xbox would be collaborating with Rockstar Energy Drinks for the upcoming release of Halo Infinite and the collaboration is now available for fans to buy- yet there's so much more. Fans that can get a hold of one of these cans have the chance to enter prizes for in-game and real-life rewards.
Halo x Rockstar Energy
The Director of Xbox Global Partnerships unveiled the exclusive collector's edition cans of the energy drink yesterday via Xbox Wire. The cans feature fan-favourite Rockstar Energy Drink flavours: Original, Sugar-Free, Fruit Punch, Silver Ice, and, Blackberry Goji and are available now until December 8th, when Halo Infinite is released.
Sadly, these will only be available to the US and Canada, with the Blackberry Goji flavour being only available for a limited time in the US from December 1st. Yet the UK still had something to do with these special edition cans.
The cans were all designed by artists and fans living in the US and UK and each design can be viewed on the official website with a little backstory behind each individual artist. Matt Taylor, from Brighton, and Dan Mumford, from London, designed the Orignal and Fruit Punch cans respectively.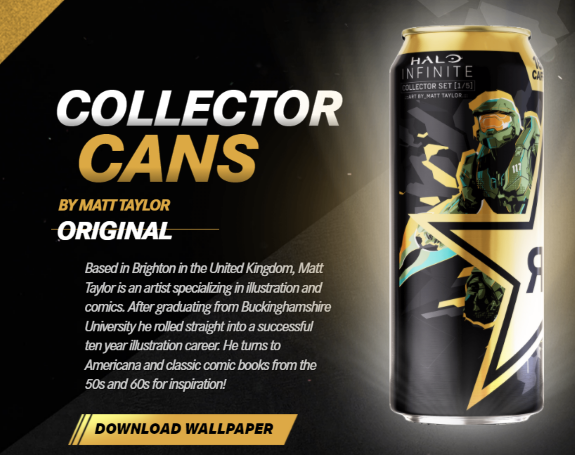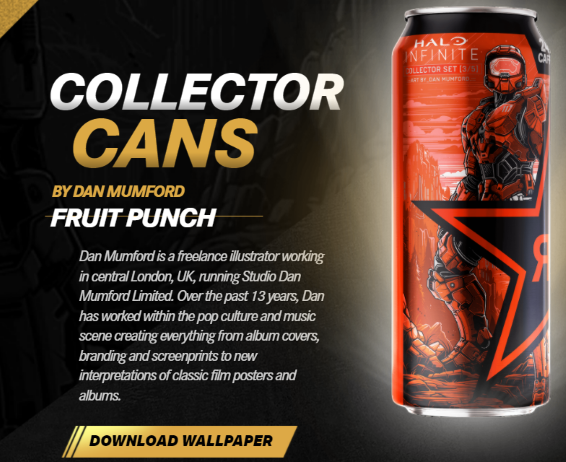 Not only do you get an exclusive can design, but fans will be able to redeem codes for Halo Infinite's multiplayer mode and unlock a variety of in-game rewards such as double XP, special in-game player emblems, challenge swaps, and speciality skins for power weapons and vehicles. Real-life rewards are also up for grabs and this includes fans being able to enter a sweepstake to be able to win a prize bundle that includes; an Xbox Series X console, a digital copy of Halo Infinite, a Razer Raptor 27" monitor, and Razer Kaira Pro Halo Infinite Headset.
There is also an even bigger prize. One lucky fan in the US will be able to win the Grand Prize for a custom-designed Jeep Gladiator SUV!
Halo Infinite is out on December 8 for Xbox One, Xbox Series X/S, and PC.
Grab these voucher codes for our website for some discounts! The offer ends on October 18!
Use HARVEST5 for 5% off Monster Harvest!
Use WRC10 for 10% off WRC10 on all platforms!
Sign up for our newsletter from the website.
Instagram: Go2GamesShop
Twitter: Go2Games
Youtube: Go2Games.com
Facebook: Go2Games.com