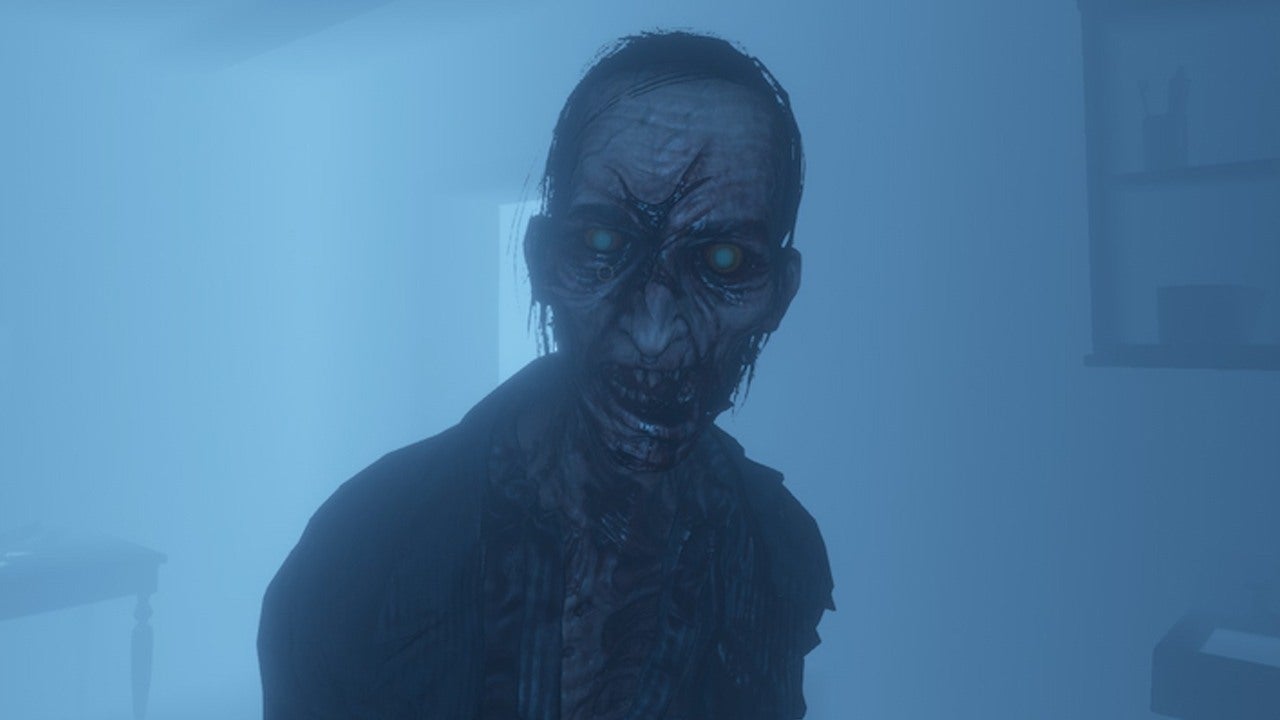 With Halloween just around the corner…
Phasmophobia continues to grow since its incredibly successful early access launch just over a year ago. For those unaware, the terrifying multiplayer experience revolves around you and your friends assuming the role of amateur ghost hunters, adventuring into haunted locations attempting to identify the unknown entity. Since its launch, the developer, Kinetic Games, has consistently introduced new features and ghosts into their game, maintaining the title's active status on Twitch. A neat touch was the ability to interact with the environment once murdered, spooking your friends in the land of the living. Previous newly introduced ghost types have included the Yokai and the Hantu, who hail from different regions worldwide. Kinetic Games maintains this work ethic as two new kinds of ghouls are set to enter the game.
The teaser image shows two new ghost types, although their names and the specifics are blurred out. This brings the total number of ghosts in the game to 18.
What could they be? Very spooky 👻 #Phasmophobia pic.twitter.com/rmo9mXehtL

— Phasmophobia (@KineticGame) October 4, 2021
These two new mysterious ghost friends appear to be part of the Halloween Update, which is currently listed as "In Progress" on the developer's public Trello board. In addition, there is an upcoming Nightmare Difficulty option for particularly hardy hunters, some features that are simply marked as REDACTED, and more.
More details about Phasmophobia's next update will be released closer to Halloween, but it looks like it'll be a great time to pick the flashlight back up and explore what the early access title has to offer.

For future updates, watch this space.
In other news, some great next-gen titles are releasing very soon! Including Far Cry 6 and Left 4 Dead's spiritual successor, Back 4 Blood. Both of which can be pre-ordered from our Go2Games website.
To keep updated with the shop activities and weekly competitions, follow Go2Games on social media:
Instagram: Go2Gamesshop
Twitter: Go2Games
YouTube: Go2games.com