The game's official Pitch Notes from their blog claim until the end of its FUTball season, which will be ending on July 16 all packs in the game's store will be replaced with new preview packs. Players will temporarily be able to see what is in their loot boxes before buying them.
Choosing a Preview Pack will act as the same pack-opening animation, instead will show the player the box contents, without taking a payment from the player. This will allow the player to choose whether to buy the pack.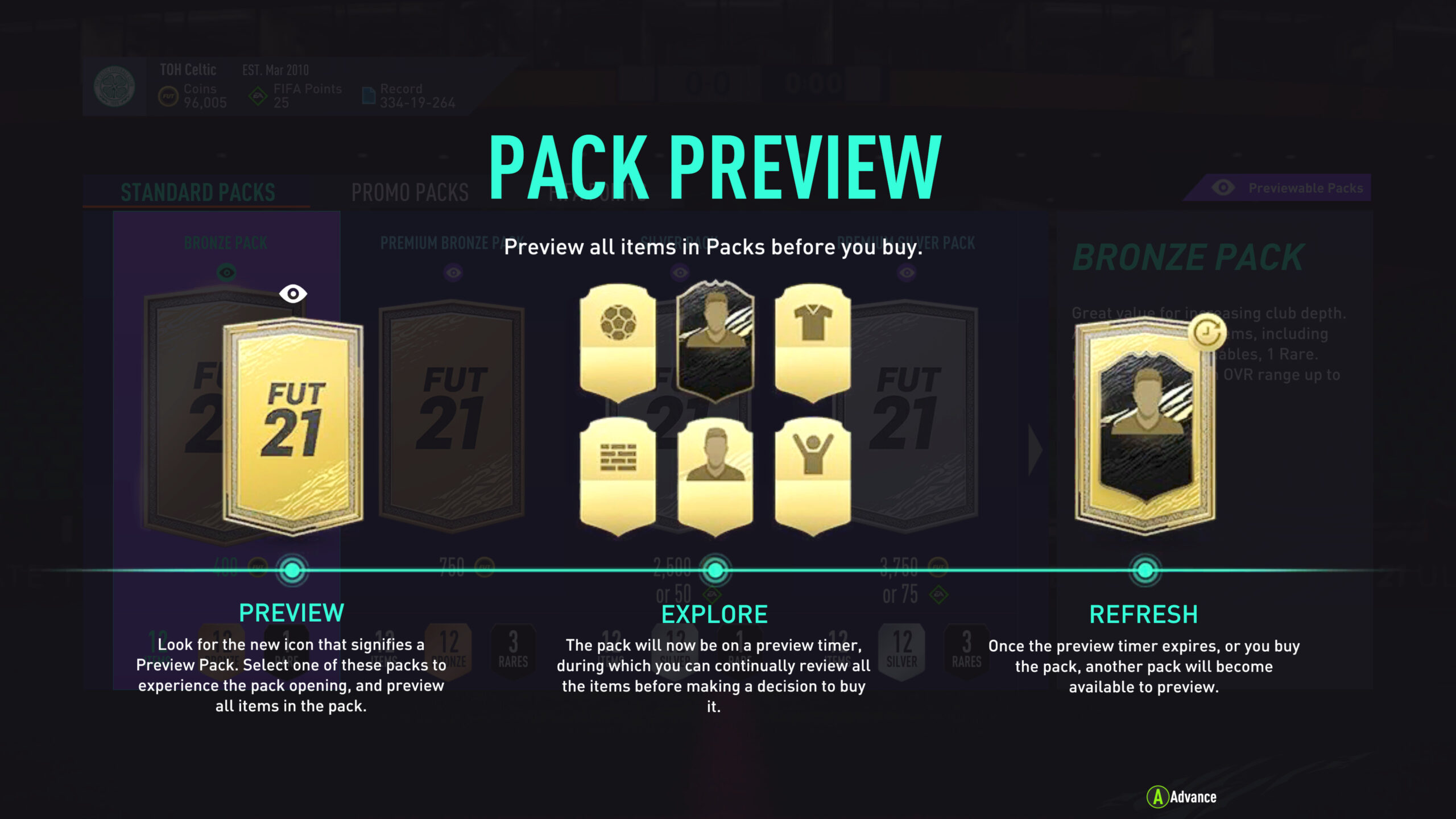 If the player decides not to buy the pack, a refresh timer will be applied, which players will be able to come back and buy if they change their mind. Once the refresh timer ends, the pack will be removed and a new pack will be presented to players to preview.
Kerry Hopkins, EA's VP of legal and government affairs, defended the company's use of loot boxes during a select committee in the UK's House of Commons in 2019.
She stated 'Well first, we don't call them loot boxes. So what we look at as surprise mechanics If you go to a – I don't know what your version of Target is – but a store that sells a lot of toys and you do a search for surprise toys, what you'll find is that this is something people enjoy, they enjoy surprises. And so it's something that's been part of toys for years, whether it's Kinder Eggs or Hatchimals or LOL Surprise.'
'We do think the way that we have implemented these kind of mechanics – and FIFA of course is our big one, our FIFA Ultimate Team and our packs – is actually quite ethical and quite fun, enjoyable to people.'