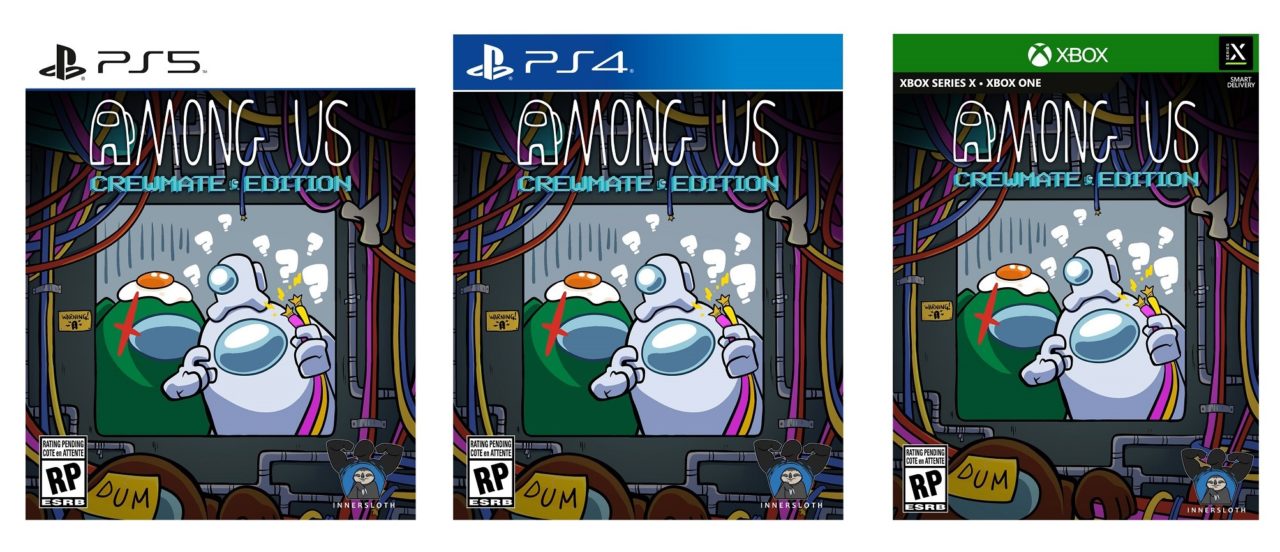 Among Us confirm via Twitter the set release date on PS4, PS5, Xbox One and Xbox Series X/S
Innersloth, the games developers announce Among Us will launch December 14th on the listed consoles. Among Us is finally coming to console with the social deduction game being highly demanded for on console by the console community. Months of speculations with fans unsure on how it will work on console, Innersloth finally confirm a date for launch.
Innersloth plan to keep Among Us as a cross-platform game allowing PlayStation and Xbox players to play with one another alongside Mobile and PC players. This comes as somewhat a surprise as not many games are cross-platform; with the ones that are normally only crossing with PlayStation, Xbox and PC, not Mobile.
Innersloth stated "On December 14th, 2021, Among Us will be launching digitally on Xbox One, Xbox Series X/S, Xbox Game Pass for Console, PlayStation 4, and PlayStation 5," via a blog post. Later adding "Cross play will be on both platforms".
📢 XBOX & PLAYSTATION – DEC 14, 2021 📢

Among Us is dropping on Xbox consoles, Xbox Game Pass, and PS4 & PS5!

gather your crew – we've got Impostors to eject

⭐️ more info: https://t.co/bnvHu65Pjp pic.twitter.com/ATDUtLJZPu

— Among Us (@AmongUsGame) October 21, 2021
Among Us is a social deduction game, heavily influenced by the well-known game, Mafia. Among Us being released June 2018 with it skyrocketing early pandemic and becoming 2020's most downloaded mobile game.
Among Us prospered off the back of Twitch and YouTube streamers playing along with their friends with the game being very enjoyable to spectate. Among Us even bringing a rise to many of the people's favourite streamers to date.
Among Us had reportedly attracted half a billion active monthly users in November 2020 according to SuperData.
With the simplicity and different dynamic being the main reasons for its attraction, Innersloth have been making additions to its gem of a game. Adding new maps, onto the fourth and adding adjustments to allow the game to be played in various ways. Innersloth have previously stated plans to bring a new map, hide and seek mode and to add visor cosmetics.
Innersloth announce plans on releasing different versions physical copies of Among Us at certain dates. Among Us: Crewmate Edition is set to in stores in Europe and UK on December 14th with the US release being later in January for around $30. Among US: Impostor Edition, $50, and Among Us: Ejected Edition, $90, are set for spring release.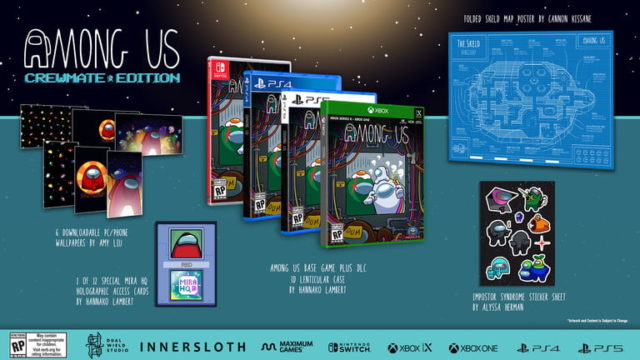 Among Us is available on iOS, Android devices and PC. Among Us: Crewmate Edition will be released December 14th on PS4, PS5, Xbox One and Xbox Series X/S.
Grab these voucher codes for our website for some discounts! Offer ends November 1st!
Use ARKEVOLVED10 for 10% off ARK: Survival Evolved (Code In A Box) (Switch)
Use ULTRAMOON10 for 10% off Pokemon Ultra Moon Fan Edition (Nintendo 3DS)
Use ULTRASUN10 for 10% off Pokemon Ultra Sun: Fan Edition (Nintendo 3DS)
Don't forget to follow us on all our social media and subscribe to our Youtube channel and newsletter.
Sign up for our newsletter from the website.
Instagram: Go2GamesShop
Twitter: Go2Games
Youtube: Go2Games.com
Facebook: Go2Games.com