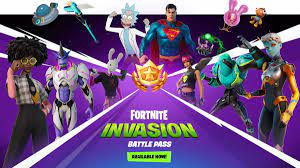 Fornite has always been know for their collaborations. Since its launch they have had a wide range of collaborations including Marvel characters such as Deadpool, DC characters such as Harley Quinn and the Joker, Lara Croft from the Tomb Raider series, Kratos from the God Of War series and many more. The current season  (Season 7 Chapter 2)  Fortnite has is a mixture of Rick from the popular television show Rick and Morty, Superman from DC and even a few aliens and has also included UFOs. It seems like for this current season called Invasion they went with the sci-fi theme.
Fornite surprised us all by releasing a new map for creative that happens to be based off of M.Night Shyamalan's latest horror film called Old. This new map comes with a challenge for players which includes gathering resources, crafting tools and uncovering clues all within a time limit of 30 minutes to survive. For players that want to dive into the new map first open up Fortnite, log in and then select the creative mode, select island code afterwards and then type in the following code: 0761-4089-5654.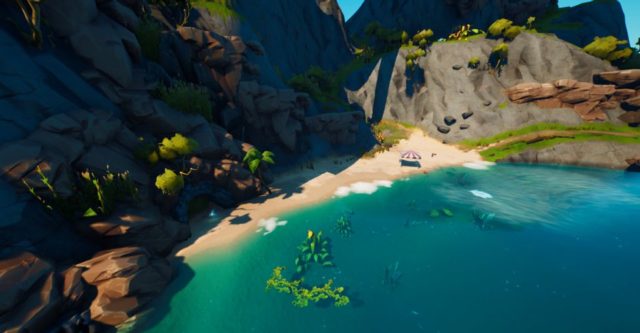 There are other ways that players can arrive on this island such as in the Welcome hub it can appear as a featured island along with many other islands. According to some Fornite players this island looks very similar to Fornite's Impossible Escape LTM (from Season 6) (which was a race against fighting the enemy AI whilst teaming up with other players to find missing helicopter pieces) however whether they are similar or not in gameplay mechanics is yet to be confirmed by Epic games.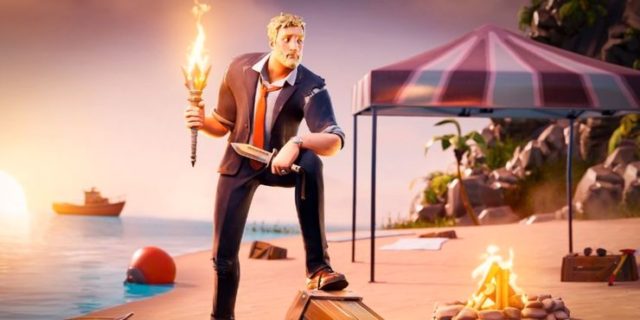 Surprisingly this map wasn't created by Epic games themselves instead it was made by Fornite's own creative group called TeamUnite. Seeing as the art style for Fornite is cartoony and  versus the movie that the island is based on which is a horror movie it makes their collaboration somewhat unlikely but they were able to put the two together in a way that brings another fun survival element to the game.
In Addition Fortnite has brought out their own in game version of a real life car which is called the Ferrari 296 GTB.
Fornite will be surprising us with its future upcoming collaborations which we will all look forward to.
Fortnite is available and free to play on the following platforms: PS4,PS5, Nintendo Switch, Xbox One, PC, Xbox Series S and Xbox Series X.
Don't miss out on our Summer Sale and Olympic Games Sales! Only here till the 2nd of August!
Use Code: ODYSSEY10  -For 10% off Super Mario Odyssey (Nintendo Switch)
Use Code: POINT10  -For 10% off Two Point Hospital (Xbox One+PS4)
Use Code: EVOLVED10 -For 10% off Ark Survival Evolved (PS4)
Use Code: DCGIRLS10 -For 10% off DC Super Hero Girls (Nintendo Switch)
Use Code: VULCANRGB10  -For 10% off Roccat Vulcan 120-Mechanical RGB Gaming Keyboard
Use Code: KHAN10 -For 10% off Roccat Khan Almo 7.1 High- Resolution RGB Gaming Headset- White
Find Go2Games at:
Instagram: Go2GamesShop
Twitter: Go2Games
Youtube: Go2Games.com
Facebook:Go2Games.com
Check out our Go2Games website and sign up to our newsletter to keep updated on our products, offers and news.