Introduction
If you're a Fortnite fan, you'll know that the game has been getting pretty popular lately.  With over 300 million players, it's clear that Epic Games is doing something right. But what?
Well, according to a reliable Fortnite data miner, some new weapon called the Firework Gun may be coming out in one of the future updates.
So, if you're wondering what weapon this could be, then this post will help you find out.
Fortnite's longevity and staying fresh
On the other hand the lifespan of video games often lasts just a couple of years or even a few months, Fortnite has managed to stay at the forefront of gaming for years now.
Fortnite's constant updates ensures the game is always exciting and fun.
Players get new weapons and game mechanics in regular waves of updates, and this helps to keep them feeling fresh. They also receive a steady stream of items to use when they're battling on-screen, so they can stay excited about the gameplay.
Fortnite's Season 3: Chapter 3 is here and with it, new mechanics that we just can't get enough of!
Fortnite continues to grow, and in its second week, it's already amassed an audience of tens of millions for its Season 3: Chapter 3.  So far it has proved to be a successful change, with players from all over the world engaged in each of the different changes.
During the seasons, players have discovered new gameplay mechanics in the "Vibin" season.
These mechanics are bringing increased depth and complexity to the game.  Some of the cool new features are riding wolves and boars as mounts, healing beneficial mushrooms, and Storm Sickness; a status that drains your HP while staying in the storm for too long.
Where did the rumour about the Firework Gun in Fortnite originate from?
The claim of the Firework Gun comes from Fortnite leaker and data miner HYPEX.  You could say the Fortnite leaker has leaked the trailer for the current season.
They posted a three-second video of projectiles bursting into a colourful fireworks display.
Originally spotted by an anonymous leaker named Shot-Marco, HYPEX reported that the explosive weapon was coming this season.
You can find it in chests, on the ground, in supply drops, and being sold by an NPC.
Here's our first look at the upcoming "Firework Gun" that is coming this season. It'll be found in Chests, Floor Loot, Supply Drops & Sold by an NPC. And I'm assuming it'll be like a grenade launcher. (thanks to @ShotMarco3 for pointing this out) pic.twitter.com/NbXhWfUrBp

— HYPEX (@HYPEX) June 19, 2022
There is a possibility that the Firework Gun is a variant of the Fortnite Grande Launcher
According to HYPEX, the first assumption is that the Firework Gun is most likely a form of the Grenade Launcher.  In recent years, Fortnite has had various seasonal variants of the grenade launcher.
The Easter Egg Launcher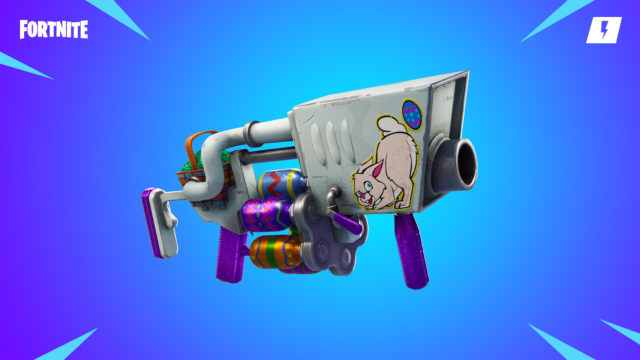 The Snowball Launcher
Each version varies slightly in effect, but the theory still holds true since Epic Games hasn't confirmed it.  But HYPEX has another theory on what it might be.
There is a possibility that the Firework Gun is a reworked version of the Fortnite Flare Gun
While the Firework Gun may be a reworked version of the Flare Gun. The Flare Gun is a weapon that can be used to mark players who are under a fired flare's path, and to ignite any structures.  With the 4th of July approaching in the US, signs are pointing towards a re-skinned Flare Gun. It is possible that the Firework Gun may have its own unique attributes.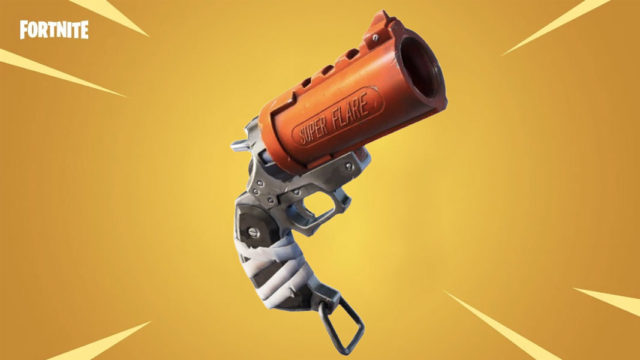 Conclusion
In conclusion, Fortnite is a game that has captured the attention of millions of players and will continue to do so in the future as they continue to add new content updates every week.
We might just be able to find the Firework Gun in game in the near future!
You are welcome to sign up for our newsletter
Instagram: Go2GamesShop
Twitter: Go2Games
YouTube: Go2Games.com
Facebook: Go2Games.com
Store: Go2Games.com