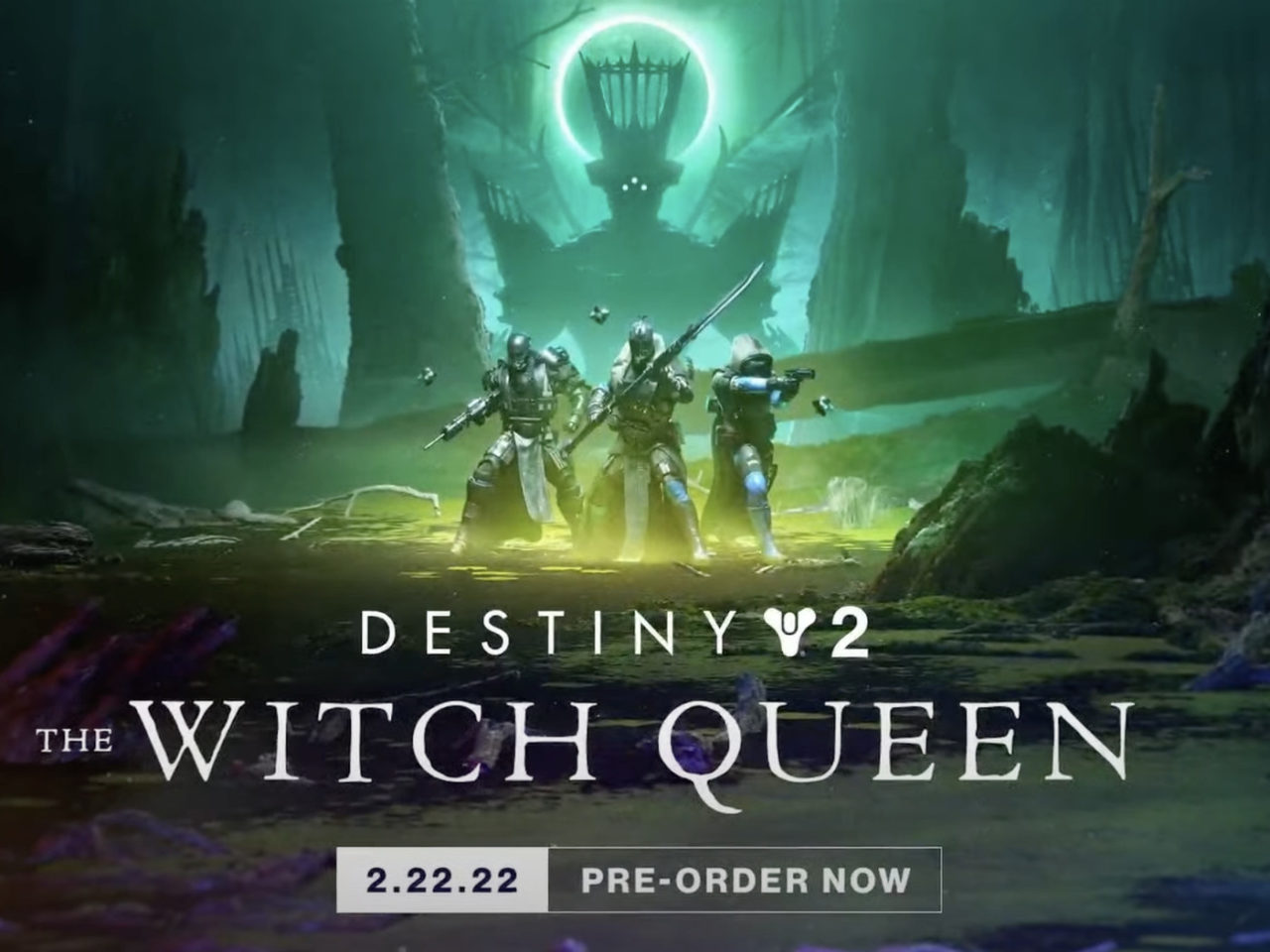 After four years of its initial release, Destiny 2 is finally getting a new expansion…
The popular Bungie free-to-play online multiplayer shooter, Destiny 2, is receiving its fourth expansion titled "The Witch Queen" and will be arriving across platforms on February 22, 2022.
This was announced during Destiny 2's showcase live event at Gamescom yesterday, along with what fans can expect to see.
The Witch Queen Expansion
The Witch Queen expansion will introduce Savathûn as the new enemy. Known as The Witch Queen and sister to Oryx, the character has been hinted at ever since the game's third expansion, The Taken King, which was initially released in September 2015.
Players will have to team up and face off with The Witch Queen, along with the Lucent Hive she is making on her Throne World, after stealing the Light and using its powers for her own creations. Players will be equipped with a whole host of upgraded gear and be allowed to customise and create their own tailored weapons too.
A new weapon archetype is also being added to The Witch Queen expansion. The Glaive, which players will be only able to access through crafting, will have extremely useful abilities such as sophisticated melee combos, shield deployment, and firing projectiles consisting of pure energy.
Master the Glaive, a new weapon archetype.

Perform powerful melee combos, fire projectiles, and deploy a powerful energy shield. pic.twitter.com/4T6GepoDHY

— Destiny 2 (@DestinyTheGame) August 24, 2021
The live event also showcased the Light and Darkness saga will come to a dramatic conclusion in Destiny 2: Lightfall and Destiny 2: The Final Shape, hinting the story will be continued after the new expansion, with these releases coming out in 2023 and 2024 respectively.
Destiny 2 x Halo 
Bungie, the developer of Destiny 2, has also confirmed the rumours that there will be a Destiny 2 event to celebrate the company's 30th anniversary, however, it has not been confirmed whether it is the Halo crossover that has been rumoured recently in an online leak.
The 30th-anniversary event will be free to all Destiny players later this year and will launch alongside a paid-for cosmetics pack with content based on past Bungie games Marathon and Myth. The bundle will include an exotic weapon, a new dungeon, an exotic ship and sparrow, two universal ornament sets, four emotes and a unique helmet ornament.
The company didn't mention Halo, however, some of the designs seem to be inspired by its first creation. This might mean another Halo announcement is to be expected, or the initial, leaked plans weren't able to happen.
Grab these voucher codes for our website for some discounts! Offers must end on September 3rd!
Use BACK2SCHOOL – For 5% off all Pixie Crew stock!
Use MOON10 – For 10% off Harvest Moon: One World (Switch)
Use CODMW5 – For 5% off COD Modern Warfare (Xbox One)
Use TOON5 – For 5% off Splatoon 2 (Switch)