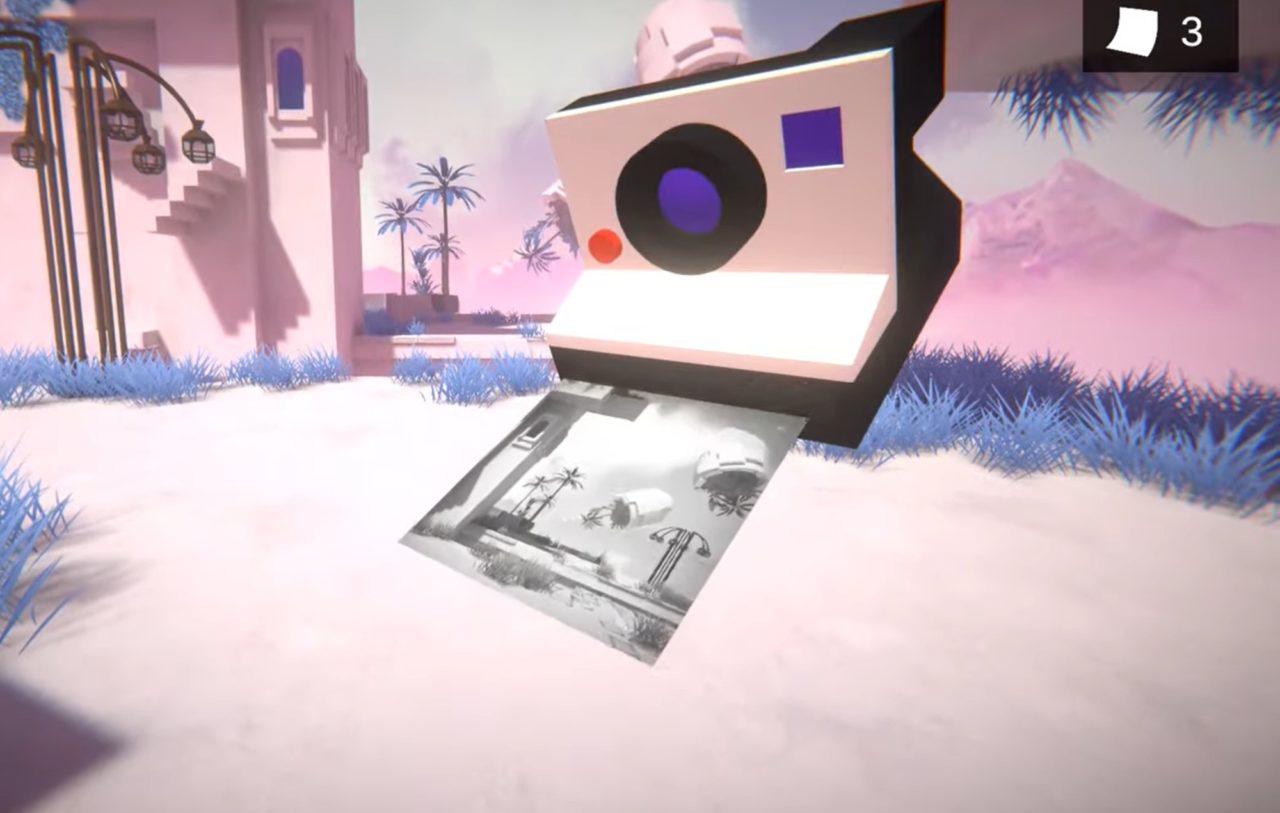 The EuroPlay Video Games Contest took place at Gamescom yesterday and the winner was our very own!
The UK has finally won Eurovision!
No, not the singing competition where we received nil points earlier this year, but EuroPlay, the Eurovision equivalent for unreleased video games.
In EuroPlay, 15 studios from 15 countries battle it out with their unreleased projects to be crowned the champion of EuroPlay, and the UK came out on top with Robot Turtle's photography-based puzzle game Viewfinder.
Viewfinder
The game is still currently in development at indie studio Robot Turtle, yet the puzzle game had already won Ukie's Game of the Show earlier this week, an award to demonstrate the creativity and skill behind UK game developers, making it qualify to be put forward for EuroPlay.
The way games complete in EuroPlay is via a public vote and after 10,000 votes were cast, Viewfinder took home the title of EuroPlay champion!
The game itself consists of players using a Polaroid-style camera to take photos of their surroundings that can then make the photo's contents come to life. Players must solve open-ended puzzles that encourage thinking outside of the box as you gradually master your abilities.
The game is set within a colourful retrofuturistic utopia inspired by brutalism and impressionism. Uncover this world's mysteries as you're drawn into a story exploring themes of transhumanism and utopianism. Along your adventure discover bizarre illusions, interactive gadgets and hidden secrets.
We won! 🥳 https://t.co/jQ6tpEOXst

— Viewfinder (@Viewfinder_Game) August 26, 2021
A release date has yet to be announced for the photography puzzle game but we are very excited and happy for the game winning!
Grab these voucher codes for our website for some discounts! Offers must end on September 3rd!
Use BACK2SCHOOL – For 5% off all Pixie Crew stock!
Use MOON10 – For 10% off Harvest Moon: One World (Switch)
Use CODMW5 – For 5% off COD Modern Warfare (Xbox One)
Use TOON5 – For 5% off Splatoon 2 (Switch)