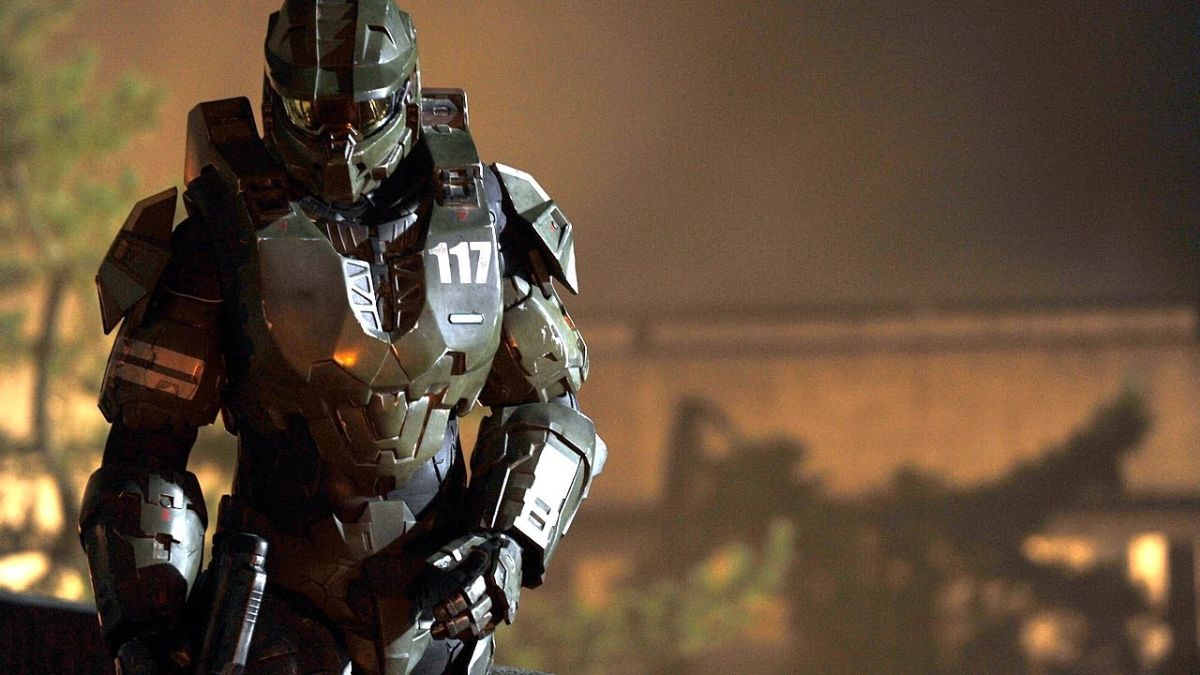 The recommended requirements are fairly hefty…
The system requirements for the upcoming latest entry in the Halo franchise, Halo Infinite, are in, and I must say they are high for a game whose graphics people critiqued not too long ago. They are also significantly high for a game containing a free-to-play multiplayer, which would likely aim to accommodate a wide spectrum of PC specs.
An AMD RX 570 or an Nvidia GTX 1050 Ti graphics card is required as a minimum, although a Radeon RX 5700 XT or an Nvidia RTX 2070 are recommended. Again, surprising, considering the game will also run on the base Xbox One. On the plus side, it only requires 50GB of space, which seems small by recent standards.
Anyway, let's get to the specifics:
Halo Infinite minimum system requirements 
Requires a 64-bit processor and operating system
OS: Windows 10 RS3 x64
Processor: AMD FX-8370 or Intel i5-4440
Memory: 8 GB RAM
Graphics: AMD RX 570 or Nvidia GTX 1050 Ti
DirectX: Version 12
Storage: 50 GB available space
Halo Infinite recommended system requirements 
Requires a 64-bit processor and operating system
OS: Windows 10 19H2 x64
Processor: AMD Ryzen 7 3700X or Intel i7-9700k
Memory: 16 GB RAM
Graphics: Radeon RX 5700 XT or Nvidia RTX 2070
DirectX: Version 12
Storage: 50 GB available space
In other news, it looks like a year's delay for Halo Infinite wasn't enough as they are potentially scrambling to get the campaign finished. The release date of December 8th is 13 months after it was originally meant to ship in November 2020. This would appear to give 343 Industries enough time to polish Infinite's campaign. But after Halo Infinite's lacklustre showing at Gamescom on Wednesday, it may be a race to the finish. Microsoft has never released a new Halo game in December. The mainline Halo games have mostly been released in September or November (other than Halo 5, which was October), priming them for the holiday shopping season. Microsoft misses the Black Friday sales with a December release and pushes the title so late in the year that it is overlooked in the Game of the Year deliberations. A December release is the emergency month in which you aren't going to allow your game's release to roll onto another calendar year no matter what.
It is worth noting that with Halo's multiplayer being free-to-play, pre-orders of the game are solely for the campaign, putting more pressure than usual on the single-player experience. Hopefully, 343 Industries can pull it out of the bag, and my worries aren't warranted.
Go2Games has been nominated for two separate awards (by the Croydon Awards) for our efforts in our community. The first award is for community collaboration in response to Covid-19, and the second, for Covid-19 business commitment to education, training, and skills. Any votes from our fellow Go2Gamers would mean the world to us. You can click on the above links for more information on the individual awards and to vote.
We also have various sales going on at the moment. Use the following discount codes on the items within their partnered URLs:
Use BACK2SCHOOL – For 5% off all Pixie Crew stock!
https://www.go2games.com/back-2-school-g2g
Use MOON10 – For 10% off Harvest Moon: One World (Switch)
https://www.go2games.com/g2g-harvest-moon-one-world-nintendo-switch-plus-key-ring
**Ends Sept 3rd 2021**
Use CODMW5 – For 5% off COD Modern Warfare (Xbox One)
https://www.go2games.com/call-of-duty-modern-warfare-xbox-one
**Ends Sept 3rd 2021**
Use TOON5 – For 5% off Splatoon 2 (Switch)
https://www.go2games.com/cl-splatoon-2-nintendo-switch
**Ends Sept 3rd 2021**
To keep updated with the shop activities and weekly competitions, follow Go2Games on social media:
Instagram: Go2Gamesshop
Twitter: Go2Games
YouTube: Go2games.com
Facebook: Go2Games.com