As I start writing this, Summer Solstice is upon us and I am surrounded by my comrades here at Go2Games, many of whom have been brought together by the one cataclysmic event that, whether we like it or not, unites each and every one of us – the global Covid-19 pandemic. We are all human and we are all beset by worries on a good day. Throw into the mix a global pandemic and those worries are magnified tenfold, with an added sense of existential dread. Will things ever be the same again? Probably not. Will my job still be there when all this is over? Who knows? Why do I feel weird about venturing out to see people who I've known for years? What am I even doing with my life right now? For many people – myself included – these are the questions that have beset every waking hour since the before times became, well, the before times.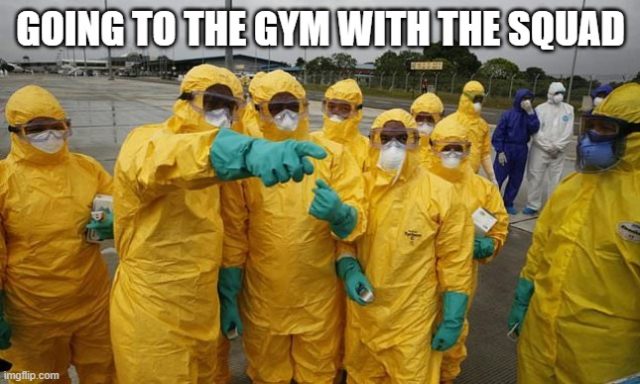 Dealing with things over the last year has taken many forms – from Tiger King to Tik Tok, working from home to home workouts, banana bread to Dalgona, people have re-found themselves through new experiences that have helped while away the days, the weeks, the months and indeed the last year. However, there has been one thing above all else that has dominated time spent during lockdown that is not simply a lockdown fad, but rather a lifestyle choice – video gaming.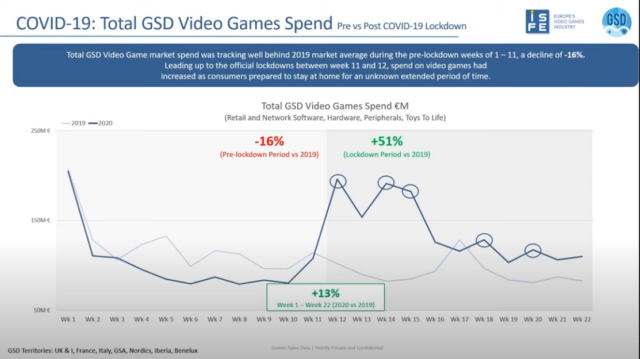 2020 saw an exponential rise in sales for video games, with an estimated £7bn spent on gaming last year. This was played out by the fact that almost two-thirds of adults here in the UK turned to gaming to help them get through lockdown and amongst the younger demographic of 16-24 year olds, 92% played video games during the pandemic. The key takeaway from all of this was that half of all gamers stated that playing video games helped them get through lockdown. As Coronavirus drew the curtain down on life as we knew it, it also made mincemeat of the one thread that holds most people's lives together – structure.
Yet in a strange way, video games have given many people that structure to their lives, in a way that say, recorded music or films and TV shows are unable to. Turning your Ultimate Team on FIFA 21 into a world-beating outfit capable of taking any gamer in the world, figuring out how to eliminate Urias Strajer in Resident Evil Village on that brand-new PS5 you managed to somehow get yourself or reconnecting with your youth by picking up where you left off all those years ago on a Nintendo Switch with Mario Kart 8 have given spiritual sustenance, mental salvation and emotional fortitude to many worrying about whether they'll ever be able to work again, or if their mum and dad might get Covid – or worse.
my local, smyth's, is coming along nicely. there's even some lad standing on a table next to the jukebox pic.twitter.com/Y5SECG08bo

— cian maher (@cianmaher0) March 19, 2020
I remember a time when video games were denounced as the next coming of Satan, the inspiration for school shootings – a claim that even Donald Trump made in casting blame in the wake of the Parkland shootings (nothing to do with social atomisation, gun culture and racism obvs) – and that "If you were Mario and you jumped on turtles, you were more likely to kill turtles in real life". Yet the reality is altogether different. Video games have been the ointment to soothe and calm the worries and stresses that lockdown life has brought upon us, a way to connect with our friends in times of isolation and in some cases, a way to raise our glasses together to that most hallowed of British institutions – the local pub, recreated via Minecraft! As they say, if you can't bring Mohammed to the mountain, you gotta bring that mountain to Mohammed! And this is just the thing – while building your local pub on Minecraft might seem like just a bit of a laugh, there are organisational skills, attention to detail, selectiveness and creativity all rolled into one task here, all of which are skills and abilities one might use in the workplace, in the classroom – in real life.
Of course, apart from our immune systems, the biggest assault launched by the pandemic was on our mental health. My personal happy place is creating/playing music, something which has been with me ever since my days as a toddler. Like video gaming, it is a place where one can operate solo, or collaborate with others. It is often said that politicians and politics are always well behind technology and the speed at which it advances (this may well be by design, as this writer anticipates the soon-to-be incontrovertible need for an egalitarian-like-Star Trek future of fully automated luxury communism in a world tended to by machines of loving grace). The social advances made by video gaming during the pandemic vis a vis the positive effect of gaming on mental health may well have helped to write a different narrative around the place of video games in modern society. No longer should video games be blamed for the ills of society when the research and evidence is there right in front of us that gaming has had a positive effect on the well-being of people during the COVID-19 pandemic. Here at Go2Games, we have done our best to ensure that people do not miss out on this, partnering with Crystal Palace Football Club to get games and consoles out to those disadvantaged families and places in need.
In the coming decades, we shall soon become a world that knows nothing other than the digital age, a world where gaming was either for some of us, always present and for others like me, something that began when we did. Where once video games were a lightening rod for everything seemingly wrong with the world, they are now increasingly becoming recognised as a force for good in this world (watch this space however for a stinging critique of sexism, racism and homophobia in the gaming universe – Incels, I am coming for you). Gaming has been proven to help stave off the early onset of dementia amongst the elderly (who knew Super Mario had it in him, eh mum?) and is now being credited with playing a major role in the combat against Coronavirus and its resultant social symptoms. It is now down to us to ensure that gaming grows from this point in history, that it remains a unifying force socially and culturally and that we learn from the part it has played in the fightback against COVID-19, the biggest of all bosses.
No turtles were harmed in the writing of this article.