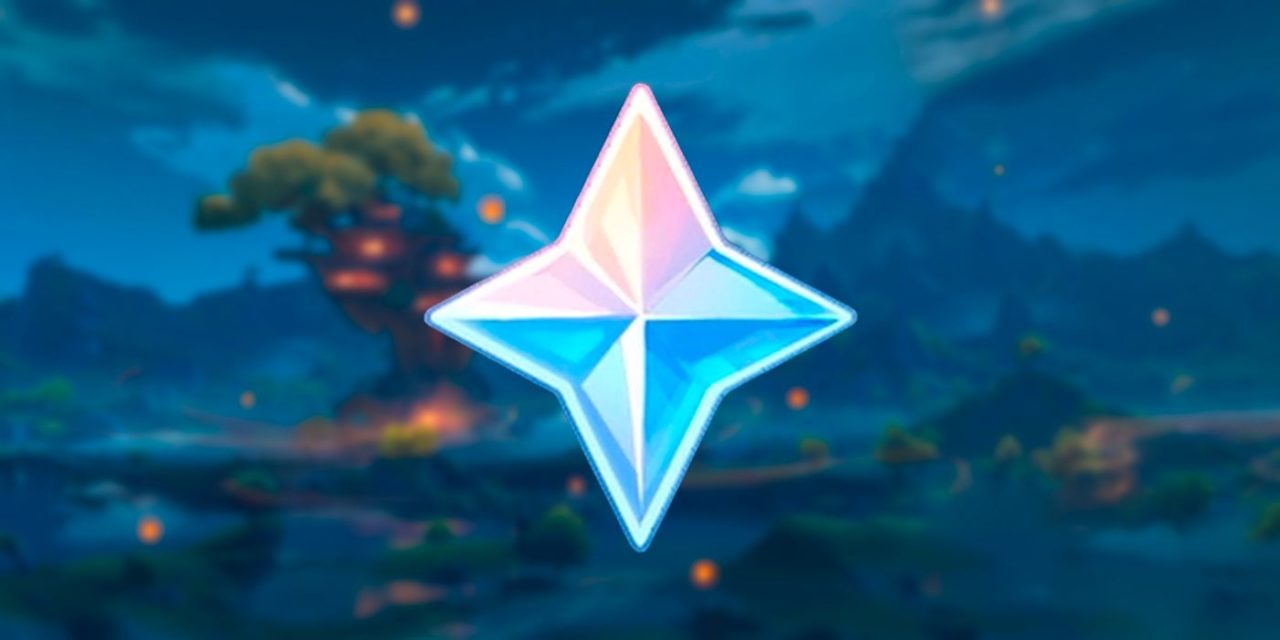 The new HoYoLAB tool lets you track your free Primogem earnings.
MiHoYo has released a new tool called Traveller's Diary for their app HoYoLAB that allows you to track your free-to-play currency. There is a range of exciting tools players can use on HoYoLAB: including stats on the spiral abyss and your character usage. It also functions as a social media platform type site, but I personally just use it for these Genshin Impact stats.
The "Traveler's Diary" tool is finally available on the HoYoLAB App!

You can not only check the amount of Primogems and Mora that you have obtained in the last three months and how you obtained them.

Click Here to Check Out This Tool >>>https://t.co/EyGwXOGdyr#GenshinImpact pic.twitter.com/mjNO8VFgv5

— Genshin Impact (@GenshinImpact) October 15, 2021
Anyhow, shall we see how I stacked up? I'm a AR 56 (AKA Endgame) player who started Genshin shortly after launch (a couple weeks or so). However, I have been experiencing a bit of the ol' Genshin burnout this past month, so I'm not expecting my results to be all too impressive.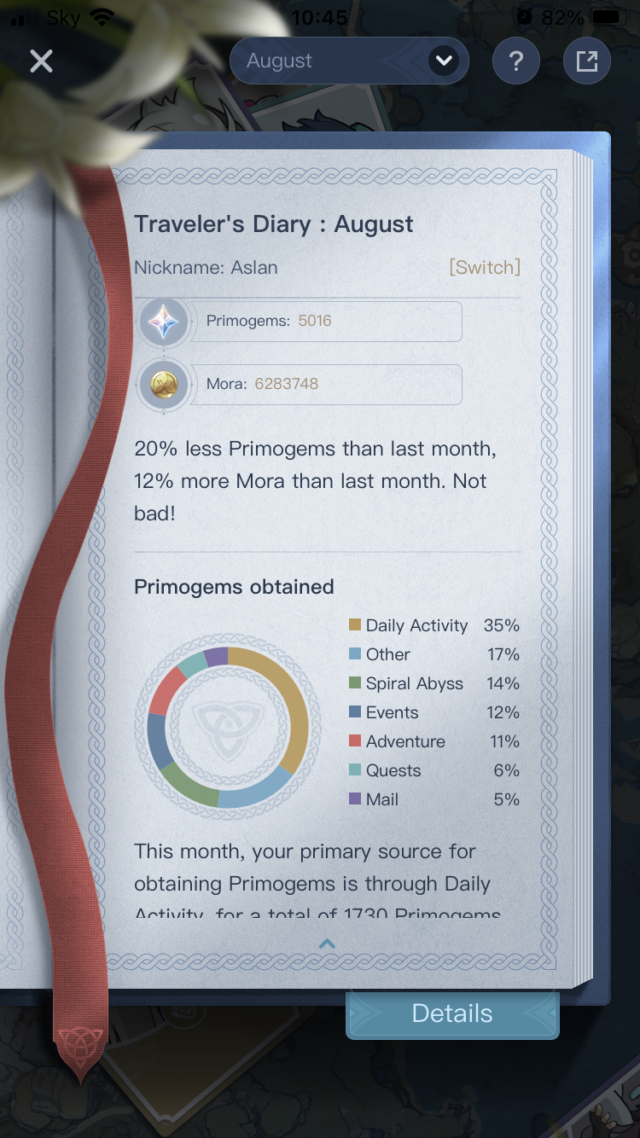 Daily activity means I got most of my primos from commissions. Alright! As you can see, I also bothered to do the Spiral Abyss in August. Good for me!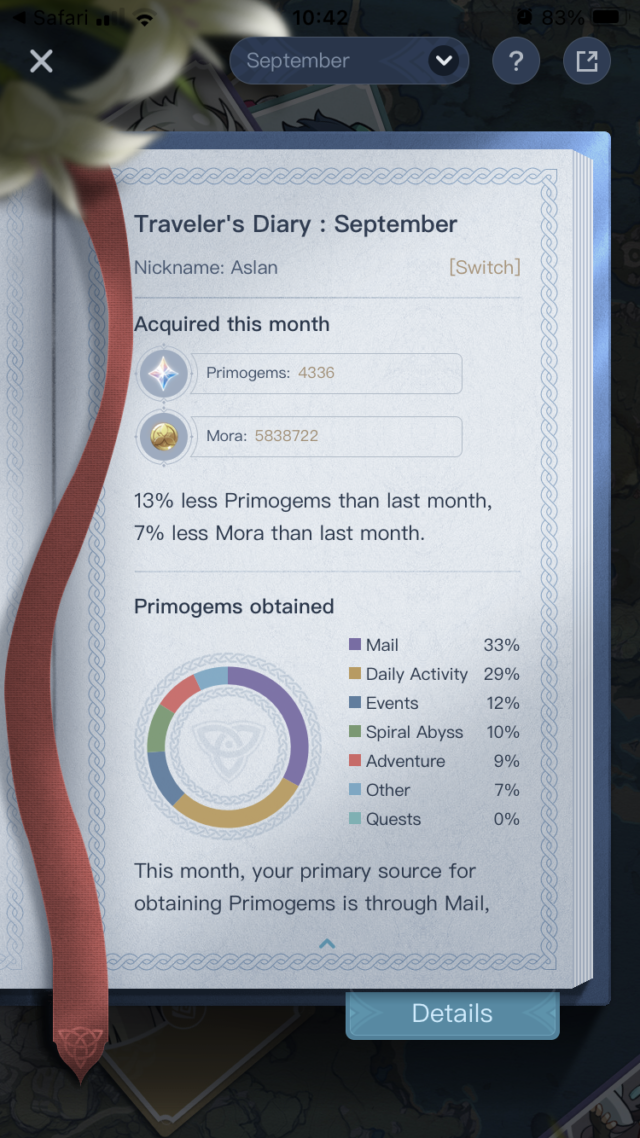 I made a fair bit less in September, even with the anniversary awards. Still: at least I did some spiral abyss stuff and kept up with commissions – yeah?
Lastly, here's this month. Well! We're only halfway through. I've been slacking on commissions lately, with the Genshin burnout I mentioned.
All in all, though, that's a decent haul! Around 13,200 primos – 82 pulls, enough for a five-star character. Keep in mind, though, some of this is from anniversary awards.
You may be wondering, 'So, Aslan, who are you going to spend those hard-earned primogems on?'.
Well. The plan was to save for Thoma. I already had Childe, so it should be no issue skipping him – right? But nope. I went ahead and spent my sweet, sweet primos on none other than Childe.
Listen – his first constellation is tempting! A 20% cooldown reduction!!! A whole 3 seconds-ish more field time!
But did I actually GET the constellation I wanted? Nope. I lost the 50/50 to Keqing. And now I'm caught in limbo because I want Thoma but don't want to spend my guarantee on Hu Tao. Nothing wrong with Hu Tao, but if you've seen my absolute monster of a DPS Bennett, you'll know why she would end up getting benched.
Agh!!! Being a F2P, Low, or even Mid Spender is tough, right? Now I'm uncertain whether to skip Thoma altogether and save my guarantee for Itto or fork out for Childe's constellation and later fork out even MORE for Itto. It's a troublesome situation. If only Thoma had been on Childe's banner like we had expected…
On the bright side of things, I managed to C6 my Chongyun, just as I had said I wanted to. I'm looking forward to seeing his burst hit even harder!
The only problem is that resisting the urge to pull for Childe right now is so hard that I've been staying away from the game altogether.
Sometimes the gacha system really ruins your enjoyment of Genshin Impact, doesn't it?
Best of luck to those still pulling for Childe! Hopefully, your traveler's diary is showing a bountiful supply of primogems for you to throw at him.
Sign up for our newsletter from the website.
Instagram: Go2GamesShop
Twitter: Go2Games
Youtube: Go2Games.com
Facebook: Go2Games.com
Store: Go2Games.com