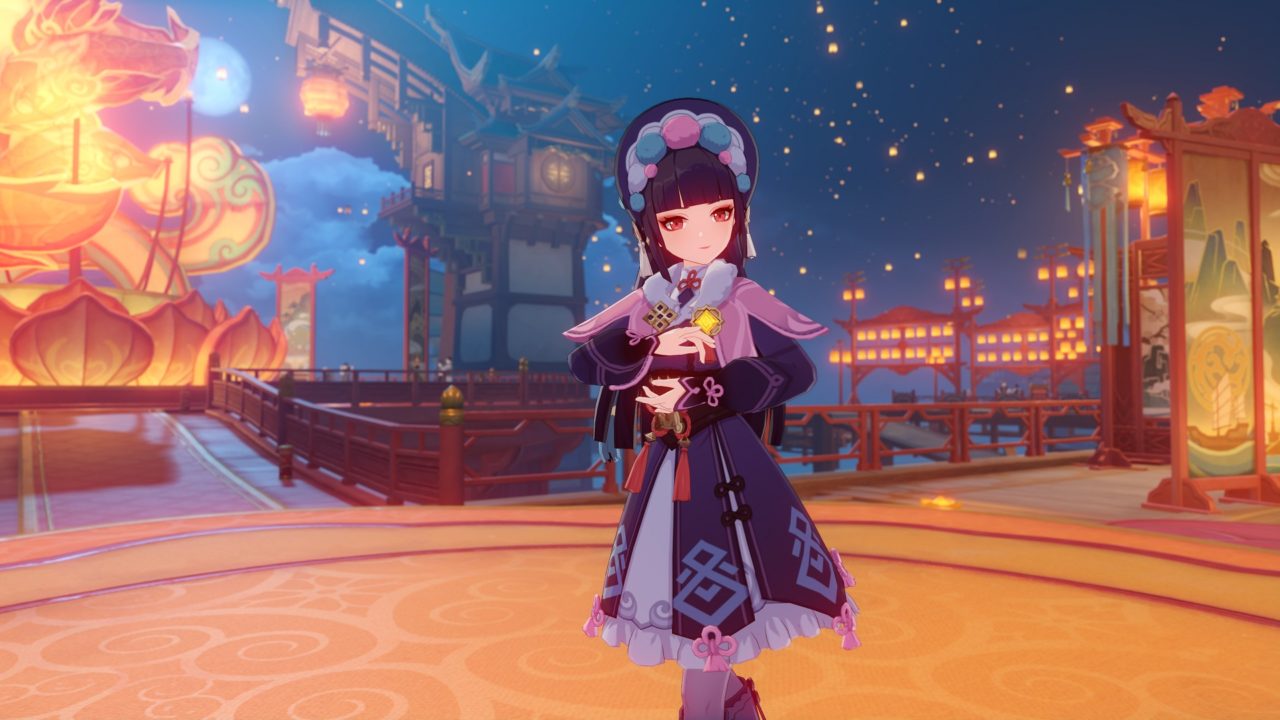 Genshin Impact 2.4 brought two new playable characters: Shenhe and Yun Jin. MiHoYo has since shared a video sharing the process of Yun Jin's creation.
"We chose the keyword Chinese Opera," says a member of Genshin Impact's Creative Concept and Writing team. This is the precise foundation of Yun Jin's character, who introduced an interesting aspect of Chinese culture to Genshin's global audience.
The video shares how Yun Jin's character helped refine Liyue's cultural image, making it feel more 'real' as a society. Yun Jin has connections with Zhongli and Xingqiu, both characters knowledgeable of the arts. But also, she is friendly with Xinyan. Xinyan is also an artist, but her music is rock and roll style – very different from Yun Jin. The characters share a mutual appreciation for each other's craft and represent a sort of harmony between traditional and modern culture in Liyue. Yun Jin is apparently an open-minded character interested in discovering new things and learning about other cultures.
One Character Concept Artist shares that they intended to have an opera-themed character since the conception of Liyue, and I believe this is very evident in the cohesion of her design and lore. Yun Jin is definitely one of Genshin Impact's most well-thought-out and well-executed characters.
It's wonderful to see players showing interest in Chinese culture thanks to the immense effort put into this character by MiHoYo.
One of the most brilliant aspects of this character is, of course, her vocals. While her speaking lines are translated and dubbed, her singing is left in its original Chinese, so all fans can appreciate it in its proper form. These vocals are done by the fantastic Beijing opera singer, Yang Yang.
"This collaboration was a very novel experience for me," says Yang Yang. "To combine gaming with traditional opera… Before this, I felt it was a very difficult thing to imagine." Yang Yang shares that she is happy to have been able to partake in this project, and to have been able to share Chinese culture with the players in this form. She also says she hopes you enjoy her performance!
After a whole 100 pulls, I finally got my own copy of Yunjin. Her vocals are truly fantastic, and overall she is such an appealing character. If you didn't manage to pull Yunjin through the gacha system, you will be able to pick a free four-star during the lantern rite festival – so don't fret!
Genshin Impact is available to download and play for free on PC, mobile, and PS4, as well as the PS5. If you haven't been able to get your hands on the new PlayStation console, register your interest at our shop.
Sign up for our newsletter from the website.
Instagram: Go2GamesShop
Twitter: Go2Games
Youtube: Go2Games.com
Facebook: Go2Games.com
Store: Go2Games.com