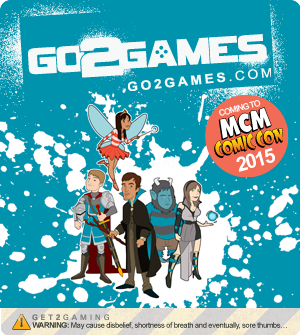 Go2Games' all new officially licensed merchandise!
Boy do we have some exciting new treats in store for you lucky lot.. Take a look at a few of our officially licensed merchandise!
We at G2G have been busying ourselves at our space station, picking and choosing lots of exciting new merch for you all to gawk at and purchase from our lovely site! We are also selling these treats at the MCM Comic Cons in Britain this year so, if you're wandering about at any of the events, be sure to come into our grand tent and take a look at what we have to offer! Here are three items, that one has chosen, which should grab your attention…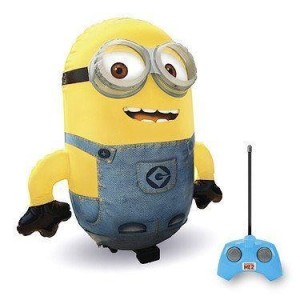 First up is this inflatable chap.. One of the dear minions, Minion Dave, from the hit film Despicable Me! Retailing at £49.99, he's two feet tall and comes equipped with an easy-to-use controller handset. Whenever he bumps into anything, he'll come out with one of his amusing little quirks which is sure to brighten anyone's day. He's been one of our most popular guys at Comic Con so far and has a tendency to photo-bomb too! Also, because this guy is inflatable, just try knocking him down and doing him some damage…because you won't succeed!
Please do not though that your radio-controlled Minion operates at 27Mhz. He also requires 1 x 9V battery for the handset and 4 x AA batteries for the drive unit [Batteries are NOT included]. Available to purchase on our site HERE.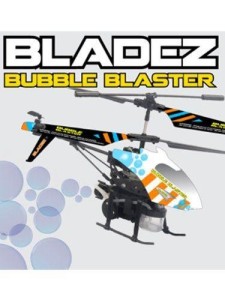 Now this mechanical wonder is definitely a crowd pleaser! It's the Bladez Toyz Gyro helicopter with electronic bubble blaster! Using the control provided, you can steer this copter with complete ease with trim control for precision flight performance and counter rotating blades for ultimate stability during flight. 2 x main blades and 1 x tail blade come as spares, along with bubble mixture for that ultimate bubbly effect! Other features include:
Advanced 3 channel flight.

Body length approx: 230mm. Width approx: 50mm. Height approx: 120mm.

LED lights.
Robust metal body design for ultimate strength.
Recharge from handset or using USB charger.

Demo function for pre-programmed aerial display.

Up to 8 meter flying range.

Suitable for indoor flying only.

Suitable for ages 14+
This joy is available to purchase from us for £25.95 HERE.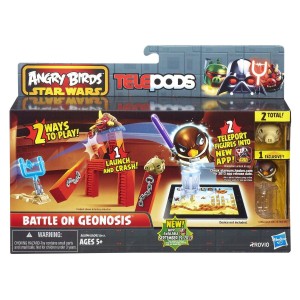 Last, but certainly by no means least, we have the Angry Birds Star Wars Telepods: Strike Back Kit. Combining these two is like combining peanut butter and jelly. Just wonderful all round, and fans will LOVE this Bounty Hunters toy!  Defeat the droid army with the Star Wars Angry Birds Telepods Battle on Geonosis Set. Stack the blocks and put the Battle Droid and Reek pig figures on top. Then use the lightsaber launcher to fire Mace Windu at the evil swines and topple them off. Loads of fun to be had here and priced at £11.99. You can have a nose at the product HERE.
So here we have three dreadfully exciting new products for you all to enjoy, and do keep those eyes peeled on our MERCHANDISE PAGE, for more wondrous items that are to follow!