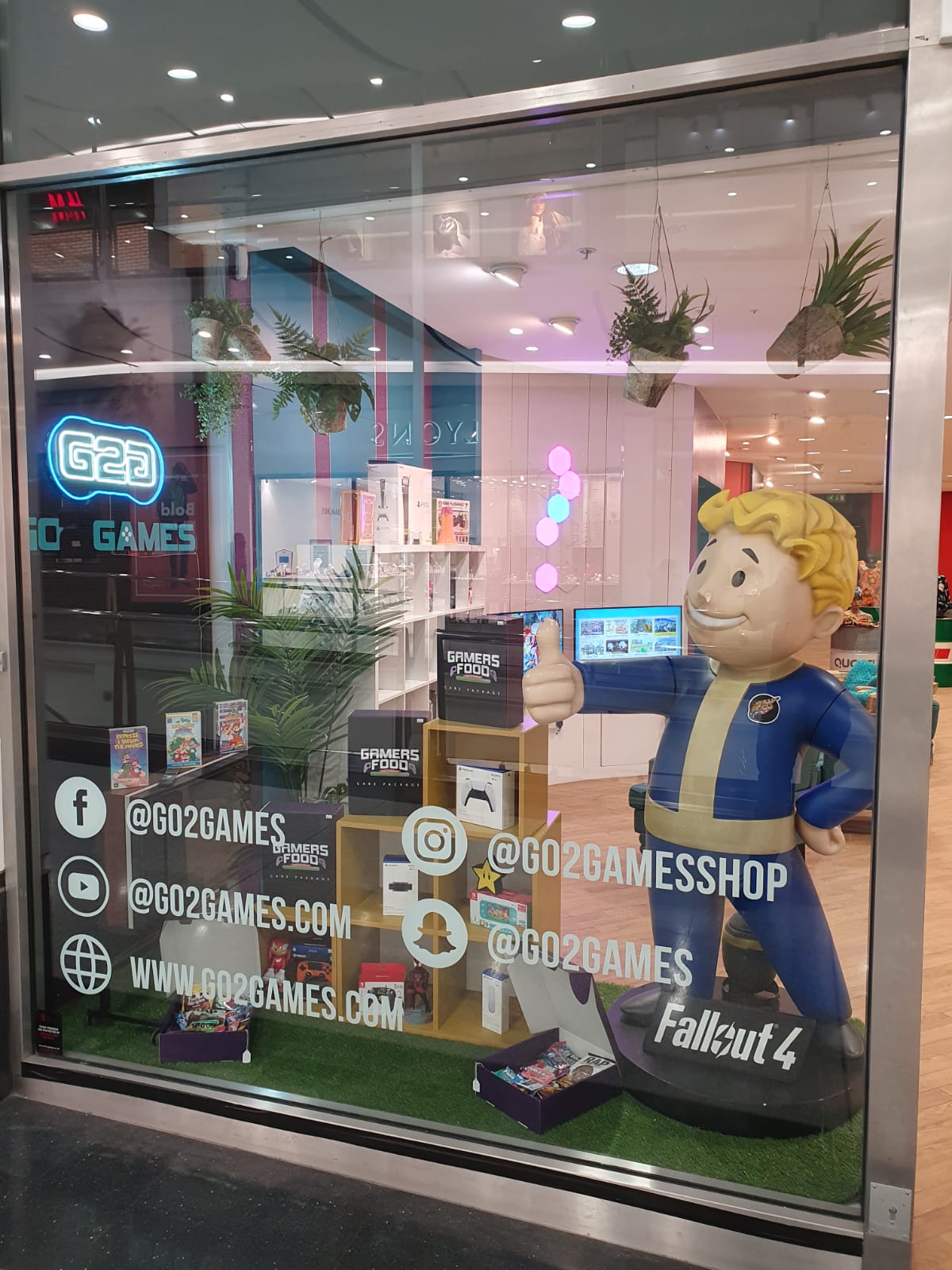 As I continue to work out of the Go2Games shop in Centrale, I was able to complete my daily tasks in a relaxing environment. As always I started my day by writing blogs about today's gaming news. The three blogs I posted were about Nintendo Switch's Online service, Call of Duty's midseason 3 update and GTA V coming to PS5 and Xbox Series X.  These blogs were then published onto the get2gaming account where you can find all our previous posts.
After I had completed writing my blogs I then created the news posts on Photoshop which would then be posted onto the various Go2Games social media accounts, including Instagram, Facebook and Twitter.
Today the Go2Games shop displayed the PlayStation 5 QR codes that grant access for customers to be shortlisted in the queue for a PS5 console. This attracted many customers, who were happy with their experience in the shop.
I also created two newsletters for Xbox Series X and PS5 for those subscribers. The newsletters were populated with trending products that are new and existing in the stock. The newsletters also detailed the pre-order products which are available to purchase at Go2Games.
Within the shop customers came to play on both the Nintendo Switch and the PS5 which was an enjoyable experience for the customers and myself. We have added Street Fighter to the games that customers can play on, allowing variation but also encouraging customers to return.
Stories were also posted onto the Go2Gamesshop Instagram account, featuring today's news blogs, trending products and the shops activities.
To keep updated with the shop activities follow Go2Games on social media.
Instagram: Go2Gamesshop
Twitter: Go2Games
YouTube: Go2Games.com
Facebook: Go2Games.com
You can subscribe to the Go2Games various newsletters via the website.