The Golden Joystick Awards has been established since 1983, making them one of the industry's oldest video game awards.
Since then, games like Sonic the Hedgehog, Super Mario 64, The Elder Scrolls 4: Oblivion, and The Legend of Zelda: Breath of the Wild have all had their time in the spotlight.
The winners of this years Golden Joystick Awards 2021 has been announced. There was an additional category this year however, with an unsurprising candidate winning the award
Thank you for playing!#DarkSouls pic.twitter.com/B4cYQTlFgZ

— FROMSOFTWARE (@fromsoftware_pr) November 24, 2021
Dark Souls is a ten-year-old game, but its influence on the gaming community and the wider industry is undeniable. While Demon Souls was the first of the iteration in the "Souls" series, it can be said that Dark Souls in 2011 led to the franchise becoming immensely popular.
The controller smashing-ly frustrating franchise was able to pocket the highly esteemed accolade of Ultimate Game of All Time thanks to the Golden Joystick Awards being a "people's choice" award that is totally voted on by fans.
The Ultimate Game of All Time Award was added to the Golden Joystick celebrations this year to commemorate 50 years of gaming, alongside the Ultimate Hardware of All Time Award, which went to PC.
Miyezaki's Comments on Winning
Dark Souls director Hidetaka Miyazaki stated he was "deeply moved by the award" in a Twitter post and article published by Yahoo Japan (according to Google Translate).
Miyazaki stated that the fact that fans voted for his game out of all the nominations truly amazes him. He praised everyone at FromSoftware and Bandai Namco Entertainment for their continued support, as well as the fans.
Dark Souls is renowned for its difficulty, but completing it definitely feels rewarding. It truly tests your skills as you master the games mechanics in a well-designed world, encountering memorable NPCs and defeating incredible bosses, each with their own tale. It has only continued to become popular over time, so much so that it has major influence over a whole variety of inspired games.
Other Honourable Mentions at the Golden Joystick Awards
In terms of votes, there were a few more games that were close behind Dark Souls. The winner garnered 12% of the vote, although Doom from 1993 received 11% and The Legend of Zelda: Breath of the Wild received 10%.
The Last of Us, Minecraft, Street Fighter 2, Tetris, and Halo: Combat Evolved were also nominated since they are widely regarded as among the best video games of all time.
Dark Souls can forever be remembered as the winner of the Golden Joystick Awards Ultimate Game of All Time, even though it was a close call. Many of the team who worked on Dark Souls are now working on Elden Ring, so hopefully the game will live up to its standards!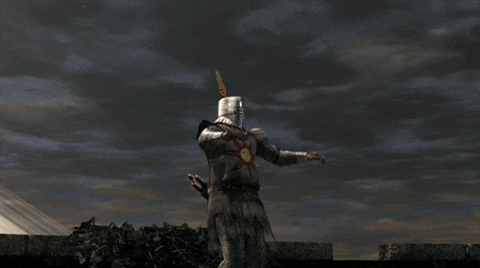 Dark Souls Remastered is current available on Xbox One. PS4, PC and Nintendo Switch. Elden Ring will be released on February 22nd 2022 and is available to pre-order from our store now! Read more about the upcoming Elden Ring here.
We've got a whole range of Black Friday Deals going on! Some of these titles may even remind you of the Souls series in a way.
First up is Nioh/Nioh 2. This game is a personal favourite, with lots of complex and in-depth mechanics to master through the game's combat. Next is Kingdoms of Amalur – Re-Reckoning for the Switch, which is another good blend of Action and RPG elements.
If you're looking for something a bit more open than the Souls series, Middle Earth: Shadow of War is an action-packed journey in the LOTR universe, which creates some memorable moments thanks to the Nemesis system. And finally, last but not least – the game that started it all. Dark Souls wouldn't be what it is without Demon's Souls, and you can pick the remastered edition of the game up for yourself here!
Don't forget to subscribe to the Go2Games newsletter for updates on the latest gaming news and deals, and follow our socials below!
Twitter: @GO2GAMES
Instagram:go2gamesshop
Facebook: Go2Games.com
Youtube: Go2Games.com
Store: go2games.com