Using your phone as a controller now possible with Google Stadia
Google has revealed a new feature Google has added "Phone Link" to Stadia, allowing you to play games using your smartphone as a gamepad on Android TV devices, your Chromecast, and through a web browser. Previously, Stadia required that you have a dedicated Stadia controller to play games using the service; you can use the phone link to connect a third-party gamepad. These include Xbox and PlayStation controllers that can be connected through Bluetooth, wifi, or USB via the Phone Link accessory.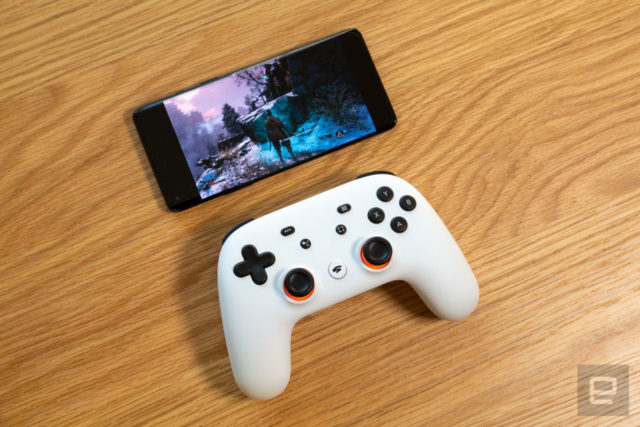 To connect and utilize this is simple, the "controller" icon has to be pressed in the Stadia app, and "Phone touch gamepad" would then be connected. Tapping this will launch a new menu that confirms that you can use your phone as a virtual controller to play on any screen. To utilize this fully, one would have to use the same Wi-fi network to operate this within a local server.
Stadia's "bridge mode" is very helpful in this instance. The game streaming platform will immediately recognize any controllers connected to your smartphone via Bluetooth or wired connection. Once connected, the controls on the screen disappear and you will have gaming access for your phone; with this, "Playing on TV" is shown on the screen.
You can use your phone as a bridge to connect unsupported controllers to your TV for playing. With Phone Link utilized, you can connect third-party controllers to your smartphone and then have those controllers work when playing on your TV.
YouTube channel 9to5Google has outlined much of its setup here:
Using your phone screen as a controller may not work for many 3D games due to the lack of tactile controls. This means it lacks the precision of an actual gamepad. But, if you don't have enough controllers for a multiplayer experience, it is a useful tool.
Stadia's "Phone Link" tool is available to use now.