The Sims Series has been around since the 2000s taking the market by storm as it was a unique game that simulated life and there wasn't anything quite like the Sims back then. Players created their unique sims, built and decorated their homes and made choices that affect how their sims' lives would play out from birth, death and everything else in between.
Now in 2021, The Sims is still popular and ongoing. A job listing to work at Maxis to work on Sims 4 has a special note that revealed that 60% of its players are young women. The development team at Maxis are proud of The Sims 4 for its diversity in players that they advertise it on their job listings. In one of Maxis' job listings, it was reported that the game has a "very unique playerbase" and that 60% of players are young women aged between 18-24. Maxis is proud to influence and encourage this unique playerbase of The Sims 4.
The Sims 4 has been out since early September of 2014. Most players would have thought that EA (Electronic Arts) would have moved on to The Sims 5 by now as we get a new mainline Sims game in the series on average every 4 or so years. However, Electronic Arts have decided to stick with The Sims 4 as they have recently in 2021 made Cottage Living Expansion pack, Paranormal Stuff pack, Dream Home Decorator game pack, a variety of different kit packs and as of October 5th, they are adding 2 more kits for the create a sim (CAS) aspect of The Sims 4. The Sims 4 is still being supported and updated.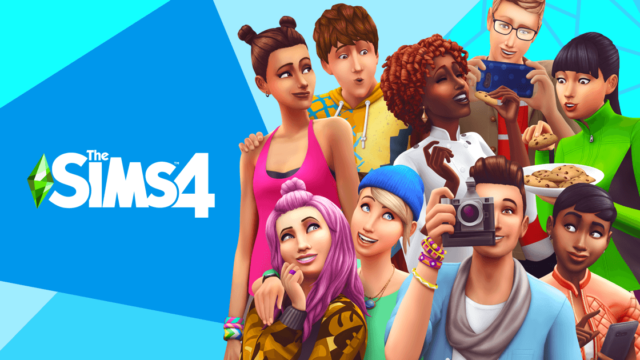 Due to the state of The Sims 4's playerbase being so unique and diverse may be one of the biggest reasons for EA and Maxis not being ready to move on from The Sims 4 to The Sims 5.  Even if Maxis and EA had made the Sims 5 then they would have to find a way of recreating the same success that Sims 4 has.
The fact that EA and Maxis are still working on and supporting the Sims 4 is very good news for The Sims 4 players as this lets them know that they will be able to play The Sims 4 for longer and new content will be added often.  The Sims 4 has also been the longest running mainline Sims game to date.
The Sims 4 is currently available on the following platforms: PC, PS4 and Xbox One.
Find Go2Games at:
Instagram: Go2GamesShop
Twitter: Go2Games
Youtube: Go2Games.com
Facebook:Go2Games.com
Check out our Go2Games website and sign up to our newsletter to keep updated on our products, offers and news.