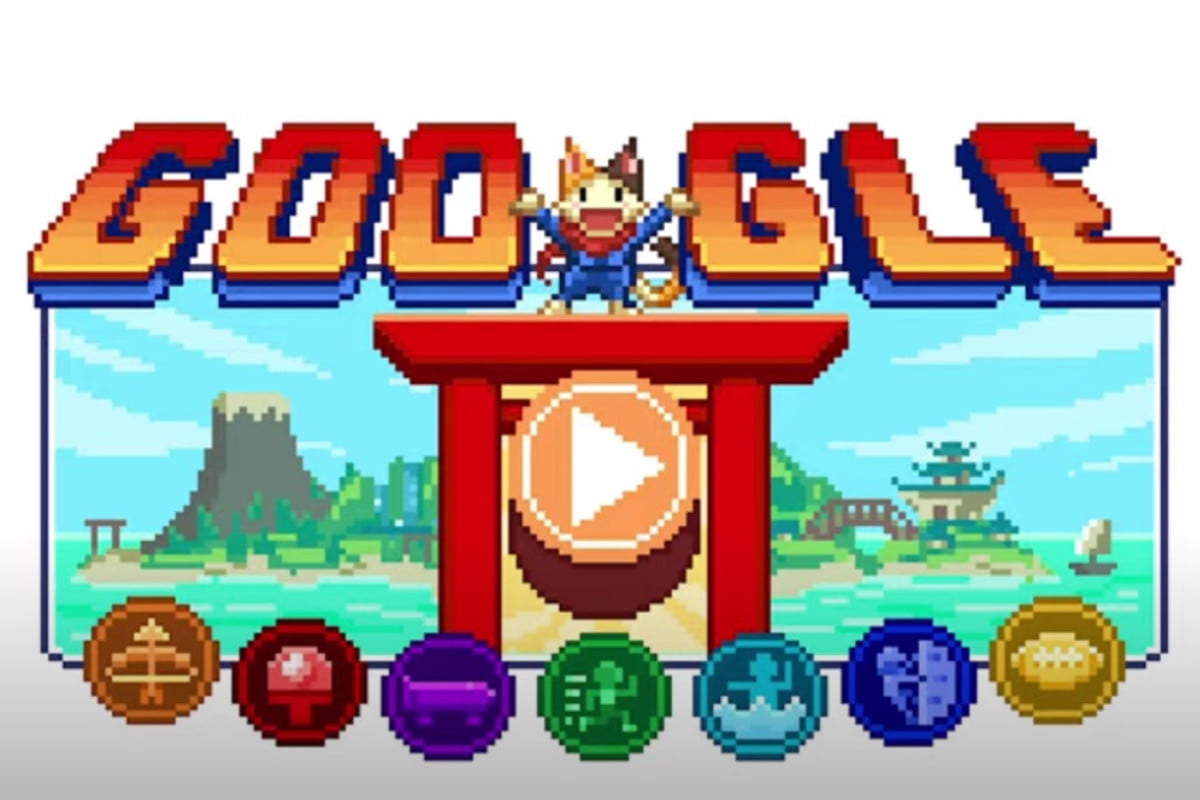 Google taps into the Olympic spirit with this doodle
The Tokyo 2020 Olympic Games have officially started, with the opening ceremony happening at 12 pm GMT today, and Google has given us another way to celebrate all the Japanese history and culture we could have expected if we weren't in the midst of a pandemic.
Introducing Doodle Champion Island Games, the 16-bit interactive doodle, created with Studio 4°C.
Doodle Champion Island Games
Doodle Champion Island Games is a series of Olympic event-themed 16-bit mini-games that you can access on the Google homepage from today. Playing as Lucky, the Calico Ninja Cat, players can choose to join from the choice of four teams (Blue, Red, Yellow, Green) that are represented by a different animal: Ushi (cow), Karasu (crow), Inari (fox), and Kappa (Japanese water spirit). Google will track the score of the four teams on a global leaderboard.
The seven mini-games revolve around new and returning Summer Olympic events such as skateboarding, climbing and table tennis, with each event having its own "Legendary Champion" from Japanese folklore and history to challenge.
Players will also be able to navigate Lucky through a festival populated with the games and champions, complete side quests, and experience the cut scenes created by Studio 4°C.
Doodle Champion Island Games is available to play now.
Grab these voucher codes for our website for some discounts! Offers must end on August 2!
Use ODYSSEY10 – For 10% off Super Mario Odyssey (Switch)
Use POINT10 – For 10% off Two Points Hospital (Xbox One +  PS4 )
Use EVOLVED10 – For 10% Off Ark Survival Evolved (PS4)
Use DCGIRLS10 – For 10% off DC Super Hero Girls (Switch)
Use VULCAN10 – For 10% off Roccat Vulcan 121 – Mechanical RGB Gaming Keyboard
Use VULCANRGB10 – For 10% off ROCCAT Vulcan 120 – Mechanical RGB Gaming Keyboard
Use KHAN10 – For 10% off ROCCAT KHAN Aimo 7.1 High-Resolution RGB Gaming Headset – White