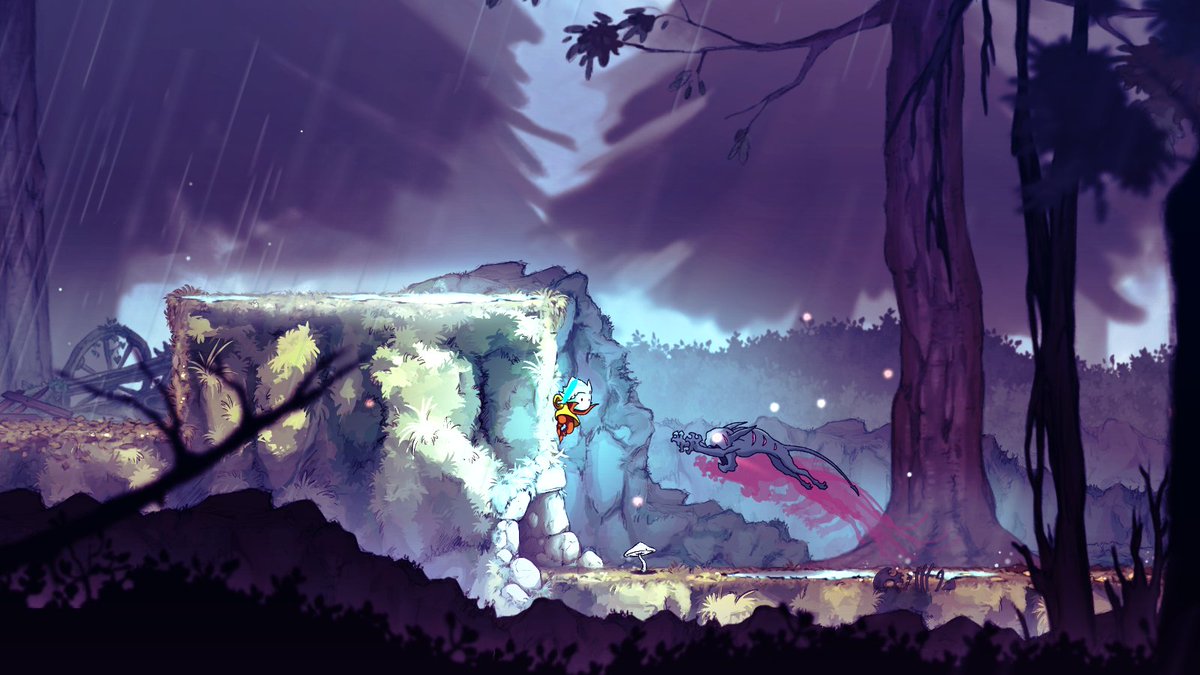 Greak: Memories of Azur hand-drawn, Enchanting 2D Platformer Coming To PlayStation
Greak: Memories of Azur is a hand-drawn, 2D Platformer, developed by Navegante Entertainment. The player will get to go on a journey through the lands of Azur with three siblings Greak, Adara & Raydel. "Alternate control between them and use their unique abilities to escape from the Urlag invasion." This is a unique platformer that has been released on PlayStation, Xbox, PC and the Nintendo Switch. "Begin your adventure full of bravery & hope with Greak and his siblings, Adara and Raydel in the beautiful hand-drawn world of Azur!"
The story follows the main character named Greak, who happens to be the youngest brother out of the three siblings. "He belongs to a magical race called the Courines." who have been attacked by a faction by the name of Urlags. This is where the journey begins, Greak must save his siblings and along the way, they will join the journey to save the rest of their race.
🥁 🥁 🥁 …

✨ Greak is OUT NOW! ✨

Begin your adventure full of bravery & hope with Greak and his siblings, Adara and Raydel in the beautiful hand-drawn world of Azur! 💙

🎮 Xbox Series X|S, PlayStation 5, Nintendo Switch & PC.

Play #Greak: https://t.co/k88l2WnCgA pic.twitter.com/kdJzCh8luv

— Greak: Memories of Azur (@PlayGreak) August 17, 2021
Upon release, Navegante Entertainment have also done the honours of adding their soundtrack to the release, so players can buy it if they wish to. This is rare with a lot of games, we don't get to have access to the soundtrack until a few weeks, months or even years later, it's nice that they took us OST nerd players seriously. There are 20 original soundtracks that were composed by Oscar Alcalá & María José Félix and performed live by the 'Philharmonic Orchestra Cinco de Mayo from Puebla, Mexico'.
1. A Kindall's Legacy
3. Adara, I will find you
4. Beyond The Lyriee Forest
9. Journey of the little one (Extended)
10.Journey of the little one
17. The Horizon Within You
18. The Return of the Conqueror
19. Three lights from Drendle
20. Whispers of the Ancients
Greak: Memories of Azur is a promising game that has a fun storyline to play around with, chillingly beautiful music and great mechanics. It will be nice to play through the entire thing and hopefully be back here soon with a review.