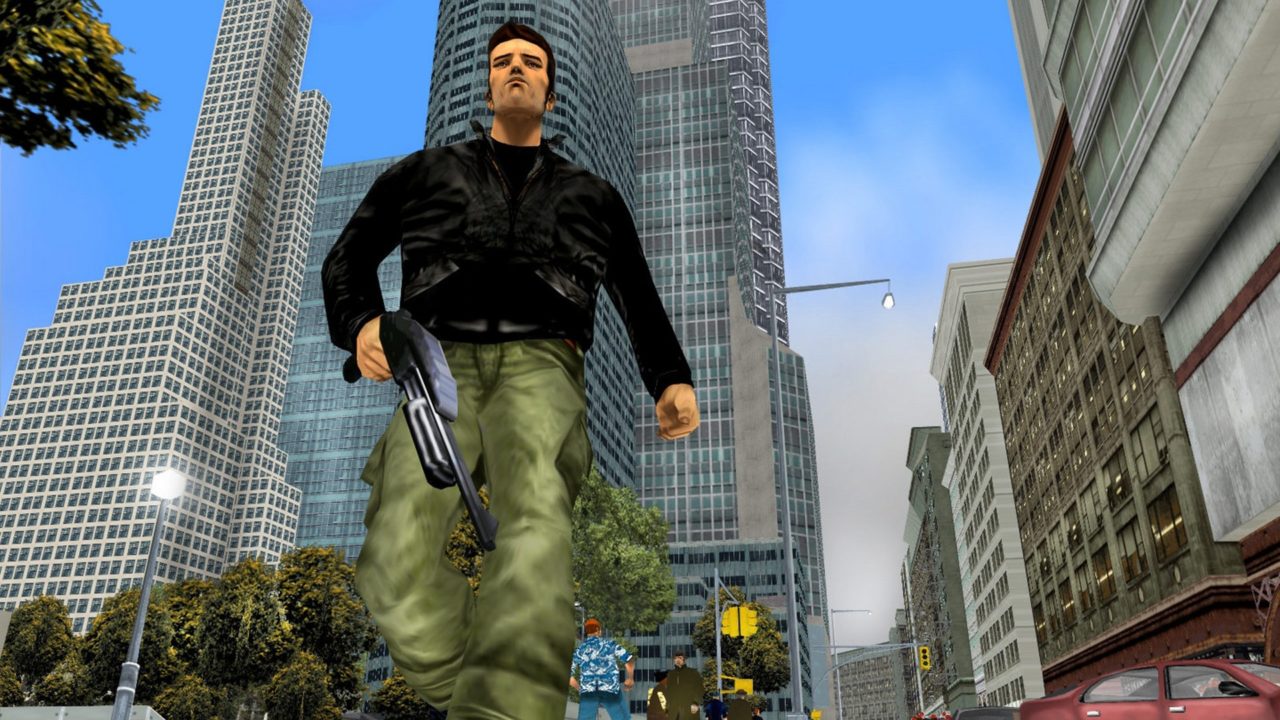 Microsoft fans, its time for some despair. After a month which has seen you get some great Xbox game pass exclusives, it's about time you got some not so good news. One exclusive that got away went  on to to be one of the most influential games of the last twenty years. Yes, it could be none over than Rockstar's infamous GTA 3. Heartbreaking.
As revealed in 'Power On: The Story of Xbox' documentary, Rockstar revealed they were in talks with Microsoft to get one of its original franchises back on track. Obviously, this game would go on to be the now iconic GTA 3. Unfortunately for Microsoft, they turned down the offer, leading to Rockstar developing the game as a timed exclusive for the PS2 in 2001.
This is the Netflix and Blockbuster debacle all over again isn't it? Okay well not quite as bad considering Microsoft are still thriving and Blockbuster have disappeared off the face of the Earth, but still. It's got to be one of their biggest regrets in the Xbox's twenty year history.
Rockstar news specialist Ben Turpin highlighted the news on Twitter, writing that "Microsoft execs outright rejected" their pitch. How could they reject it though? It really just doesn't make any sense. If someone comes into the office and presents the sandbox adventure which would revolutionise the gaming industry then they must've had some silly people in that building.
Rockstars open-world crime game went on to sell 14.5 million units just on the PS2, which was only eventually beaten by the games sequel: Grand Theft Auto Vice City. As a result, the success of the PS2 was mainly down to that rejection, and Sony probably still thank Microsoft to this day. If it wasn't for the success of Microsoft's own franchise, Halo, well they could very well have fallen flat on their face back in the day.
In 2001, Rockstar Games approached Microsoft to pitch GTA3 for the original Xbox but the Microsoft execs outright rejected them – thus forcing them turn to Sony to make the title a limited time exclusive for the PS2, according to a new released documentary by Xbox. pic.twitter.com/ijrJUGlc6g

— Ben Turpin (@videotech_) December 14, 2021
However, the effects were still present in the sixth generation of gaming consoles. This is because each of the three games in the GTA Trilogy (GTA 3, Vice City, and San Andreas) enjoyed timed exclusivity on the PS2. Additionally, Liberty City Stories and Vice City Stories were both exclusive to the PSP for a short period as well.
Thankfully for Xbox fans, the two companies are obviously back on amicable terms. The two previous Grand Theft Auto games and Red Dead games have been released on both consoles at the same time. Despite this, it's quite impressive that Microsoft would own up to their mistakes like this. Alongside the red ring of death, they have been admitting their previous issues quite well and why shouldn't they be? Every business mistakes them once in a while.
So what do we think Microsoft fans? Do you wish you could've got your hands on GTA 3 earlier back in the day? Or is just not really that big of a deal anymore? Either way, head on over to our store to pick up some more modern games we say!
Sign up for our newsletter from the website.
Instagram: Go2GamesShop
Twitter: Go2Games
Youtube: Go2Games.com
Facebook: Go2Games.com
Store: Go2Games.com