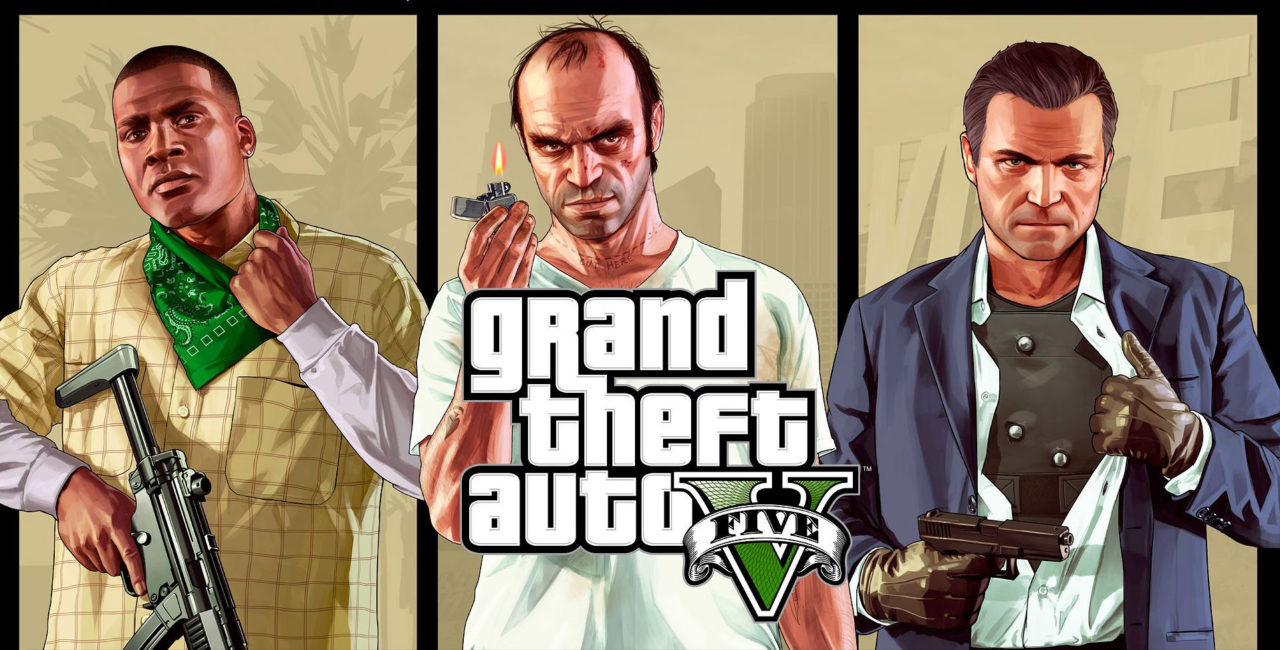 Finally, here's some good news coming out of Rockstar Studios. After the disastrous launch of their GTA: Trilogy, it looks like they've turned some of their attention back to their infamous GTA Online mode. The studio will be releasing new story content for the highly successful online world. Not only this, but we'll be seeing the return from one iconic character we haven't seen in action since 2013.
Franklin Clinton, one of the key characters from the story mode, is set to show his face on the streets of Los Santos once again. We've seen other GTA characters make the transition over from the story mode to online, including fellow protagonist Trevor Phillips. It has not been confirmed whether Michael will complete the trilogy of crossovers, so we will just have to hold out hope for that one.
After years of fans crying out for some sort of single-player DLC, it looks like that'll never come to be. Instead, the company will be focusing on weaving new story-focused missions into its massive online mode on December 15th. Additionally, this doesn't look like it's going to be some measly update either. Rockstar will be be going all out for this one, even bringing in new music from one particularly famous rapper…
Dr Dre Making New Music For GTA Online
That's right, former N.W.A and now infamous music producer Dr Dre is set to make an appearance in GTA Online. Whilst Snoop Dogg claimed Dre was making new music exclusively for GTA, many assumed that would be for the now in-development GTA 6. However, it looks like it is going to be featured on the new radio station we'll be receiving online. This is what Rockstar had to say upon the matter:
"An eclectic new radio station from some very special guest hosts, huge first-of-their-kind updates to existing radio stations including a ton of new and unreleased exclusive tracks from Dr. Dre and a heavy-hitting line-up of artists".
Obviously , this isn't  Dre's first appearance in the chaotic world of GTA Online. His music has been a mainstay in the game since its initial launch, as his collaborations with Snoop Dogg always blast out on West Coast Classics. Moreover, he makes a cameo appearance during the Heist Prep: Gather Intel mission introductory cutscene with DJ Pooh and Jimmy Iovine. We cannot wait to see what's in store for him next in the GTA universe.
'The Contract'- Everything We Know So Far
As the trailer has just been released, we don't know too many details yet. Despite this, we'll give you all the information we know so far.
Set years after the events of GTA V story, the expansion introduces us to F. Clinton and Partner, which is an agency that offers 'solutions' to the problems of Los Santos' elite. It looks like we'll be introduced to Franklin through our old friend Lamar Davis. Who else could it have been? The first man we see when getting off their plane into Los Santos is the one who brings it full circle with the GTA Story. Quite poetic really.
As part of that story, GTA 5 radio host (and GTA Online co-writer) DJ Pooh will contact Franklin to mention a potential client – Dr. Dre. Dre has lost his phone, which is full of unreleased new music. You'll be tasked with securing the tracks and returning them to the legendary artist – and you can do this solo, or with a crew. This phone was mentioned in Dre's previously mentioned small cameo, so is interesting to see how that will tie in to it all.
Rockstar further hints we'll have interactions with not only Franklin, but also our favourite GTA canine- Chop. We've certainly missed the old pooch, so we couldn't be happier to see he's still his old self all these years later.
Furthermore, we will be introduced to a hacker called Imani. They will force us to travel to Franklin's old neighbourhood, stylish LS parties and even FIB offices to help retrieve Dre's music. Hopefully, this will lead to some other famous cameos, including perhaps an appearance from none other than Snoop Dogg himself?
Whatever happens, we just cannot wait to get our hands on it come December 15th! If your still yet to buy a copy of GTA 5 after all these years, fear not. There's still time to get involved in this update by picking up a copy right here.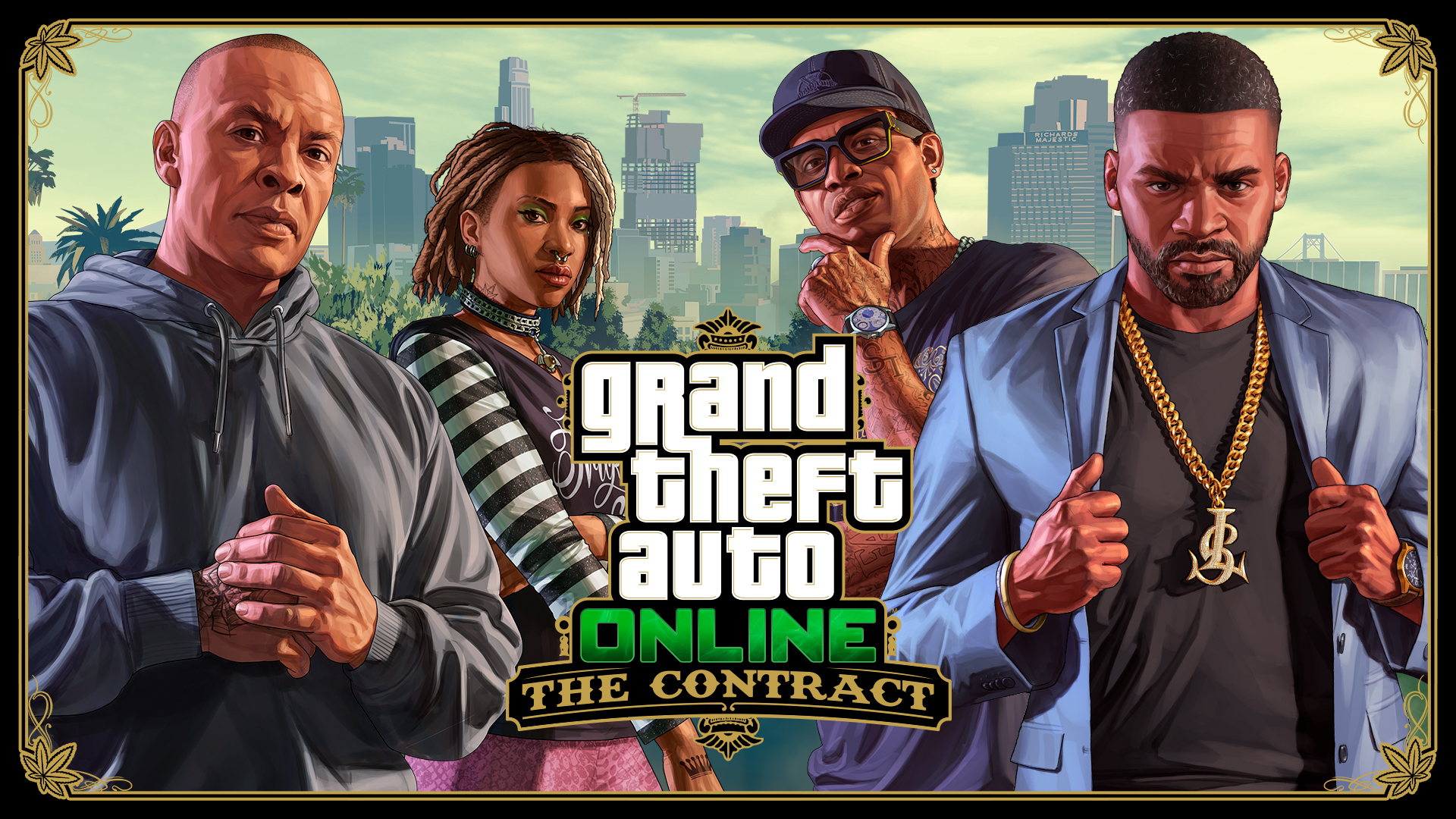 Sign up for our newsletter from the website.
Instagram: Go2GamesShop
Twitter: Go2Games
Youtube: Go2Games.com
Facebook: Go2Games.com
Store: Go2Games.com