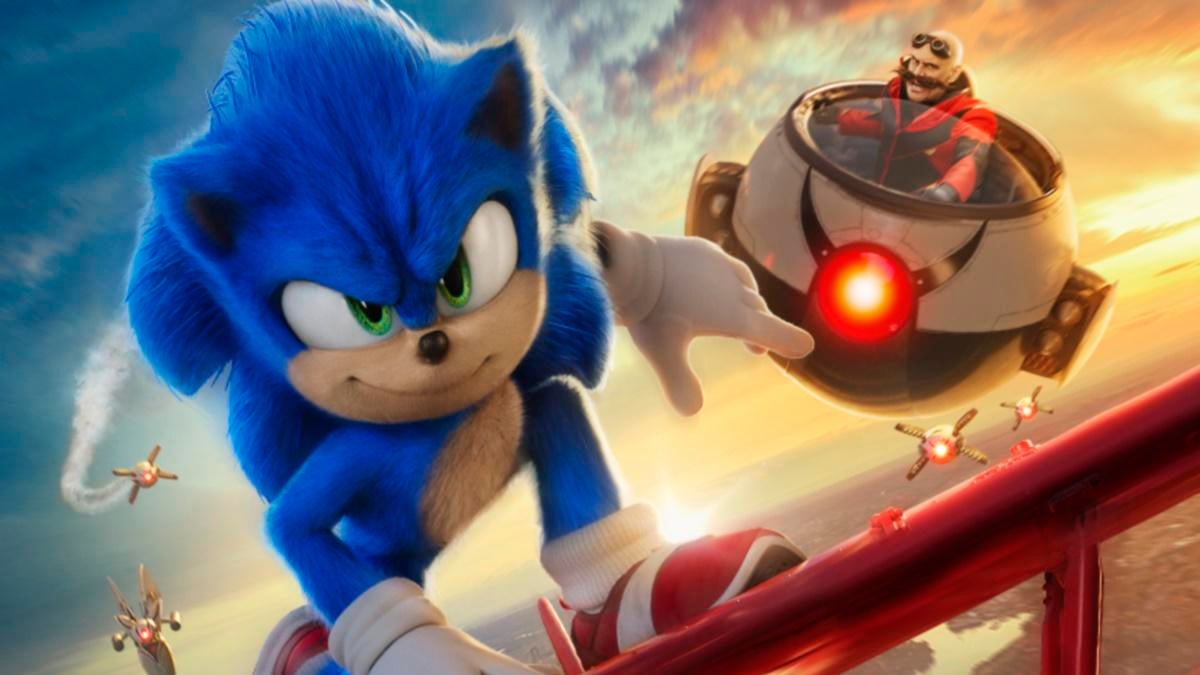 Sonic fans are certainly in for a few treats and surprises at the Game Awards 2021
The movie poster for the upcoming sequel Sonic the Hedgehog 2 has been released by SEGA and Paramount.
Not only that, but the poster was specifically dropped so fans could get hyped ahead of the Game Awards 2021 as it was also announced the trailer will be premiered at the award show.
Sonic the Hedgehog 2
The movie poster for Sonic the Hedgehog 2 features Sonic and Tails onboard an aeroplane, being pursued the sky by Dr. Robotnik. There are no signs of Knuckles, but it has been confirmed the echidna will be making his debut in this next movie, voiced by none other than Idris Elba.
The Sonic the Hedgehog 2 trailer will be shown at the Game Awards, along with the actors Jim Carrey and Ben Schwartz (Dr. Robotnik and voice of Sonic), who will appear during the Game Awards to promote the film.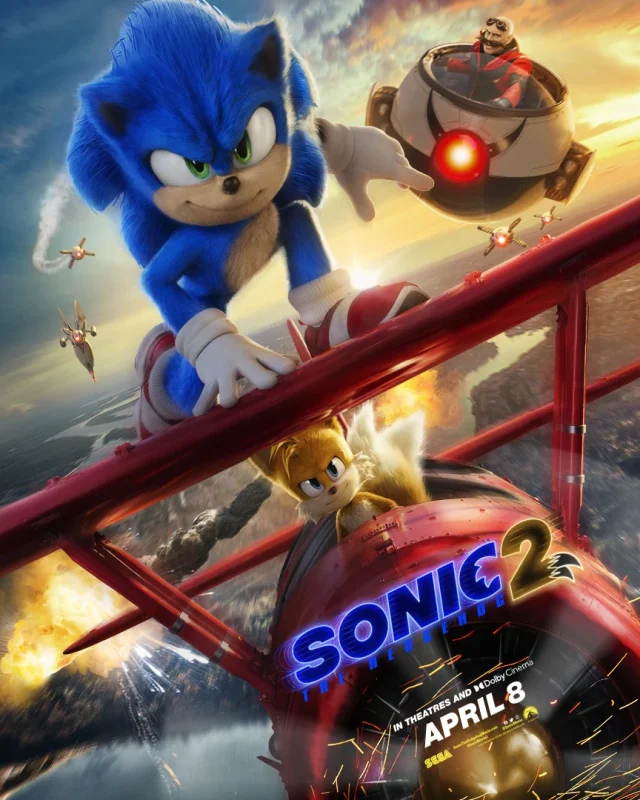 Geoff Keighley, the award show's host and owner, recently gave hints that Sonic fans were in for a treat for another big gaming reveal, so it's possible there will be a double whammy of news to look forward to.
Geoff Keighley replied to a tweet claiming that there will be a number of big announcements during the Game Awards 2021, and Keighley's response confirmed that statement. He then was asked if he was a Sonic the Hedgehog fan, to which Keighley replied with "very much so" and the eyes emoji, something usually used to draw attention or deliberately act suspicious regarding something.
The official Twitter account for Sonic the Hedgehog then responded by asking for tickets for the award show, playing along with Keighley. People are guessing this announcement will be for Sonic Frontiers.
Grab these voucher codes for our website for some discounts! Offer ends December 20th!
Use code FAMILYGAMES – For 5% off Sonic Colours Ultimate (all platforms)
Use code FAMILYGAMES – For 5% off Super Monkey Ball Banana Mania Launch Edition (all platforms)
Sign up for our newsletter from the website.
Instagram: Go2GamesShop
Twitter: Go2Games
Youtube: Go2Games.com
Facebook: Go2Games.com