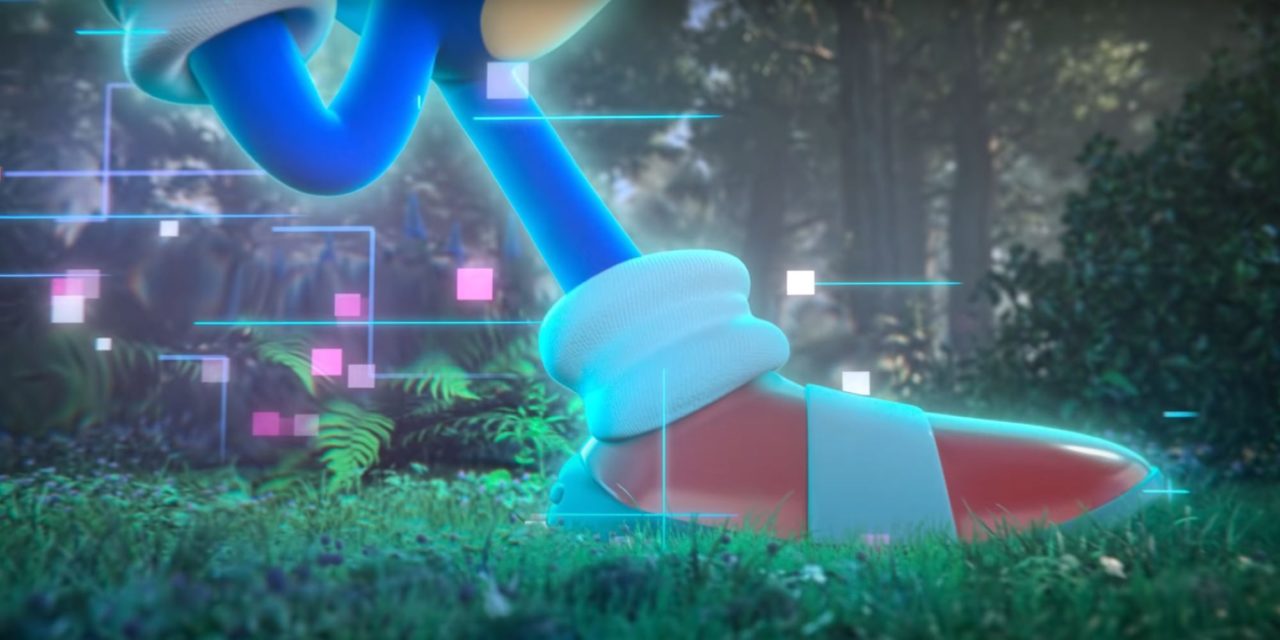 As The Game Awards draw closer, game announcements are being teased for the award show
It's now only two days until The Game Awards 2021 takes place from the Microsoft Theater in Los Angeles and everyone is on edge waiting to see what world premieres and announcements the show has for us in store.
Well, it looks like we already have one teaser for what to expect, thanks to interactions on Twitter from the award show's host and creator, Geoff Keighley, and it's none other than everybody's favourite hedgehog.
Sonic the Hedgehog Announcement
It all started when Geoff Keighley replied to a tweet claiming that there will be a number of big announcements during the Game Awards 2021, and Keighley's response confirmed that statement. He then was asked if he was a Sonic the Hedgehog fan, to which Keighley replied with "very much so" and the eyes emoji, something usually used to draw attention or deliberately act suspicious regarding something.
After a few hours had passed, the official Twitter account for Sonic the Hedgehog tweeted the Game Awards' creator asking if he had spare tickets for the event of Thursday.
Hey @geoffkeighley do you have any extra invites to TGA?

— Sonic the Hedgehog (@sonic_hedgehog) December 6, 2021
This was followed by a very funny reply and quote retweet from Keighley and got fans excited even more at the prospect of a Sonic announcement at the Game Awards 2021.
I see you are thirty and flirty. DM incoming… #TheGameAwards https://t.co/ju3E8V6nMz

— Geoff Keighley (@geoffkeighley) December 6, 2021
Following you now because you were cool enough to hook us up with an extra invite 😉 Thanks again!

— Sonic the Hedgehog (@sonic_hedgehog) December 6, 2021
This would make sense the blue hedgehog has more announcements coming as it's already been one hell of a year for the 30-year-old franchise. There's also the discovery of a new domain that has been registered on the official Sonic the Hedgehog website, with the URL frontiers.sonicthehedgehog.com.
The site is unavailable to the public as it presents users with a 403 Forbidden message, but we can expect this to be revealed sometime soon as the 403 message suggests the URL is being used for something.
Sonic Frontiers is believed to be the name of the upcoming open-world Sonic the Hedgehog game that was first teased in May, during a Sonic Central presentation, and is expected to be headed to PS4, PS5, Xbox One, Xbox Series X/S, Switch and PC.
We can expect quite a few announcements at the Game Awards this year, as it was also teased there will be another big announcement that has been in the works for over 2 years.
Grab these voucher codes for our website for some discounts! Offer ends December 20th!
Use code FAMILYGAMES – For 5% off Sonic Colours Ultimate (all platforms)
Use code FAMILYGAMES – For 5% off Super Monkey Ball Banana Mania Launch Edition (all platforms)
Sign up for our newsletter from the website.
Instagram: Go2GamesShop
Twitter: Go2Games
Youtube: Go2Games.com
Facebook: Go2Games.com