Where did it go so wrong? GTA: Trilogy was one of the most hyped up games of 2021. Remastering three classic games from the franchise should've been the easiest thing Rockstar has ever done. Upon release, however, we've seen they've somehow managed to ruin it. Unfortunately, this is now being shown in the meta critic scores.
Where exactly do we start? The first of these problems is quite clearly the many bugs and glitches that players are experiencing with Grand Theft Auto: The Trilogy. From minor mistakes to major car crash glitches, it has its fair share of technical issues. Additionally, the poorly remastered character models are, in some instances, worst than the original games. The main protagonists look great, but the less said about some side characters the better.
There's obviously a lot fans have been frustrated with regarding the release of the game. As a result, people have every right to slate it. Let's have a quick look at the trailer to remind ourselves of the hype we had before the game was actually released.
GTA Trilogy Doesn't Receive Reception It Had Hoped For
Currently,  the PC release of the GTA Trilogy is scoring at a 0.6 on the site, while the PS5 version is peaking at a 0.9 score. Similarly, other consoles also have low scores, the lowest being 0.5 on the Xbox One and Series X.
We must remember that there have been no official critic reviews yet. These low scores have been posted by over 2000 players who have put forth their views of the game.  In terms of user scores, it is recorded as one of the worst scored open-world games on Metacritic.
Despite this, we can't be truly persuaded by some disgruntled fans who had a negative experience. However, the signs aren't looking too good. Due to this negative reception, some gamers are comparing the release of this GTA game to that of Cyberpunk 2077. The release for that highly anticipated game also suffered a rough start to its lifespan. Luckily, it managed to sort itself out in the end, which we hope Rockstar will be able to do for their game. Especially considering the fact the trilogy consists of some of the most beloved titles in gaming history and is being sold at such a high price.
Don't let this stop you from picking up the game and finding out for yourself though. We can assure you that whilst there have been certain issues, you cannot change the core of the games which are magnificent. Pick up a copy here and for a very reasonable price too!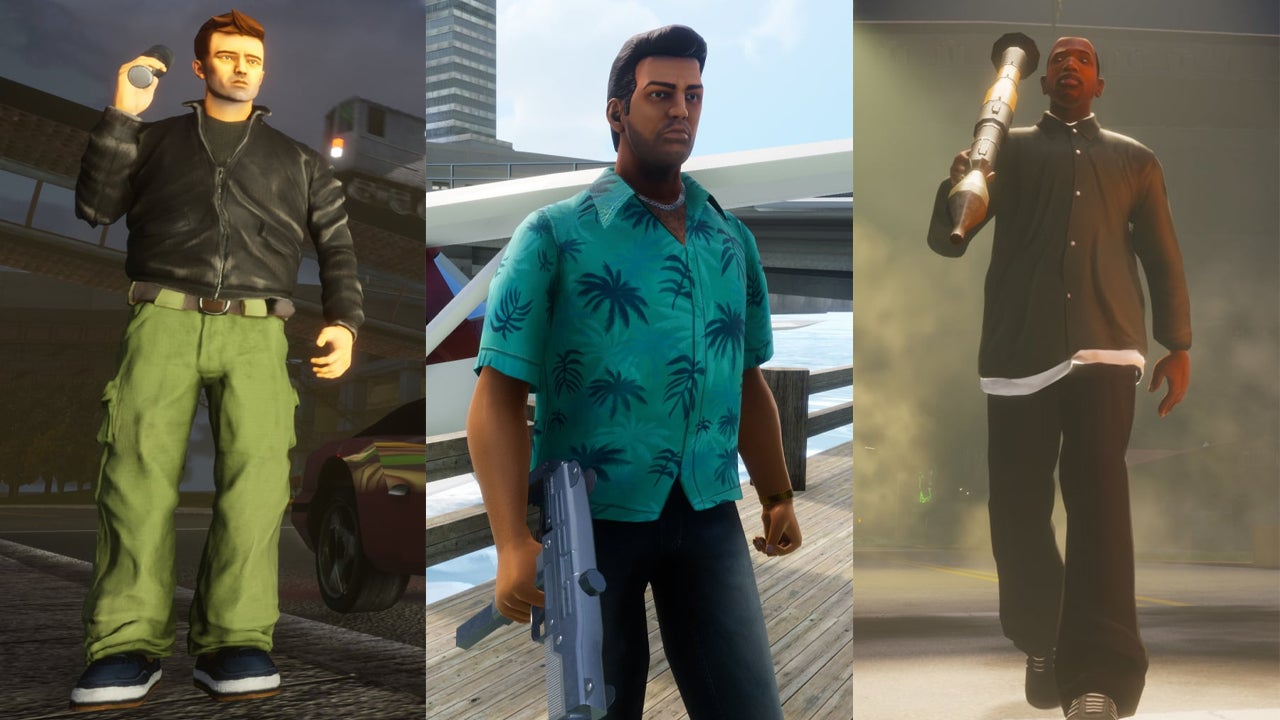 Sign up for our newsletter from the website.
Instagram: Go2GamesShop
Twitter: Go2Games
Youtube: Go2Games.com
Facebook: Go2Games.com
Store: Go2Games.com