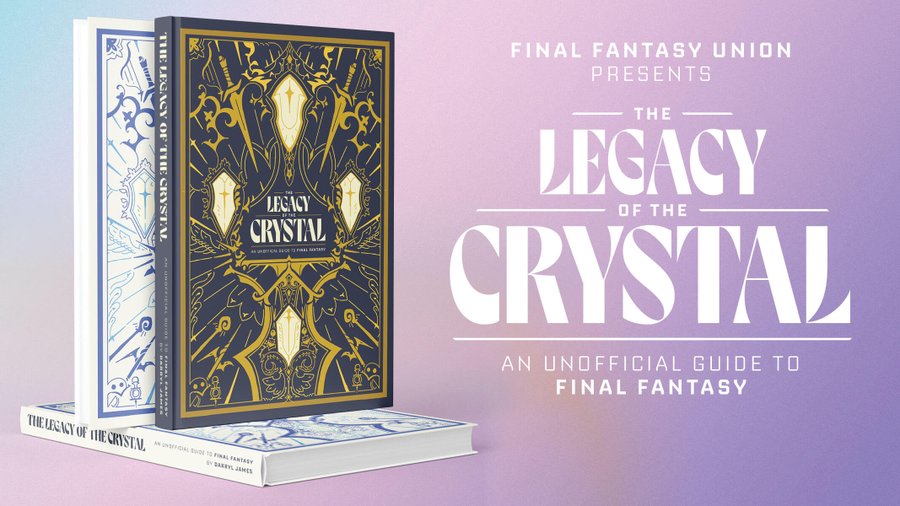 The popular JRPG series has so much content that fans want to make a guide for everyone that needs one…
Final Fantasy has been around for over 34 years now and has received multiple sequels, spin-offs, remakes, adaptations and even MMOs, so it is expected that fans are finding it more and more difficult to keep up with the lore of the series.
That's why there are a group of fans who decided to launch a Kickstarter for an encyclopedia guide that will have everything you need to know regarding Square Enix's franchise.
The Legacy of the Crystal
Final Fantasy Union is attempting to create a comprehensive reference guide for enthusiasts and historians to better understand the Final Fantasy franchise which is titled The Legacy of the Crystal. 
In the guide, all 127 games created in the franchise will be represented, covering from the very first game released in 1987, to the upcoming game, Final Fantasy VII: The First Solider. The book will be separated into four sections covering Numbered Titles, Spin-off Titles, Sequels/Prequels, and Remakes. These sections will include stories of how each game was developed, covering the design philosophies and the themes conveyed in each entry as well as feature the wider story of Final Fantasy and how it became what it is today thanks to Square Enix saving the franchise from financial ruin.
The book will consist of 200-250 pages and a word count of approximately 60,000. There will be digital PDF, softcover and hardback editions up for grabs as different rewards for pledgers.
The Kickstarter project has already reached its pledged goal of £8,500 and is currently standing at £35,980 with the backing of 473 pledgers and still with 28 days to go, so there's still time to back the project now!
Sign up for our newsletter from the website.
Instagram: Go2GamesShop
Twitter: Go2Games
Youtube: Go2Games.com
Facebook: Go2Games.com